A prestigious business education with Henley Business School in Malaysia
AN OUTSTANDING REPUTATION
Founded in 1945, Henley was one of the first business school to be established in the UK and is one of the oldest and most respected schools in Europe. Henley is consistently ranked among the world's top 50 business schools by the Financial Times and The Economist.
Out of the many thousands of business schools world-wide, Henley is also among an elite group of business schools to be triple-accredited (by AMBA, EQUIS and AACSB) for the quality of its teaching, research and faculty expertise.
Henley is also a truly global business school and its presence and international reach is evidenced in a number of ways but in particular by:
The 150 academic faculty from 18 countries most of whom are widely published in their field;
5,000 students from more than 100 countries who study with us;
Our international network of associates and collaborative partners;
Our alumni family of more than 60,000 members from every corner of the globe.
THE HENLEY ADVANTAGE
A business education is more than just the paper qualification. As a business school, Henley's reputation provides students with a number of distinct advantages:
Being a truly international business school
The excellence of the learning experience
World-class research and thinking
Our sense of community and responsibility
The strength of Henley's alumni networks
The breadth and depth of our relationships with industry
It is not surprising that many of Henley's graduates go on to become corporate leaders and captains of industry.
HENLEY IN MALAYSIA
The degrees offered by Henley in Malaysia mirror those awarded on the UK campus, and the programmes follow the same rigorous curriculum and quality standards, all taught by highly-qualified faculty. Students and parents can be assured that the business education they receive at Henley in Malaysia is just as good as what they would receive on the UK campus.
The highly-selective programmes offered by Henley in Malaysia provide students with excellent career prospects and employability, and include
Furthermore, all degree are accredited by the Quality Assurance Agency (QAA) in the UK, the Malaysian Qualifications Agency (MQA) and carry appropriate recognition by professional bodies.
HENLEY'S EXPERT FACULTY
As with Henley in the UK, our academic team at the Malaysia campus are international experts in their field. 75% of the faculty are PhD-qualified and many possess relevant professional qualifications and industry experience in banking, real estate, stockbroking and investment research. Our faculty are committed to giving students the best possible learning experience..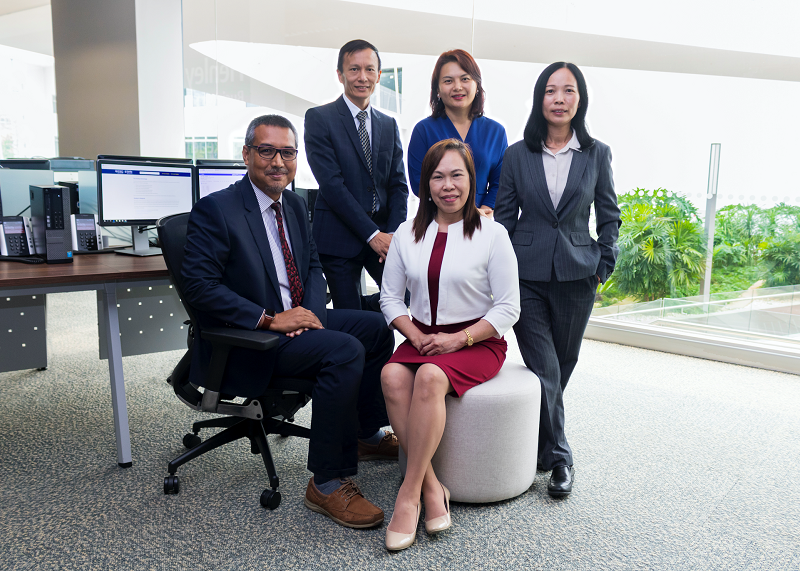 ACADEMIC TEAM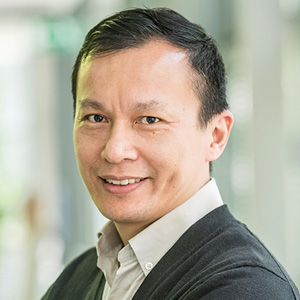 Professor Teck Yong Eng | Professor of Business Enterprise & Analytics, Head of Henley Business School Malaysia
Prior to joining HBS Malaysia, Prof. Eng was head of the department of digital and data-driven marketing at the University of Southampton, Southampton Business School UK. He had worked in the UK for almost 27 years, and had been chair of marketing and head of department for almost 10 years at three different business schools in the UK.
Read More...

Mohd Talhar Abdul Rahman | Visiting Fellow, Chairman of CBRE | WTW
Talhar's professional career started while he was a Trainee Estates Officer with the Welwyn Garden City and Hatfield Development Corporation in England. Talhar began his public sector career when he joined the Johor State Civil Service in the Local Government and Housing Development. In 1967, he joined the Valuation Department of the Ministry of Finance as Regional Valuation Officer based in Johor Bahru, Malaysia.
Read More...

Prof Ting Kien Hwa |
Visiting Professor In Real Estate Investment
Prof. Ting is currently the Vice President of the Malaysian Institute of Professional Property Managers (MMIPPM), Academic Member of Asia Public Real Estate Association (APREA), RICS Malaysia Board member (2012-2018), a Council member of the Royal Institution of Surveyors Malaysia (2011-2016) and a member of the NAPREC Expert Panel (INSPEN).
Read More...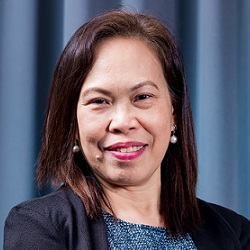 Dr Evelita Estela Celis |
Associate Professor in Accounting and Finance
Evelita is the Programme Lead for BSc Accounting and Finance at Henley Business School Malaysia. She is a Certified Public Accountant and a member of the Philippine Institute of Certified Public Accountants (PICPA)
Read More...

Dr Janice Lee Yim Mei |
Associate Professor in Real Estate Management
Janice is the Programme Lead for BSc Real Estate. She has almost 15 years' teaching experience in tertiary real estate education and managing real estate programmes at both undergraduate and postgraduate levels. She is an alumna of University of Reading and University of Western Australia.
Read More...

Dr Ji Hei Lee | Lecturer in Real Estate Planning
Dr Lee has been teaching urban planning modules for BSc Real Estate, Henley Business School since 2015. She is a fellow of Higher Education Academy (FHEA), UK.
Read More...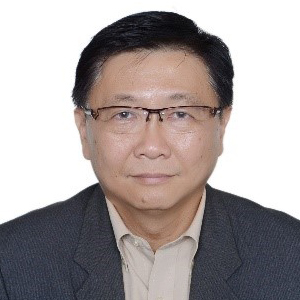 Kee Liang Chin | Lecturer in Real Estate
Kee Liang Chin completed both his undergraduate and postgraduate studies at University of Reading, post graduate diplomas in Marketing and Project Management from the Chartered Institute of Marketing (CIM) and The Royal Institution of Chartered Surveyors (RICS) UK respectively.
Read More...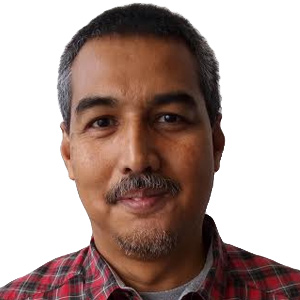 Dr Mohd-Pisal Zainal | Associate Professor in Finance
Dr Mohd‐Pisal Zainal is an Associate Professor of Finance at Henley Business School – Malaysia, University of Reading Malaysia. Prior to joining Henley Business School – Malaysia, he was the Director of the Centre for Research and Publication at INCEIF.
Read More...

Dr Patrick Lecomte | Associate Professor in Real Estate Finance
Patrick specialises in real estate finance. Prior to joining Henley Business School at the University of Reading Malaysia, Patrick worked for ESSEC Business School in Singapore for 8 years, first as executive director executive in charge of the school's top ranked Masters in Finance, and then as deputy director for Research Centres of Excellence.
Read More...

Sr Tang Shin Wee (Alan) | Lecturer in Real Estate
Sr Tang is a Registered Valuer, a Registered Estate Agent, and a Registered Property Manager and member of the Board of Valuers, Appraisers, Estate Agents and Property Managers Malaysia.
Read More...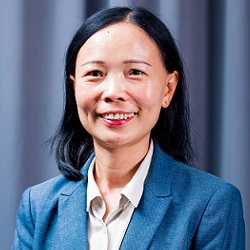 Dr Siohong Tih | Associate Professor in Entrepreneurship
Dr Tih is an Associate Professor of Entrepreneurship at Henley Business School, University of Reading Malaysia. She has more than 15 years of teaching experience in tertiary business education. She received her BBA from Universiti Kebangsaan Malaysia (National University of Malaysia); Post-graduate Diploma in Entrepreneurship from Judge Business School, University of Cambridge, United Kingdom; MBA from Keele University, UK and PhD in marketing from University of Strathclyde, Scotland.
Read More...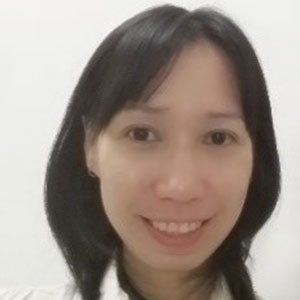 Dr Yoke Yue Kan | Lecturer in Finance
Dr Kan has vast industrial experience gained prior to joining academia. She has extensive knowledge of the banking and finance sectors and has worked in leading financial institutions in Malaysia such as Phileo Allied Bank Berhad, Comet Asset Management Sdn Bhd and TA Securities Holdings Berhad. Her experience includes banking operation, loan evaluation, equity investment analysis and portfolio management.
Read More...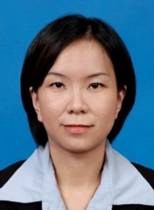 Daphne Chan | Lecturer in Accounting
Daphne Chan graduated with a Bachelor of Commerce degree from the University of Queensland, Australia. She attained her professional membership (CPA Australia) in 2014 and is a Certified Practising Accountant.
Read More...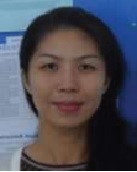 Dr Mandy Mok | Lecturer in Entrepreneurship
Dr Mandy is a lecturer in Entrepreneurship at Henley Business School – Malaysia, University of Reading Malaysia. Prior to joining Henley Business School, she taught atNilai University. Her teaching assignments have included Entrepreneurship, Strategic Management, Innovation and Management, International Business and Human Resource Management and Development.
Read More...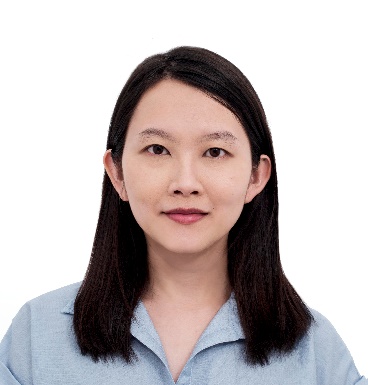 Dr Chelsea Wu |
Lecturer in Accounting
Dr Chelsea Wu is a Lecturer of Accounting at Henley Business School – Malaysia, University of Reading Malaysia.
Read More...
LEADING THE WAY
Henley is leading the way in Malaysia's higher education ecosystem on a number of fronts.
In Malaysia, Henley has partnered with the prestigious Institute of Chartered Accountants in England and Wales (ICAEW) to launch the Henley-ICAEW Programme (HIP). HIP provides students with the quickest route to chartered accountancy with ICAEW.
Henley was also one of the first in Malaysia to establish a cutting-edge Financial Dealing room to enable students to develop real-world trading skills on the same platform used by financial institutions around the world.
Henley's Real Estate programme, which is consistently ranked #1 in the UK for Land and Property Management by The Complete University Guide, is the first in Malaysia with triple-country recognition in Malaysia (BOVAEP and RISM), the UK (RICS) and Singapore (SISV).
FACILITIES
Students at Henley Malaysia have access to some of the very best facilities available at a business school in Malaysia. The stunning modern campus building located in Educity, Iskandar Puteri, is a reflection of the future. The campus houses IT-enabled classrooms, lecture theatre, labs, learning resource centre and student social areas all conveniently under one roof. We are one of the very few business schools in Malaysia with a financial dealing room.