Professor Teck Yong Eng | Professor of Business Enterprise & Analytics, Head of Henley Business School Malaysia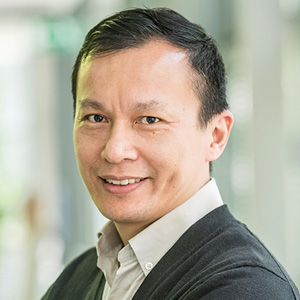 Prior to joining HBS Malaysia, Prof. Eng was head of the department of digital and data-driven marketing at the University of Southampton, Southampton Business School UK. He had worked in the UK for almost 27 years, and had been chair of marketing and head of department for almost 10 years at three different business schools in the UK.
Prof. Eng's research revolves around solving non-trivial resource allocation decisions at firm or business units level for optimizing profitability, creating stakeholders' value and maximizing utility function by developing analytics and using advanced research methods.
Prof. Eng's teaching interests include digital marketing, data analytics, R statistical programming and business research methods. He has run many workshops and executive training sessions on big data analytics and advanced quantitative methods for researchers and practitioners. His leadership and methodological competencies are recognised both in the academy and industry.
Prof. Eng has consulted for the Business Monitor International London in developing information and communications technology country-level metrics and written over 50 country reports. He regularly consults and writes for policy think tanks and practitioners. He has served as an advisory member of the European Research Council (ERC) for a large grant on commercialisation of nanotechnology. He has also written practitioner-oriented policy papers for the Royal Mail (UK) and The Guardian Newspaper (UK). He is Managing Editor of the Journal of General Management, a well recognized practitioner oriented journal with over 40 years of publication history.
Prof. Eng is also an active trainer and keynote speaker. He has published over 60 research articles in peer-reviewed journals and conference proceedings, guest co-edited special issues, and book chapters.
Email

This email address is being protected from spambots. You need JavaScript enabled to view it.

Telephone

+607 2686240

LinkedIn profile

Speciality areas

Quantitative methods, Digital technology, Entrepreneurship, R statistical programming

Highest qualification and awarding body

BSc (Surrey UK), MSc By Research (UMIST UK), PhD (UMIST UK)

UoRM programmes taught/supervised

International marketing (BSc), Research methods (PhD)

Research interests

Modeling supply chains, Consumer utility models, Capability models, Digital technology and transformation

Current projects

Strategic response to competing product categories: implications for shelf-space, private and national brands. This project uses big data from a major UK grocery retailer to examine the composition of an optimal range of similar products displayed on grocery retailers' shelf-space. Under conditions of (a) competition for shelf-space and (b) competition between private labels and national brands, this project examines: (1) Sources of new revenue from private brands and national brands; (2) Brand positioning in terms of physical shelf-space location and impact on brand strategies (e.g., low price, premium price).
Keywords: Brand positioning, assortment, optimal product range, upstream and downstream supply chains

Capability reconfiguration of manufacturers in emerging markets. This project uses survey data of Chinese manufacturers to examine resource capability reconfiguration to understand how manufacturers in the global commodity chain transform from manufacturers of basic components and manufacturing designs to establishing own brands. It includes the analysis of slack resource allocation, resource transformation versus resource substitution and process of resource reconfiguration in high-technology environments.
Keywords: Non-tradeable resources, slack resources, network resources, manufacturer transformation

Supply chain capabilities and industry performance. This project obtains big data from China's major manufacturing industries to examine effects of individual supply chain solutions (e.g. just-in-time, lean measures, collaborative planning and forecasting, e-procurement and integrated systems) on supply chain performance, value creation and firm performance of the supply chain participants. Using advanced statistical techniques combined with data mining techniques, the study will identify salient predictors for managers to develop supply chain capabilities and relevant business analytics. This data driven research provides an alternative perspective for theory development.
Keywords: Big data, capability analytics, supply chain performance, supply chain solutions

Modeling return on web sales from DRTV campaigns. Although Direct Response Television advertisements generate high consumer response to paid television advertising as well as internet sales, especially after many days the aired advertisement lapsed, advertisers seldom coordinate television and search advertising campaigns to take advantage of cross media effects. Using modern Bayesian approach to model call-arrival data, this project models media spot selection to help firms to take advantage of cross media effects from television advertisements on Internet sales.
Keywords: Bayesian approach, modeling heterogeneity, allocation of media resources, cross-media effects.

Recent publications

Ozdemir, S., Kandemir, D. & Eng, T.Y. 2017. The role of horizontal versus vertical new product development alliances in creating responsive and proactive market orientation by high-tech manufacturing Firms. Industrial Marketing Management, 64(1), 25-35. doi.org/10.1016/j.indmarman.2017.03.006

Mohsen, K. & Eng, T.Y. 2016. The antecedents of cross-functional coordination and their implications for marketing adaptiveness. Journal of Business Research, 69(12), 5946-5955. doi:10.1016/j.jbusres.2016.05.007

Eng, T.Y., Ozdemir, S. & Michelson, G. 2016. Brand origin and country of product congruity: Evidence from the UK and China. Journal of Business Research, 69(12), 5703-5711. doi:10.1016/j.jbusres.2016.01.045

Eng, T.Y. 2016. An empirical study of Chinese SME grocery retailers' distribution capabilities. Supply Chain Management: An International Journal, 21(1), 63-77. doi: dx.doi.org/10.1108/SCM-04-2015-0159

Zaefarian, R., Eng, T.Y. & Tasavori, M. 2016. An exploratory study of international opportunity identification among family firms. International Business Review, 25(1), 333-345. doi: dx.doi.org/10.1016/j.ibusrev.2015.06.002

Other selective publications
Liu, G., Eng, T.Y. & Takeda, S. (2015) An investigation of marketing capabilities and social enterprise performance in the UK and Japan. Entrepreneurship Theory and Practice, 39(2), 267-298. doi:10.1111/etap.12041

Liu, C-Y G., Eng, T.Y. & Ko, W-W. 2013 Strategic direction of corporate community involvement. Journal of Business Ethics. 115(3), 469-487. doi: 10.1007/s10551-012-1418-z

Eng, T.Y & Spickett-Jones, J.G. 2009. An investigation of marketing capabilities and upgrading performance of manufacturers in mainland China and Hong Kong. Journal of World Business, 44(4), October, 463-475. ISSN 1090-9516 doi:10.1016/j.jwb.2009.01.002