Student Mobility - Studying in the UK
The University of Reading Malaysia is an integral part of the University of Reading in the UK, and therefore offers a great opportunity for students to transfer between campuses or to undertake student mobility between campuses.
Students from the Malaysia campus can participate in mobility or transfer in Year 2 of their programme (Year 3 is also possible for LLB). They will become enriched and well-rounded individuals as they will meet and collaborate with peers from different walks of life, be introduced to different learning methods, experience different cultures and improve their spoken English. Moreover, the experience gives them motivation to develop intercultural awareness, independence, and self-confidence, and interest in learning new languages.
Additionally, any student of the UoRM International Foundation Programme has the opportunity to transfer to the UK to undertake a wide range of degrees, including all those offered at UoRM, plus Economics, International Relations, Construction Management, Food Marketing, Agricultural Management, and many options of Business and Finance degrees.
All options of intercampus mobility and transfer from UoRM to UoR UK give students a discount on UK International Student fees.
To find out more about the opportunities, eligibility and discounts, please contact the International Student Office by emailing: This email address is being protected from spambots. You need JavaScript enabled to view it. [current students] or This email address is being protected from spambots. You need JavaScript enabled to view it. [prospective students].
Testimonials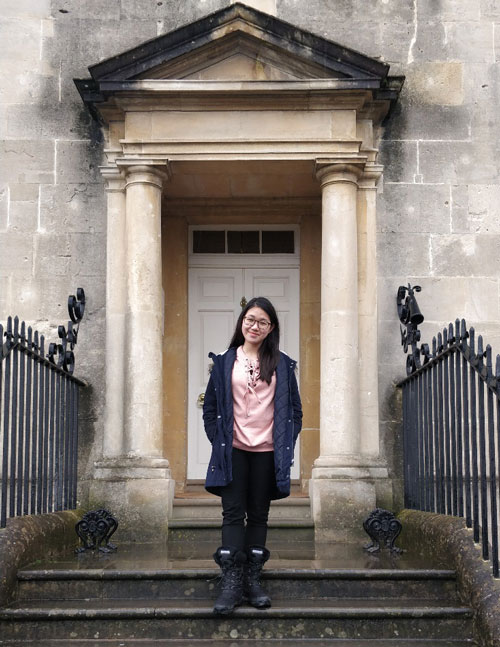 Elizabeth Shu Lynn Tang
Hi there! My name's Elizabeth, and I'm a 2nd-year exchange student from the September 2016 cohort of the BSc Accounting and Finance course. And if you're wondering if a study abroad experience is as amazing as it sounds, it is! With this short passage, I'd like to share with you a humble story of one that has never left home.
So when I first thought of studying in the UK, numerous questions and doubts popped into my head. Yet I found myself going through the motions of applying for a visa, travelling all the way to KL to settle my documents, and buying the necessary winter clothing from Uniqlo. Fast forward to the end of September, I ended up in this foreign country with a new culture, a challenging climate, and a whole different academic environment to get used to for a year.
The first week I entered the university, I was wowed by the size of the campus. Walking around the UK campus consistently reminded me that I had to do more sports to improve my stamina because you had to walk so much! The number of students in a lecture can also easily come up to 200. Another surprising fact that I'd discovered is that the people here, no matter what country they're from, are really easy to befriend and communicate with. Furthermore, the infinite number of clubs and societies that are available to choose from got me so excited to re-start my campus life! The most impressive thing about the UK is, of course, the country itself. I remember when I first arrived in London, I was over-excited being on the Tube, and went to some of the famous tourist attractions such as the Big Ben, Camden Market, St. Paul's Cathedral, and Westfield, which is one of the largest shopping malls in London.
Besides the attractive lifestyle and travelling spots that you could explore, it is also of course extremely important to juggle with both work and leisure. Budgeting also became my next routine task as I had to be careful not to overspend. Still, despite the subtle pain when you have to spend money here or the occasional pang of nostalgia when you see your friends and family at home having fun without you, I would never, ever give up this experience for anything else in the world. For those of you who are hesitating, if you've got the economic resources and a thirst for an adventure, an exchange programme no matter how short, can never go wrong.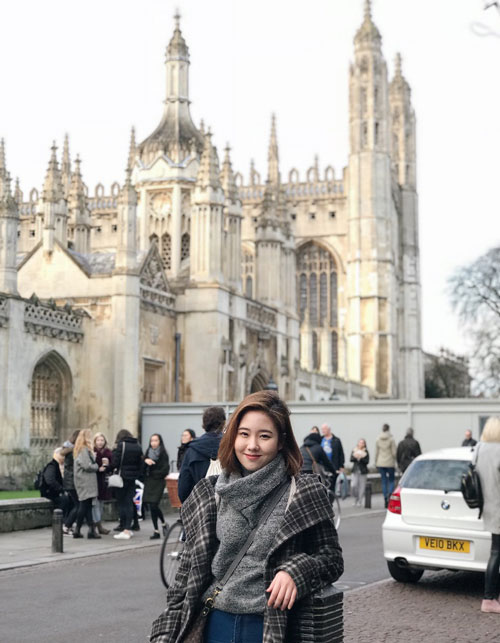 Ng Hai Ning
Through the three months mobility program, I was able to explore and discover culture and lifestyle of the UK, which is very much different from Malaysia, through living in the country but not as a tourist. Not only that it gave me the opportunity to make new friends from different countries that I would not normally hang out with, it also broadened my viewpoint of the world and gave me greater sense of independence. It is a decision that I will never regret!
September 2017/18 Batch