Dr Ji Hei Lee | Lecturer in Real Estate - Planning and Development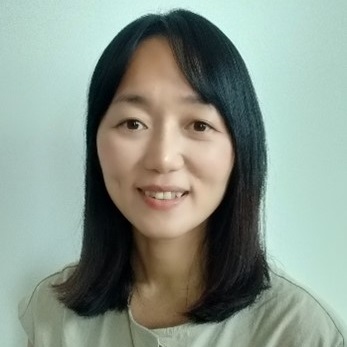 Dr Ji Hei Lee is a lecturer in Real Estate ‒ Planning and Development at Henley Business School, University of Reading Malaysia. Prior to joining Reading, she taught urban planning at Texas A&M University. Her research areas lie at the intersection of urban planning, social work and public health. Particularly, she is interested in environmental interventions to tackle physical and social isolation and mental distress. Her past and ongoing research encompasses the following themes:
Aging in Place, Built and Social Environment & Wellbeing - She investigated how neighborhood walkability and third places influence older adults' wellbeing outcomes such as loneliness, social support network and life satisfaction in developed and developing countries.
Housing & Mental Health – She identified specific housing qualities leading to depression and suicide ideation for each age group and gender and found the underlying mechanism of housing-mental health nexus.
Depopulation & Regeneration - Her ongoing research examines an innovative regeneration approach to address issues of depopulation and urban decline.
Email

This email address is being protected from spambots. You need JavaScript enabled to view it.

Telephone

+60 7 2686242

LinkedIn profile

Roles

Chair of Research Ethics Committee

Deputy Programme Lead of BSc Real Estate

Admission Tutor of BSc Real Estate.

Supervisor of Christian Student Fellowship (RMCF)

Highest qualification and awarding body

Ph. D in Urban and Regional Science, Texas A&M University

M.U.P. in Urban Planning, Seoul National University

Modules taught

University of Reading Malaysia (2015 – present):

Introductions to Planning and Building
Projects in Real Estate & Planning (1)
Planning Law & Practice
Dissertation

Research interests

Built Environment, Mental Health, Ageing Population and Place-making

Current projects

Effects of Built Environment Determinants on Quality of Life: Case of Senior Adults in Greater Kuala Lumpur, Malaysia (Co-investigator: Teck Hong Tan, Xiamen University Malaysia)

Recent publications

Lee, J. H. (2022). Housing Quality Determinants of Depression and Suicide Ideation by Age and Gender. Housing Studies. https://doi.org/10.1080/02673037.2022.2056151

Tan, T. H., & Lee, J. H. (2022). Residential environment, third places and well-being in Malaysian older adults. Social Indicators Research, 1-18. https://doi.org/10.1007/s11205-021-02856-8

Lee, J. H., & Tan, T. H. (2019). Neighborhood Walkability or Third Places? Determinants of Social Support and Loneliness among Older Adults. Journal of Planning Education and Research. (first online) https://doi.org/10.1177/0739456X19870295

Lee, J. H. (2019). Livable Seoul: Village Community Building. In Wagner, F. & Caves, R.W. (Eds.), Community Livability: Issues and Approaches to Sustaining the Well-Being of People and Communities (2nd edition). Routledge. https://doi.org/10.4324/9781315111636

Tan, T. H., & Lee, J. H. (2018). Assessing the Determinants of Retirement Home Ownership among Malaysian Young-Old Seniors. International Journal of Housing Markets and Analysis, 11(4), 687-700. https://doi.org/10.1108/IJHMA-08-2017-0072

Lee, J. H. (2015). Older Adults' Third Places and Perceived Social Connectedness. Texas A&M University. [PhD dissertation]