Join the next generation of future-proof legal professionals
Learn more about the School of Law at the Malaysia Campus or the UK campus.
A WELL-ESTABLISHED LAW PROGRAMME
The University of Reading, which is known for producing law graduates who are well-rounded and highly-adaptable, is now offering its Bachelor of Laws programme at its international branch campus in Malaysia, the first and only foreign international branch campus in Malaysia to offer a law degree. The degree is exactly the same that awarded on the UK campus, following the same curriculum and quality standards.
The Reading LLB offered in the UK is recognised by the Legal Professional Qualifying Board (LPQB) in Malaysia for the Certificate in Legal Practice Examination (CLPE).
As a newly-launched programme, the LLB degree offered at the Malaysia campus is subject to full accreditation by Malaysian Qualifications Agency's (MQA) and Legal Profession Qualifying Board.
TRANSFORMATIVE LEARNING EXPERIENCE
The law degree offered shall contain a minimum of 12 substantive law subjects which includes the 6 core-subjects. The first and second years of the programme provide the foundation of legal knowledge and are determined by the Solicitors Regulation Authority(SRA). In the final year, students can focus on their interests and select from a range of elective modules.
The Reading LLB provides the perfect balance of academic learning and practical experience. One key aspect of the high-quality learning experience is the applied, problem-solving approach to learning in which students are presented with authentic cases to examine and discuss. Students develop a wide range of soft skills such as presentation, argumentation, negotiations and dispute resolution.
STATE-OF-THE-ART FACILITIES
Law students at the University of Reading Malaysia benefit from a modern, state-of-the-art campus with a moot court and legal clinic. Students also have access to the spacious and well-equipped Learning Resource Centre (LRC).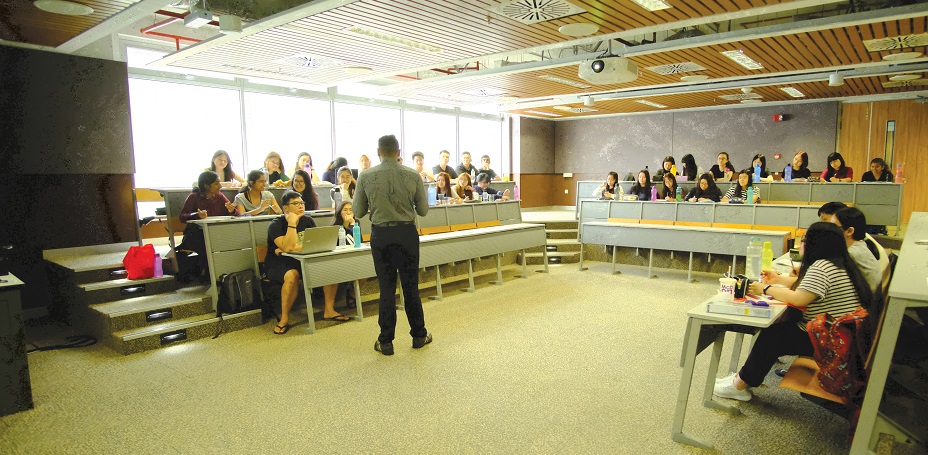 SMALL CLASS SIZES
Class sizes on the programme are kept small to maintain a high-quality and personalised learning experience. As a consequence, students benefit from the closer relationships they are able to develop with their lecturers and classmates.
DIVERSE CAREER OPTIONS
The Reading LLB enables graduates to rise quickly whatever their chosen career. A key benefit of studying the Reading LLB are the diverse career avenues on offer which include but are not limited to:
Legal profession
Private sector, as a corporate lawyer or legal counsel.
Arbitration and mediation
Public sector and NGOs
Academia
LAW SUMMER SCHOOL IN UK
Students will have an opportunity to attend a Summer School on Law at Reading's UK campus between Years 2 and 3. Students will experience the historic Foxhill House, home to the School of Law, on the University's sprawling 130-hectare Whiteknights campus in Reading UK.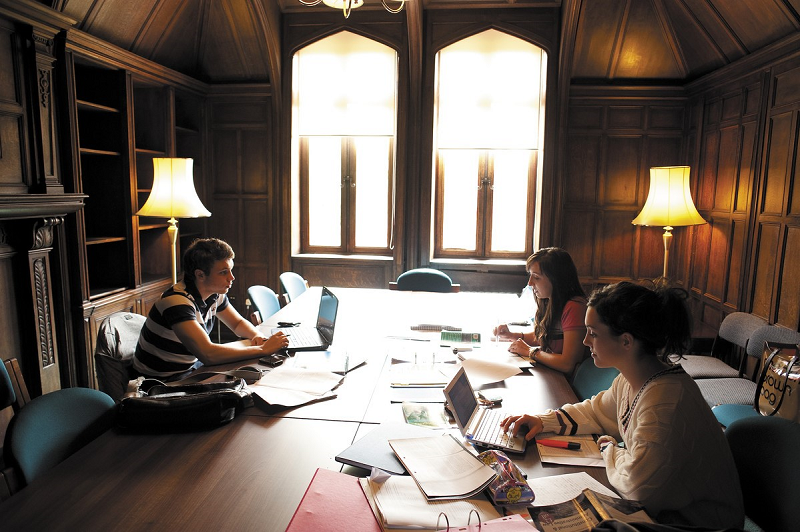 Please note that all undergraduate degrees from the University of Reading in the UK and in Malaysia are Honours Degrees.
Student Voice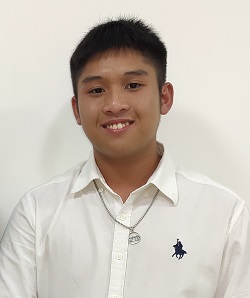 Loy Kah Joon
Studying Law in UoRM has been an exciting journey filled with enriching experiences. In the early days of Year 1, despite attaining decent grades in both my IGCSE and A-Levels, I was not exactly confident of being able to survive in Law School as I came from a pure-science background. Fortunately, the lecturers were extremely encouraging and did not hesitate to help me whenever I was in need. Most importantly, they had creative ways of teaching (and tons of interesting activities) which helped me to attain a better grasp of the legal concepts in my various modules....
Besides that, the student community in UoRM is also very united and active. I truly enjoyed working together with my fellow schoolmates in the various events organised by student union (RUMSA) and the university.
As I reflect upon all I had experienced in my first year at UoRM, I can now confidently say that I had made the correct choice in studying Law in this prestigious institution. Not only have I improved academically, I also nurtured and developed numerous soft skills along the way which will definitely serve me well in the future.Show More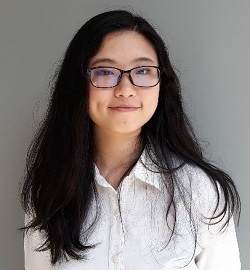 Kelynn Lee
My name is Kelynn Lee and I am from Klang, Selangor. I chose to study law at UoRM because of the diverse modules the degree offers at this university.
The UoRM LL.B degree is taught by lecturers who are active and experienced in the legal profession, and - most importantly - passionate about the subjects they teach. The course emphasises real-world application and our lecturers are supportive in helping us embark on our future professional careers. We are tasked with research and legal opinion assignments from our first year, in which we apply our legal knowledge to realistic scenarios and learn about communicating with clients. ... We have also been given the opportunity to engage with current figures and issues in the Malaysian and international legal scene, through extra-curricular seminars and guest lectures.
In addition to gaining knowledge about law, I have learnt to think analytically - not just in an academic capacity, but also in viewing the world around me and day-to-day situations. The UoRM LL.B degree teaches me the importance of both being intellectually curious and developing the skills to utilise the knowledge I possess.Show More