The UK's leading Real Estate Programme now available in Malaysia
THE WORLD OF REAL ESTATE
Real estate such as offices, shopping malls, factories and houses is the world's largest and most valuable class of asset. Real estate professionals are trained to actively value, transact, manage and invest in these assets.
EXCELLENT CAREER PROSPECTS
There is a high demand for qualified real estate professionals and the diverse career opportunities in the real estate sector include:
Real estate investment
Property and Asset management
Capital markets
Commercial and Retail Property Leasing
Project and development services
Valuation
Advisory and consulting
City planning
Real estate professionals can choose to work with property developers, institutional real estate investors and property services consultancies. Graduates may also consider developing their careers in the financial industry as there is an increasing demand from financial institutions.
PROGRAMME INTRODUCTION
For an introduction to the programme by the Henley faculty in Malaysia please watch the video below produced by the STAR newspaper. The original article can be found HERE
OUTSTANDING REPUTATION
The Real Estate programme offered at the Henley Business School is consistently ranked #1 in the UK for Land and Property Management by The Complete University Guide. The programme offered in Malaysia is identical to the degree programme in the UK, following the same quality and standards.
PROFESSIONAL RECOGNITION
The programme is uniquely the only one in Malaysia with recognition from the following four professional bodies:
BOVAEP (the Board of Valuers, Appraisers, Estate Agents and Property Managers Malaysia)
RICS (the Royal Institution of Chartered Surveyors, UK)
RISM (the Royal Institution of Surveyors Malaysia)
SISV (the Singapore Institute of Surveyors and Valuers)
The recognition enables graduates to have the widest set of opportunities to work in the region and globally.
INTERNSHIP OPPORTUNITIES
Students have many opportunities for internship and are encouraged to do so during the Summer break to gain industry experience.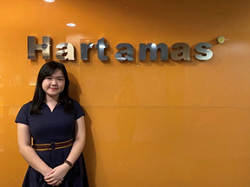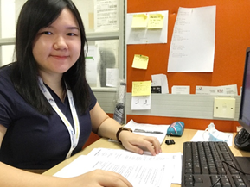 Sylvia Hii, BSc in Real Estate student.
Hi, my name is Sylvia, a second year BSc Real Estate student at UoRM and I'm currently doing my summer internship in the property management department at Hartamas Asset Management Sdn Bhd. ...
Interning with Hartamas had given me the chance to explore so much more about the real estate sector than I'm able to learn in the classroom. It's a great opportunity for me as I was able to develop practical skills and gain valuable hands-on experience in property management aspect such as liaising with contractors, building owner as well as tenants, monitoring the condition of property and also recommending on ways of improving the assets and facilities.
The BSc Real Estate program at UoRM really benefited me a lot in my internship. The lecturers are all experienced and highly qualified. They always deliver high-quality lectures with a combination of their real-life experiences which provide us with deeper understanding of the content. In addition, they are very helpful, approachable and supportive as they provide speedy and useful feedback when we face any problems in studies. Moreover, I truly appreciate the various guest lectures by professionals to share their real-world experiences in the industry. As a student at UoRM, I had been given many opportunities to build connections with professionals in the industry, get the insight and viewpoint of their area of expertise as well as getting helpful advice which are beneficial and useful in planning for my future career.
Show More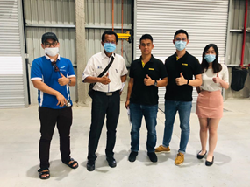 Maegan Khoo, BSc in Real Estate student.
I am Maegan from University of Reading and currently studying BSc Real Estate Year 2. I am doing my internship in Hartamas Real Estate in the Industrial Property Department....
I am assigned four main job scopes which are cold-calling owners of factories/warehouses/land in Klang Valley and communicate with owners to rent or sell their properties for more details such as build-up area, land area and power supply. I will also make cold-calls to targeted clients for their requirements, advertising listing on the portal and prepare proposals for clients. I will follow my superior and colleagues for site visits and they are always willing to teach me about property details I have to pay attention to, such as building specifications (ceiling height, load bearing, security and setback), land matters, government applications and local authority regulations. They give me many opportunities to handle real life cases, which I am very grateful.
The knowledge I have learnt in my course are so useful and applicable to my internship. Besides, our lectures always shares their real-life experience and motivate us to learn from every aspect of real estate, not only valuation but also management and agency. I have a great student experience in UORM as they provide us with a conducive learning environment and highly-qualified professional lecturers. Show More
Employers Feedback on Students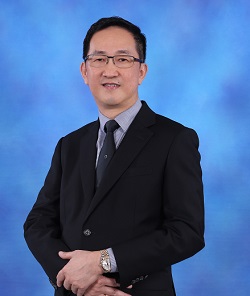 Mr Eric Lim, Managing Director,Hartamas Real Estate Group
As a key player within the real estate industry, we acknowledge the importance of providing valuable internship experience to aspiring students who wish to pursue a career within the industry. We pride in being able to provide high quality training and guidance, as well as hands-on working experience to interns who chose Hartamas Real Estate Group to do their internship placement with.
During their internship, both Sylvia (Asset Management Intern) and Maegan (Industrial Property Intern) are exposed to real-life cases, with professional guidance from their respective superiors and colleagues to carry out their respective job tasks. They have showed enthusiasm and passion in their work and are eager to learn new knowledge. They are also hardworking and diligent with a positive working attitude. With the experiences gained through their internship placement within Hartamas Real Estate Group, they will definitely be able to excel in their future real estate career path.
INDUSTRY SPEAKERS AND WORKSHOPS
Students have ample opportunity to get industry exposure and engage with practitioners and industry experts through events and workshops organised by the School.
GRADUATE VOICE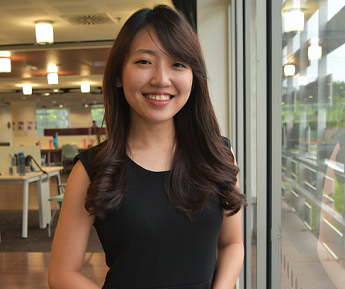 Choo Li Min, BSc (Hons) in Real Estate (2019).
"Hello. My name is Choo Li Min and I graduated with a BSc (Hons) in Real Estate in 2019.I'm currently working as a valuation executive for Nawawi Tie Leung Real Estate Consultant located in Kuala Lumpur....
The most interesting aspect of my job involves valuation of all properties for loan financing and financial reporting (FRS) purposes. What I found most beneficial to my career from the programme at UoRM was - "As a fresh graduate of University of Reading Malaysia, the periodical exposure to real estate practitioners (I.e. Malaysia local market players, field trip to Seoul, weekly talk etc arranged by Henley Business school, Faculty of Real Estate, to visiting lecturers' teachings and transnational Internship experience in Jakarta have provided to me some eye-opening insights. As well as my fellow lecturers' gracious effort, affects eternity; endless influences; inspirational; and a friend simultaneously. My good wishes for you, my fellow lecturers." My advice to current and prospective students would be "a dream inside me, I am confident: they keep talking, you keep walking !" Show More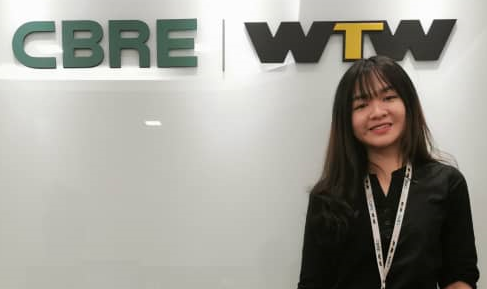 Ashley Goh Qian Ying, BSc Real Estate graduate (2019), winner of the CBRE|WTW Student Award.
"My name is Ashley and I am working as a Transactional Executive in the Advisory & Transactional Services department of CBRE| WTW Johor....
The Real Estate programme offered at University of Reading Malaysia is very well-structured and it exposes students to broad range of real estate-related knowledge such as Management, Valuation, Town Planning, Property Laws, and Finance. The programme opens up abundant career opportunities as it is accredited by the Board of Valuers, Appraisers, Estate Agents and Property Managers Malaysia (BOVAEP), the Royal Institution of Chartered Surveyors, UK (RICS), the Royal Institution of Surveyors Malaysia (RISM), and the Singapore Institute of Surveyors and Valuers (SISV).
The University of Reading Malaysia works closely with industrial players to make sure the syllabus is relevant to the dynamic nature of the real estate industry. Although the programme is taught based on the UK context, various industrial talks and seminars are organised by the lecturers to make sure students are familiar with the local context and get hands-on knowledge in this industry. Having prominent industrial professionals to give talks and sharing sessions to the students is also an excellent opportunity for students to engage with professional mentors or their future employers and to build networks within their profession.
In terms of the reality of work life, from my experience, the actual work life in the company is exactly what I expected it to be. The supportive working environment in CBRE|WTW allows everyone to have the opportunity to learn and grow in their career."Show More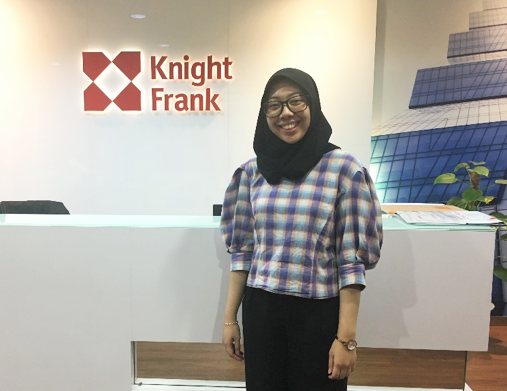 Natasha Abd Rahim, BSc Real Estate graduate (2018), First Class Honours
The programme has become the preferred option for budding real-estate professionals such as Natasha Abd Rahim, who graduated with a First Class Honours in 2018.
"I chose to study BSc Real Estate at the University of Reading Malaysia due to the course reputation and graduating with a UK degree that gives exposure to the local real estate industry.... I thoroughly enjoyed the degree programme with the smaller class sizes and hands-on coursework. We had memorable site visits and numerous guest lectures from industry professionals which exposed us to the vast range of real estate opportunities. Through this we broadened our network and secured internships and even job offers upon graduation. The degree definitely provided me with the needed skillsets to succeed in my real estate career".Show More