Fastest Route to Chartered Accountancy
HIGH DEMAND FOR ACCOUNTING AND FINANCE PROFESSIONALS
Accounting and finance professionals are in high demand and is an excellent career choice with plenty of opportunities for growth and development. Professionals can develop their careers in multiple roles including as a:
Chartered accountant
Auditor
Tax consultant
Business advisor
Financial controller
Banker
Management consultant
Furthermore, International financial hubs like Singapore, Hong Kong, London and New York attract global talent, meaning that accounting and finance provides global career opportunities like few other professions can.
HENLEY-ICAEW PROGRAMME (HIP)
Henley Business School has partnered with ICAEW (the Institute of Chartered Accountants in England and Wales), one of the world's leading professional membership organisations in accountancy, finance and business, to create the Henley-ICAEW Programme (HIP).
"ICAEW Chartered Accountants are recognised world-wide and sit on the Boards of 78% of FTSE 100 companies" (ICAEW).
HIP is a unique integrated and career-focused programme with features that set it apart from other accounting and finance programmes available elsewhere.
Graduates from HIP are work-ready, highly employable, and stand out from the crowd of other graduates.
Download the HIP brochure here .
3 PRESTIGIOUS QUALIFICATIONS
Students receive 3 qualifications rather than one!
The prestigious BSc Accounting and Finance degree from the Henley Business School.
The ICAEW Certificate in Finance, Accounting and Business (CFAB) which they can show potential employers.
The ICAEW BFP (Business and Finance Professional) designation and can use the letters 'BFP' after their name.
INDUSTRY WORK PLACEMENT IN YEAR 3
HIP provides students with a full work placement in Year 3, where they gain valuable work experience. Students are typically placed in one of the prestigious "Big 6" professional services firms in Malaysia, major banks and other reputable firms which are ICAEW Authorised Training Employers (ATE).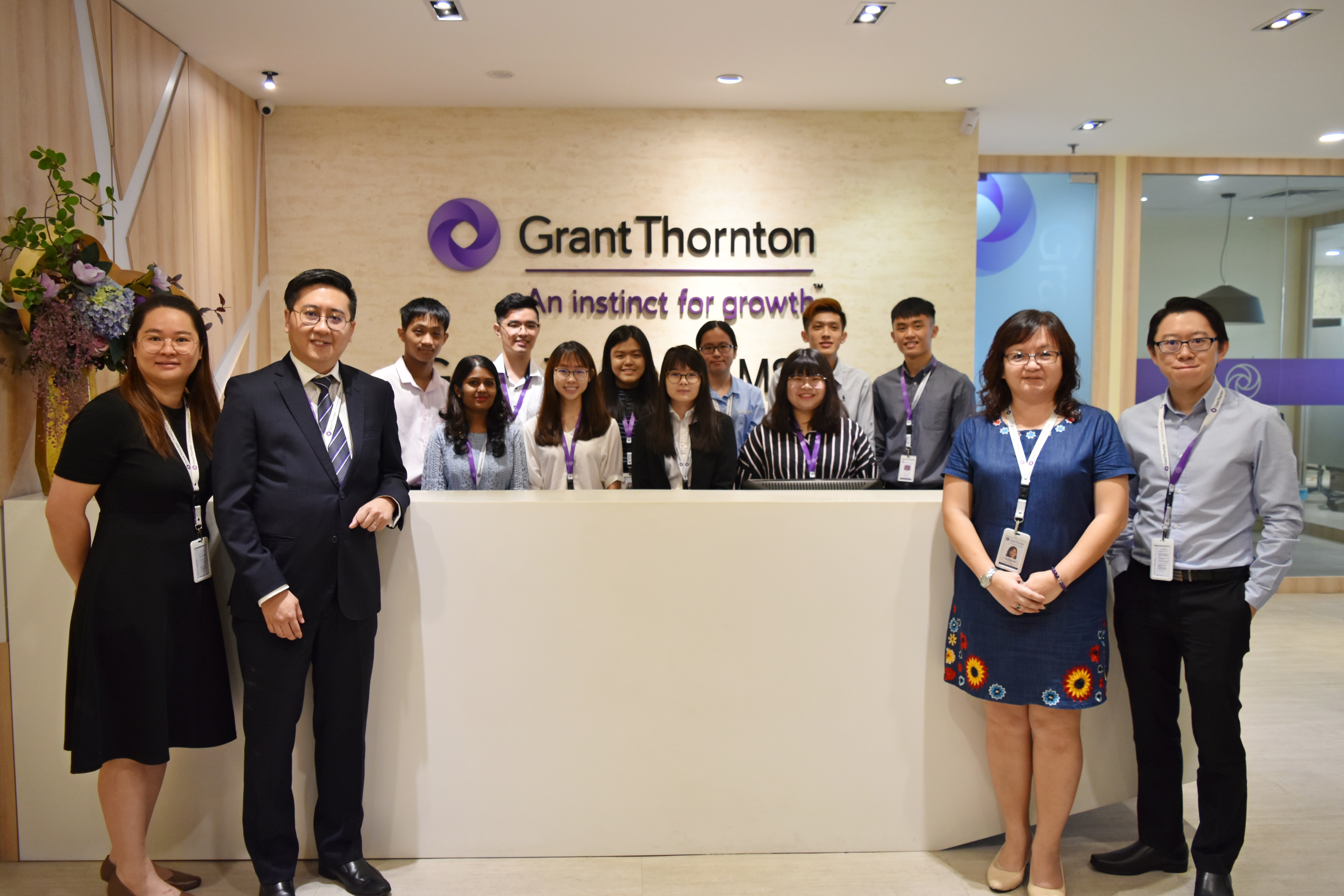 Companies where our students have been placed include:
Ernst & Young
Deloitte
PWC
BDO
Grant Thornton
Some students are even given conditional offers of full employment immediately after they complete the programme by the companies where they are placed!
FAST-TRACK TO ICAEW ACA CHARTERED STATUS
Students get a fast-track to chartered accountant status with ICAEW, known as ICAEW ACA. With HIP, students get:
Maximum Credit for Prior Learning (CPL) on 8 ICAEW papers.
Fee waiversof approximately 1000 UK pounds in exemption and registration fees.
1 year credit for prior work experience (based on their industry work placement in Year 3).
GLOBAL OPPORTUNITY
Aside from the prestige of a UK degree from the Henley Business School, ICAEW has reciprocal memberships with professional bodies in Singapore, Hong Kong, Australia, New Zealand, South Africa and Canada. An ICAEW ACA can therefore practice accountancy in these countries without necessarily taking examinations with them. So HIP really is the best option for a global career.
TRIPLE PROFESSIONAL RECOGNITION
Our degree is recognised by all 3 of the world's leading professional membership organisations.
CONTACT
If you would like to know more about the HIP programme, please contact the Programme Lead Dr Evelita Estela Celis at This email address is being protected from spambots. You need JavaScript enabled to view it..
Course Testimonies
Davide Serafini|Assurance Executive, Ernst & Young
'I had friends that came to Reading and they told me that the environment, both academic and social, was amazing. I would highly recommend the School to anyone, for 3 main reasons. Firstly, the learning environment and the teaching quality were excellent. Lecturers are always available for discussion, lectures are interesting and interactive, and the resources available to students are top quality. Secondly, the social life, from sports clubs to social clubs, is truly diverse. Thirdly, the reputation of the University, and especially the Business School. Graduates are highly sought after by employers in the UK and internationally.'
Christina Wingrove|Trainee Private Banking Manager, Lloyds TSB
'I was attracted to the Business School by its strong reputation and the programme in particular as it offered a wide range of options during the second and third years of study. Not only was the standard of teaching high, the flexibility and support of me as an individual from the School also made it a great place to study. I also found the content and the structure of the tutorials really useful in reinforcing the lecture content and giving a deeper insight. I joined Lloyds TSB's graduate scheme after graduating. I am now in my third and final placement as part of the scheme and am set to continue in a permanent role as a Trainee Private Banking Manager.'