Your Route to Becoming an Entrepreneurial Leader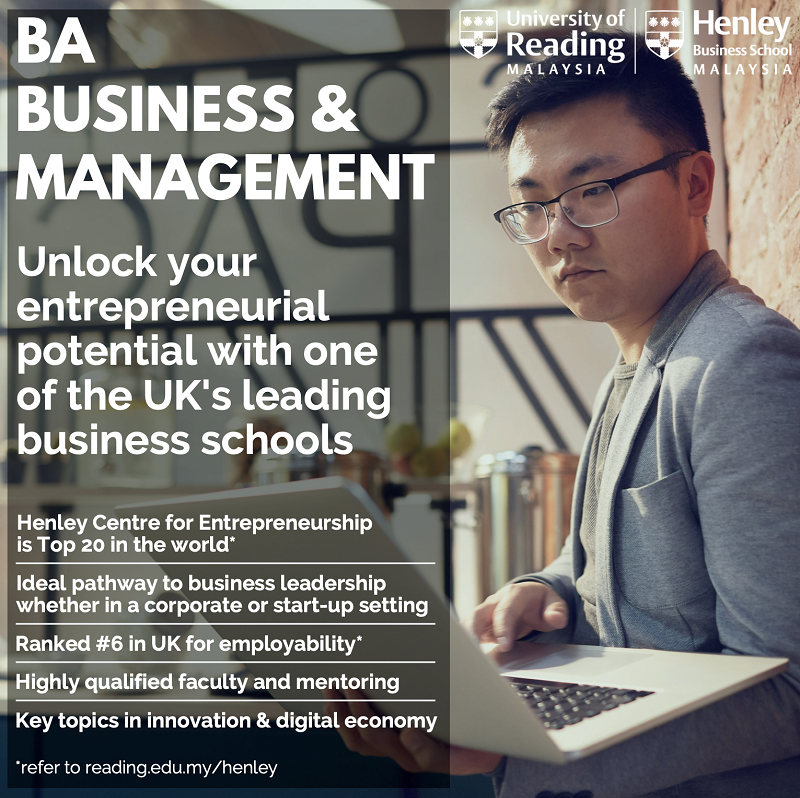 IMPORTANCE OF ENTREPENEURSHIP
In response to the Covid-19 crisis, a lot of organizations are unwittingly forced to change their business models and/or innovate to overcome the immediate threats to their survival. Coupled with rapid technological change and growing geo-political uncertainties, managers with entrepreneurial spirit and know-how can successfully chart a course through the crisis. In fact, many innovative and long-lasting companies were founded during economic downturns, e.g., Uber and Airbnb.
The growing uncertainty presents great entrepreneurial potential. An entrepreneurial mindset is not only crucial for transforming business ideas into successful ventures but also for working professionals. For example, multinational corporations are constantly looking for people with entrepreneurial spirit. Management consulting firms have highlighted that the business world wants people with entrepreneurial spirit
TOP 20 CENTRE IN THE WORLD FOR ENTREPRENEURSHIP
There isn't a better time to unlock your entrepreneurial potential with the help of one of the UK's most respected, triple-accredited business schools. The BA Business and Management degree programme at Henley Business School is unlike any other. Now offered at Henley's campus at the University of Reading Malaysia, the programme is uniquely designed to nurture entrepreneurial leaders building on the expertise of the renowned Henley Centre for Entrepreneurship (HCfE) in the UK, recognised by the AACSB accreditation agency in 2017 to be among the top 20 centres for entrepreneurship in the world.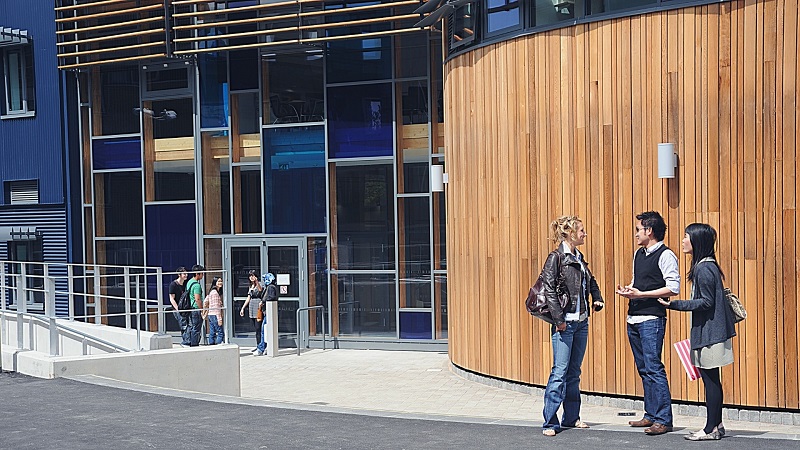 NO.6 IN UK FOR GRADUATE CAREER PROSPECTS IN 'BUSINESS, MANAGEMENT AND MARKETING'
We're ranked as one of the best in the UK for graduate employability in 'Business, Management and Marketing' by the Guardian University Guide (2020), meaning that our curriculum develops graduates with the kind of skills and knowledge that enable career success.
PROGRAMME OVERVIEW
This BA Business Management degree will provide you with a strong grounding across the main areas of business and explore emerging global business challenges. It is designed to nurture future business leaders for professional careers in both the public and private sectors. The programme is also suited for graduates to setup, operate and run their own business.It focuses on entrepreneurship, covering global culture, international markets and the legal, financial and ethical constraints under which firms operate. You will explore and tackle real-world challenges through case studies and business projects which will give you the opportunity to test, extend and refine your business knowledge and entrepreneurial skills. It also helps to nurture your entrepreneurial spirit.
EXPERIENTIAL LEARNING
Students benefit from a learning experience that is highly experiential in nature. Not only do students examine leading business theory and frameworks, they also get to apply the theory to real-life entrepreneurship projects. Through an practice-oriented and action-learning approach, students gain the experience of taking a business idea from conception through to implementation.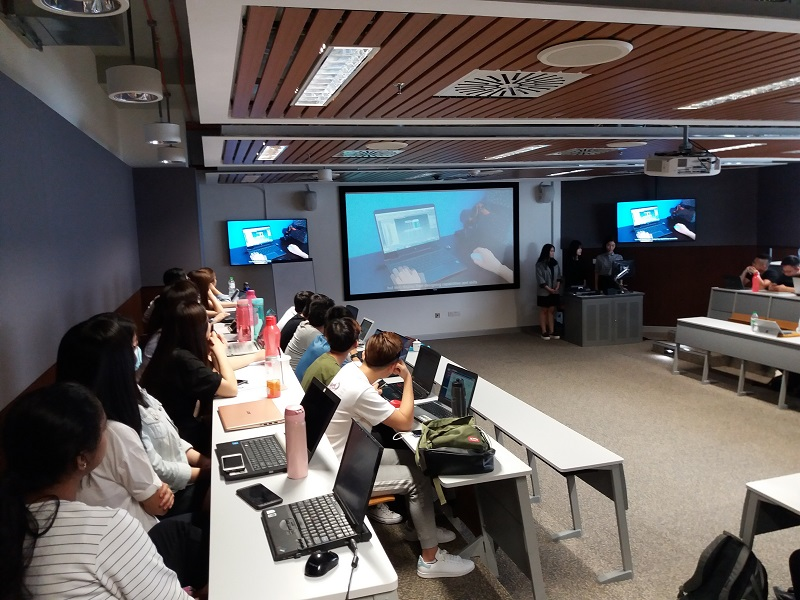 Crowdfund Event – Test your venture idea
EXPERT FACULTY TEAM
Students benefit significantly from the team of dedicated, experienced and qualified academic staff at the Henley Malaysia campus, 75% of whom hold PhDs. Henley has diverse expertise in key areas such as digital analytics, marketing, strategy, finance and human resources. The low student-to-staff ratio also allows students to receive a high level of interaction and mentoring with faculty and benefit from a personalised learning experience.
INNOVATIVE CURRICULUM
The curriculum covers Business Innovation, Creativity, Digital Marketing, Strategy and International Business. Students analyse and create Business Models, develop podcast and crowdfund videos.
Core topics studied include:
Business statistics
Introductory financial accounting
Marketing and strategy
People management and organisational behaviour
Entrepreneurship
International business
Finance for managers
Management skills
Digital Marketing
Student Voice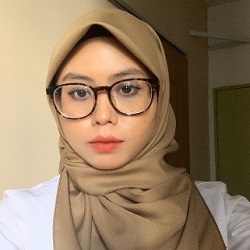 Siti Maisarah Zainuddin
My name is Siti Maisarah Zainuddin. I am from Kuala Lumpur and currently studying BA Business and Management programme. My career aspiration is to be a business analyst. Apart from the campus' beautiful architectural design, what I enjoy most about studying at the university is that I am able to challenge myself academically despite the pressure of having to maintain a good academic performance because the lecturers are always willing to help thus allowing me to cope with my studies better and another thing that is enjoyable about this university is that I am able to make a lot of wonderful friends who would support me through thick and thin. The tips I would like to share with fellow students is don't be afraid to reach out to people you trust when you're experiencing difficulties in life as your mental health should be your number one priority and identifying your strengths and weaknesses in your current study habits is crucial in improving your academic performance.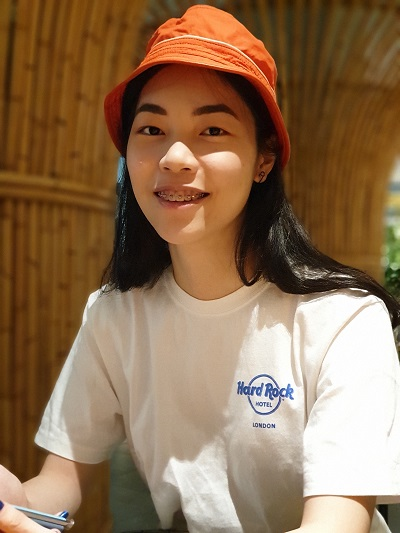 Xin Hui Khoo
I am Xin Hui. I enjoyed this course very much as I personally think it is enriching both theoretically and practically. Real life case studies were often analysed in lectures to develop our critical thinking skills. Also, with a module such as Entrepreneurial Project, it guides us to apply the concept of entrepreneurship and develop our own business idea from scratch. Starting from brainstorming ideas to testing the viability of the idea, and even participating in a mock crowdfund event, we got to experience firsthand the process of building our very own startup. This makes the course stands out as it is very different from traditional classroom settings. In today's digitized environments, I am glad that the programme offers both generic and digital marketing modules. Apart from this, I found the opportunity to develop my soft skills from the programme most beneficial to my career development. With the small classroom size, everyone is able to participate in decisions or make their opinions heard. Lecturers and classmates are also helpful and friendly, which made my university life very much enjoyable. So, this course can be for you if you are interested in starting your own business sometime or developing entrepreneurial skills!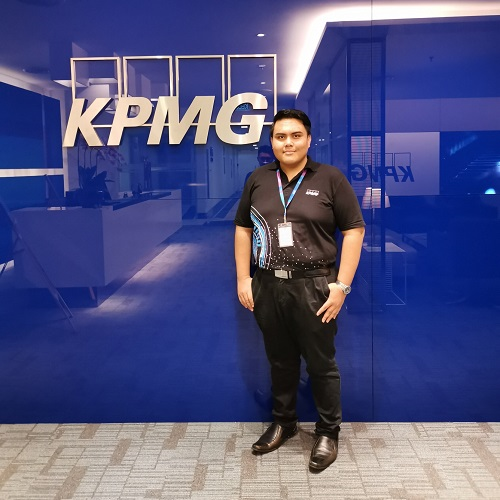 Sharulnizam Mohd Sharif
I got the opportunity to study at the University of Reading Malaysia under the Yayasan Khazanah scholarship programme. One thing that I particularly enjoy learning in the programme is the low student to lecturer ratio which allows me to build a close professional relationship with my lecturer and also creates a conducive environment to voice out my ideas and opinions openly. One of the core modules of the programme is regarding entrepreneurship and having an entrepreneurial mindset has taught me to be diligent, proactive, positive in seeking new knowledge quickly and adaptive to various situations that I apply to perform my duties and responsibilities when working. I had the opportunity to do an internship at KPMG as an IT consultant during my degree and upon graduation, I have managed to secure a job from a well-renowned bank in Malaysia and ASEAN. Several bits of advice that I could give to current and prospective students would be to capitalise every opportunity such as attend conferences and student competitions; boost your employability through an internship during summer break; participate in a summer school programme, or volunteer for a charity or social cause – all of which allow you to learn new skills and network with like-minded individuals from across the globe.