Your first choice for a flying start to a career in finance and business with the world-renowned, triple-accredited Henley Business School.
ESTABLISHED TRACK-RECORD OF GRADUATE SUCCESS
The degree has an established track record of producing highly-employable graduates who have started their careers with reputable firms locally and within the region. The innovative combination of finance and business management topics enhances the career prospects of graduates, meaning that they are well-prepared to take on a wide range of finance, business and management roles.
CUTTING-EDGE CURRICULUM
The curriculum covers cutting-edge finance specialisms such as International Financial Accounting, Corporate Finance, Portfolio Management, Derivatives and Securities, and Management of Risk. Students also take an Islamic Finance module in their final year.
ICMA EXPERTISE
The degree draws upon the deep expertise of the Finance department at Henley Business School which was renamed the ICMA Centre in 1991 after a generous donation from the International Capital Market Association (ICMA). With 580 members located in 62 countries, ICMA is an influential voice for the global capital market as it represents a broad range of capital market interests including global investment banks and smaller regional banks, as well as asset managers, exchanges, central banks, law firms and other professional advisers. The ICMA Centre was Europe's first collaboration between the securities industry and academia to promote securities education, research and training.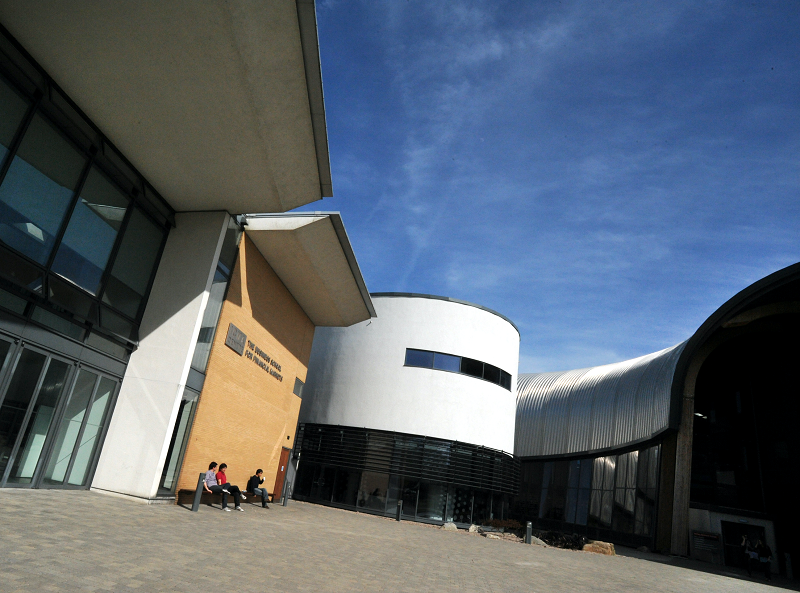 FINANCIAL DEALING ROOM EXPERIENCE
The state-of-the-art financial dealing room provides students with a unique learning experience. Students have access to ICTrader, one of the most sophisticated trading simulation systems. The system is simulated to trade equity, foreign currency and derivatives in the US and UK markets. Students get the experience of being at a trading desk, working under pressure with sharp and sudden movements in share prices. Students develop their ability to think quickly, assess risk, examine options and remain calm under pressure.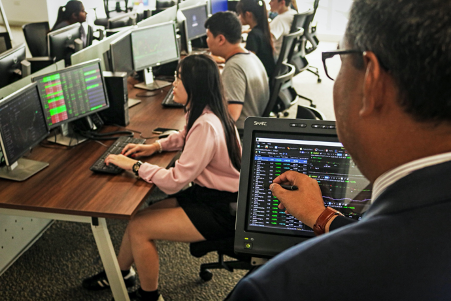 FINANCIAL DATABASES
Students have access to the Osiris database that covers more than 105,000 companies worldwide, of which over 69,000 are listed companies. The system can filter companies across many dimensions such as financial performance, financial ratio and valuation, ownership, location, stock data, industry, ownership and merger & acquisition. Also, students have access to Thompson Reuter Eikon with provides financial information and analysis that covers a wide set of asset classes including foreign exchange, money markets, fixed income, commodities, fund and real estate. With rich financial databases, students can relate theoretical finance concepts with real-world data and research.
CFA UNIVERSITY AFFILIATION PROGRAM
The programme is validated and listed as a University Affiliation Program of CFA (Chartered Financial Analyst) Institute, USA. An Affiliated program means the curriculum is closely tied to the practice of investment management and the programme embeds a significant portion of the CFA Program Candidate Body of Knowledge, including the Code of Ethics and Standards of Professional Conduct, into its curriculum. Students are therefore well-prepared if they wish to sit for the CFA exams.

THREE WORLD PERSPECTIVE
Teaching and learning on the programme embodies the "best of three worlds", namely the UK, US and Emerging Markets. The original curriculum content originates from the UK but is complemented with research-oriented teaching in the emerging markets context and further incorporates professional standards from the CFA Institute of the U.S.
QUALIFIED ACADEMIC TEAM
75% of the faculty at Henley Business School are PhD-qualified and many possess relevant industry experience that includes banking, stockbroking and investment research.
Graduate Voice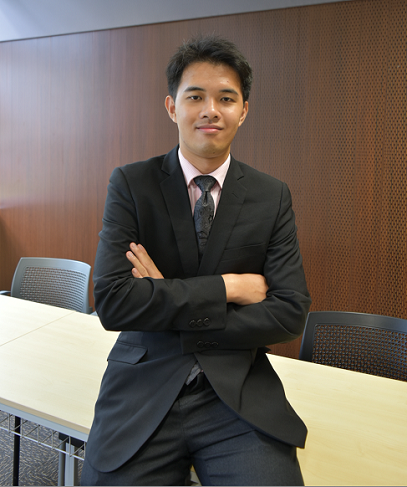 Lee Ken Chern, BSc in Finance and Business Management – Graduated in 2018
I'm currently working as a Consulting Associate, Knowledge-as-a-Service team (KaaS) in Frost and Sullivan whose office in Johor is at the proximity of Medini Iskandar. Frost and Sullivan is a "Growth Pipeline Company" which helps to identify, prioritize and execute new business growth opportunities for the past 60 years. The most interesting aspect of my job is getting to be involved in researches and studies related to different industries and it is indeed an eye-opener. Another reason that thrusted me to move forward is my influence as an information input and a factor throughout their business decision-making process. For instance, I am currently working on a database to generate insights about trends in patents from a timing, geographical and technological perspective.
What I found most beneficial to my career from the programme at UoRM was the ways to construct an idea and put it into fruition. Throughout our course, my course mates and I were pushed to our limits in figuring how to present our ideas in a significant and meaningful way.
My advice to current and prospective students would be that your university experience will decide who you would be for the decades to come. Get into more competitions and activities, hang around with like-minded individuals and be exposed to varieties of perspectives. Make full use of your university life to prepare yourself into the person you aspired to be. "Do something today that your future self will thank you for."
Ang Yan Sheng (Anthony) – Graduated in 2018
Hello. My name is Ang Yan Sheng (Anthony) and I graduated with BSc Finance and Business Management in 2018.
I'm currently working as a Credit Analyst for Public Bank Berhad located in Johor Bahru. The interesting aspects of my job involves evaluating business credit data and financial statements in order to interpret the financial risk and the risk profile. Based on the interpretation, I will then give a recommendation whether to approve or reject the case.
Throughout my three years degree programme in UoRM, it helped me to develop strong critical thinking skills which is beneficial for me to succeed at work. It allows me to work independently when assessing, analysing and interpreting the business financial information.
My advice to current and prospective students is to have the eagerness to learn new things and demonstrate the ability to take on new challenges.