Understanding people and their behaviour is a complex matter; but once you do, it can be highly rewarding.
At the University of Reading Malaysia, we study psychology at many levels – from how the brain functions to the ways that individuals are affected by membership of a group. Learning from internationally regarded experts, you will be introduced to the latest evidence relating to a wide range of topics in the field of psychology, gaining a solid grounding in all the core areas of the discipline. You will also undertake work placements and applied projects that encourage you to link the topics you are studying to the issues experienced in 'real world' settings.
Throughout the programme, you will be made aware of current research – its concepts, methods, findings and unresolved issues – and you will learn both how to evaluate others' research and how to carry it out yourself. In your final year, you will be able to tailor the course to your own areas of interest and career ambitions. You will study the latest research evidence relating to a selection of topics from psychology and neuroscience in depth. You will carry out an original research project that will add to current knowledge in that field and discover how psychological research can impact on real life practices in education, health and industry.
According to the Times Higher Education's World University Rankings 2019, the Psychology programme at University of Reading is in the top 150 in the world. The psychology programme at the University of Reading Malaysia is accredited by the British Psychological Society (BPS), the professional body that oversees the quality of psychology degree provision in the UK. This accreditation gives our graduates eligibility for Graduate Basis for Chartered (GBC) Membership and, through this, access to postgraduate training courses in UK and elsewhere.
GRADUATE SUCCESS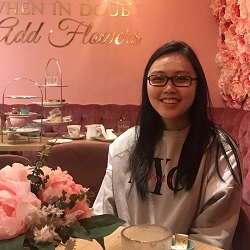 Celine Yoong Lee Chen, BSc Psychology, Class of 2018
As a Psychology graduate from UoRM, I was well prepared to pursue a Master's degree in the UK. The content taught in the BSc Psychology programme covered a wide range of areas in psychology, which allowed me to discover a few areas that I was interested in. I chose to focus on clinical psychology and have now graduated with a Master's degree in Applied Clinical Psychology from the University of Bath. During my time at UoRM, I had plenty of opportunities to develop different employability skills. The BSc Psychology programme provided a solid foundation. The skills, knowledge, as well as experience of conducting a research project and writing a dissertation prepared me well for a Master's degree. I was slightly weak at academic writing; the assessments I completed during my undergraduate studies helped brush up my these skills, and the training was very useful for me at Master's level as the written assignments took on a similar format. Through the assessments, I also discovered that I do well in presentations! My experience studying at UoRM was pleasant and unforgettable. I had good relationships with my peers, lecturers and the management staff at the university. People were friendly and they made students feel welcomed. I am also very grateful to the staff from the Psychology department, especially the lecturers who have taught me, and my project supervisors. Their expertise, and the effort they put in their teaching really made the content interesting to students. Also, it was amazing to receive academic support and advice from them throughout the course. I always felt well supported and if I was lost or confused, there was someone I could talk to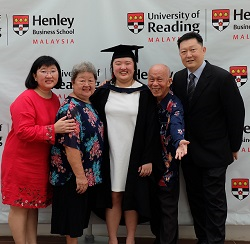 Ms Shannon, BSc (Hons) Psychology – Graduate in 2018
Hi, I am Shannon. I graduated from the University of Reading Malaysia Psychology programme in 2018. As a psychology graduate from UoRM, it's opened up a lot of opportunities for me. With all the efforts of the staff, I was more than ready to take up new challenges in the working environment. I was employed by Watsons Singapore as their Management Trainee, finding modules that had been taught such as Careers Psychology, Psychology at Work or even Social Psychology to be relevant. Then, I moved on to being a Student Mentor with one of the biggest student care company in Singapore, modules such as Developmental Psychology was very relevant to my experience. Soon after, I was accepted into the MA Psychology and Education programme at the University of Warwick. Without the degree from UoRM that was accredited by BPS, I believe that my chances to be accepted was much lower. My advice to prospective students is that, take the daring step and you will be surprised on how much the reward is.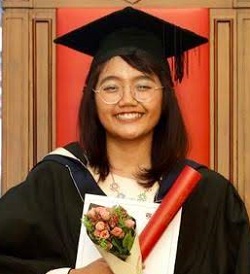 Anis A'lliya BSc (Hons) Psychology
Hi! I'm Anis A'lliya, was a Foundation in Science student and also a (BSc) Psychology graduate from both Reading Malaysia and UK (2+2). I have had the best university life with Reading as I did the transfer programme that was offered. I am truly grateful for the lecturers that have taught me from Foundation year up until part 3 of Psychology. I have great academic tutors that continuously check up on me on my academic progress and they have been the most helpful people during my university days as they advised and motivated me to continue striving. The modules taught has prepared me in being a good researcher as I learned to use certain software and analytical skills that are essential for the job I have currently as a Research Assistant at Sunway University. I have gained many experiences aside from academics such as volunteering work, being a student ambassador, a facilitator and was able to be Events Manager in the Malaysian club in the UK. This has helped me gained and enhanced my employability skills.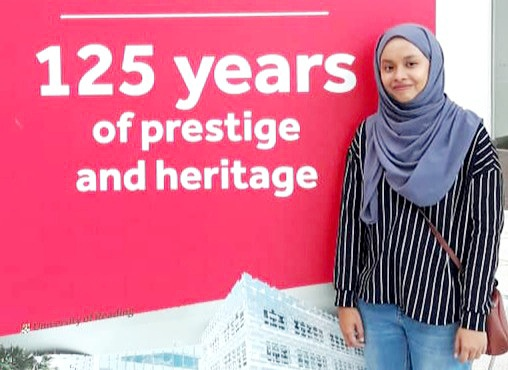 Ms Nurulhuda, BSc (Hons) Psychology – Graduate in 2018
I am a graduate of BSc (Hons) Psychology in 2018. I am currently working as a Senior Therapist for children with autism at Early Autism Project Malaysia, located in Bangsar, KL. This degree has provided me with the holistic aspect of psychology, especially science which has helped to expose me the most effective therapy for autism which is ABA therapy that my work is currently practicing on. This was included in the Clinical Psychology module which not many universities in Malaysia are offering. The assignments of that specific module has prepared me to critically analyse different treatments for different types of mental illness diagnoses. The skill itself has helped me in my career as I am critically analysing my client's behaviour and teaching programmes on a daily basis. The most interesting part is, soon after I finished my final exam, I was offered the job. I was feeling sad and happy both at the same time since I just finished my final. But I am grateful that I made the decision to accept the job and graduated in Reading Malaysia.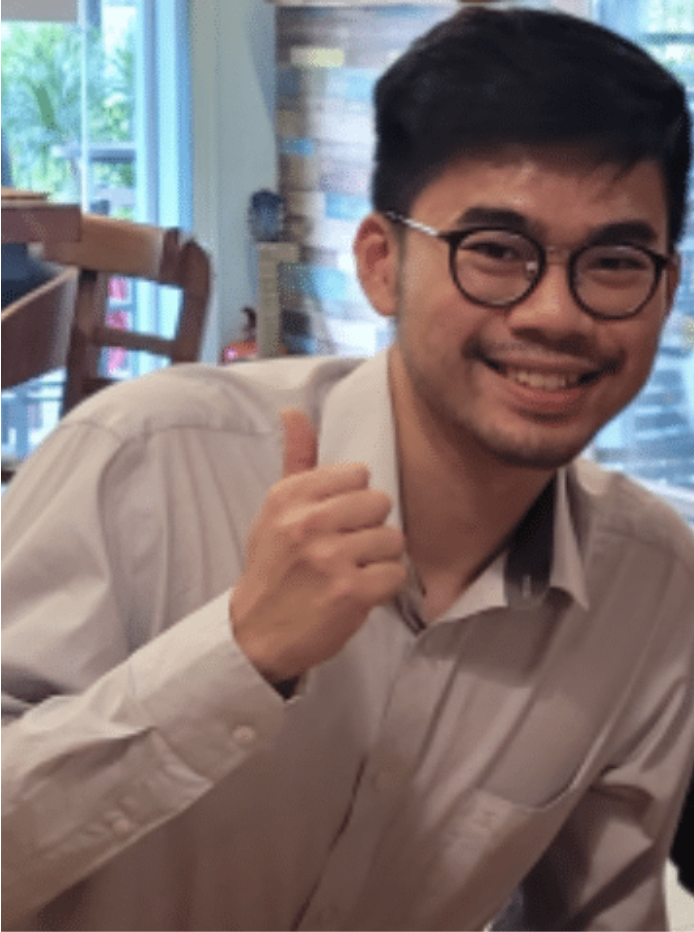 Jeremy Jaya, BSc (Hons) Psychology - Graduate in 2022
Hello. My name is Jeremy Jaya and I'm a final year student in BSc Psychology graduating this August. Although initially I decided to study my foundation degree in University of Reading due to the convenience of being close to home. However, reflecting on my experiences after 4 years of education in UoRM, I believe that it is a formative experience that helped mould my character and prepared me for my future career. I enjoy the interactions with lecturers who are willing to entertain diverse topics and eager to share their knowledge; I like the learning experiences with peers that encourage each other and strive for greater; I missed the mid-day coffee between classes, the rush to Korean BBQs right after classes; I appreciate the kindness from the many university staff who would come to my aid despite the little recognition they often received. I feel nostalgic for the lectures with the big screens and TVs; I missed going into office hours, drop-in sessions, and even specially arranged meetings to "pester" lecturers with more questions. As I will soon be graduating, I'm not sure I would have my university experience any other way. The relationships formed and knowledge learnt are my greatest reward. For future students, I hope you will seek out and experience the many different aspects of university.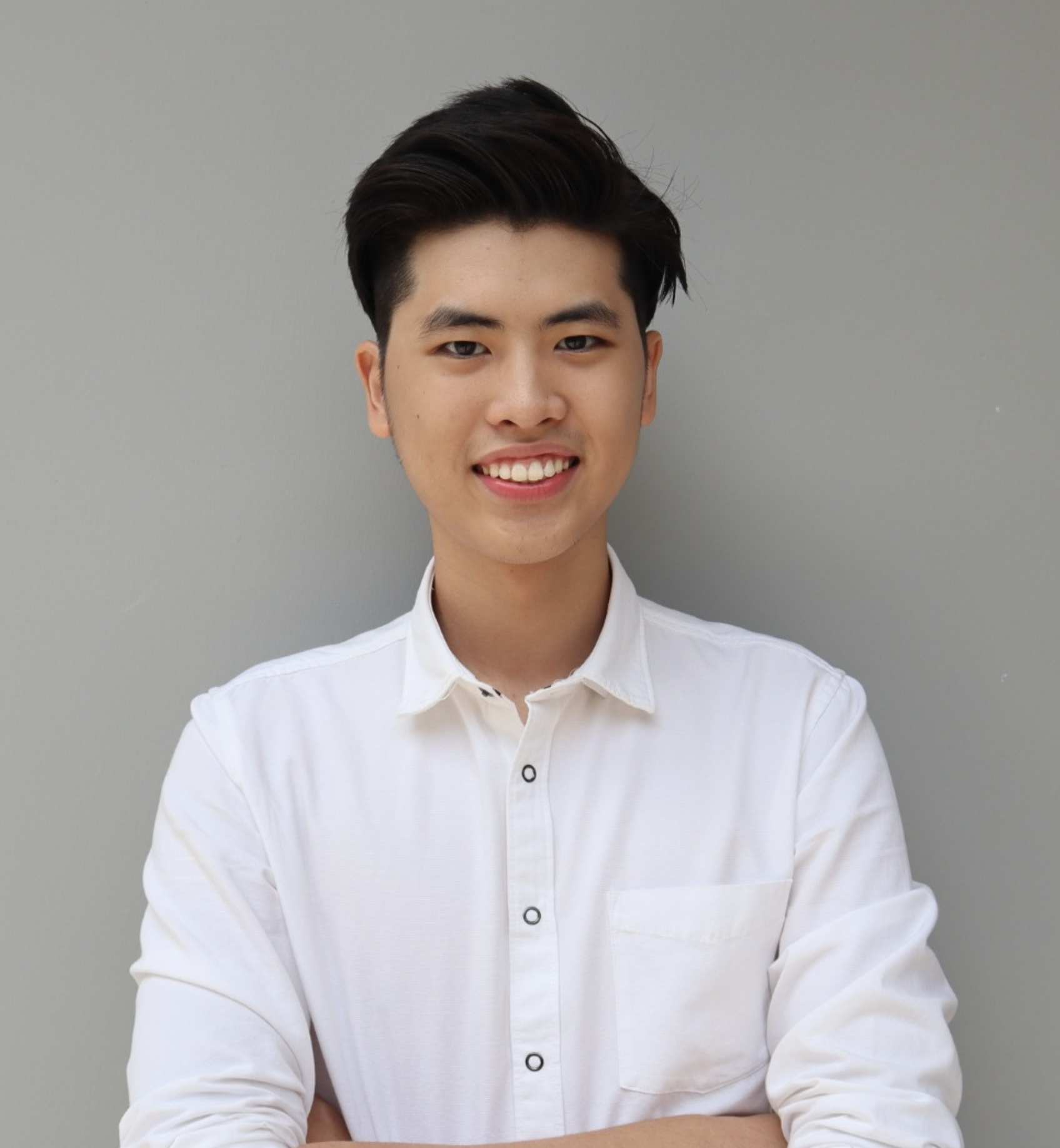 Jamil Goh, BSc (Hons) Psychology - Graduate in 2022
Hi there! I'm Jamil Goh, a graduating student from BSc Psychology. I landed a job in the Human Resource department recently, and I aspire to specialise in industrial psychology in the near future. During my academic years, I found that the most exciting and memorable experience is the final year project, which I worked closely with my research partner and supervisor from end to end on a research gap in the literature. My genuine advice to fellow and prospective students would be do not only focus on your academics, but also actively involve yourself in co-curriculum activities to gain leadership opportunities and polish up your soft skills. I personally think this currently is the most important aspect to stand out from other graduates.