Supporting the development of the legal profession in Malaysia and inspiring the next generation of legal talent.
O2O LAW GUEST SPEAKER SERIES
The School of Law invites esteemed speakers to share their knowledge and experience to support the development of the legal profession in Malaysia and to inspire the next generation of legal talent. The Online to Offline (O2O) speaker series enables talks to be delivered in a flexible format, either in-person at our leading-edge campus in EduCity Iskandar or virtually online using the latest technology
Steven Thiru
| | |
| --- | --- |
| Title : | The Legal Profession moving forward |
| Date and Time : | Thursday 25th March 2021, 4pm |
| Mode : | Online (Teams/BB) |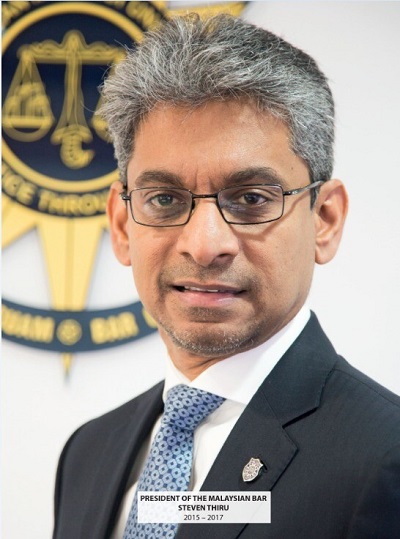 Bio
Steven Thiru is the Managing Partner of Messrs. Steven Thiru & Sudhar Partnership in Kuala Lumpur, Malaysia. He is a senior litigation lawyer and has been in practice for 29 years. His main areas of practice are General Litigation, Contract and Tort, Constitutional & Administrative Law, Corporate Law, Employment Law, Energy Law, and Native Title Law.
Steven read law at the University of Leicester and graduated (LL.B (Hons)) in 1990. He was admitted to the Bar of England and Wales at Middle Temple in 1991, and was admitted as an advocate and solicitor of the High Court of Malaya in 1992. Steven also holds a Masters of Law (LL.M) degree from University of Malaya (2000).
Steven was recognized as a highly recommended lawyer by the Legal 500 Asia Pacific 2017 and as a market-leading lawyer (Labour and Employment law) by the Asialaw 2017. He was ranked for "Dispute Resolution" by the Chambers Asia Pacific 2018 and recognized that he "draws admiration from market sources as a "well respected advocate". He specially handles administrative and employment cases, and has also recently been the Malaysian Bar Council President. Steven was also ranked by the Chambers Asia Pacific 2018 for Employment and Industrial Relations and it was noted that he is "renowned among market sources, who declare that he "has all the qualities of an excellent advocate". He is highly experienced in relation to employment litigation, often acting for GLCs and international clients". He was categorised as a "Leading Individual for Dispute Resolution" by the Legal 500 Asia Pacific 2019 and as a "Distinguished Practitioner" by the Asialaw 2020. Recently, Chambers Asia- Pacific 2021 has recognized Steven as "...a well-regarded and experienced practitioner..." in the Dispute Resolution practice and also "...well regarded for contentious matters, frequently acting on a range of employment disputes" in the Employment & Industrial Relations practice area.
Steven was the 31st President of the Malaysian Bar from 2015 to 2017. He is currently the Vice-President (Australasia) of the Commonwealth Lawyers Association and one of the Vice Presidents of Lawasia.
Dr. Harald Sippel
| | |
| --- | --- |
| Title : | ADR WORKSHOP - Exploring the practical side of international arbitration: the skills needed to succeed as arbitrator, counsel and in other roles |
| Date and Time : | Monday 15th Mar 2021 11am-1pm |
| Mode : | Online (Teams/BB) |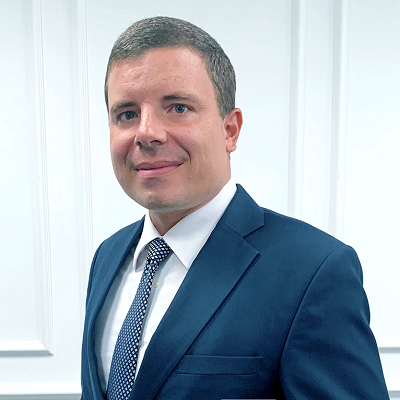 Bio
Working from Kuala Lumpur/Jakarta, Dr. Harald Sippel, MBA SFBiam FCIArb acts as an independent arbitrator and mediator. He also holds an appointment as the Bali International Arbitration and Mediation Center's (BIAMC) Academic Director.
Prior to joining the BIAMC, Dr. Sippel acted as the Asian International Arbitration Centre's (AIAC) Head of Legal Services, where he led a team of up to 15 lawyers and oversaw the administration of approximately 2,000 arbitrations, adjudications, mediations, domain name dispute proceedings and other ADR-matters.
Dr. Sippel has practiced law for well over 10 years and spent the major part of his career as a lawyer working for international law firms (in China, Austria, Germany, Indonesia and Korea) and as an in-house counsel (Austria and Korea). He has acted as arbitrator (Chair, Sole, Co-Arbitrator), counsel, tribunal secretary and in-house counsel in over 70 arbitrations under the Rules of all major arbitral institutions. Many of these arbitrations were complex high-stake matters, with amounts in dispute up to USD 22.1 billion. They were conducted in English, French, German and Italian.
Specialising in international arbitration from the early days of his career, Dr. Sippel's doctoral thesis deals with difficulties foreign acquirers of companies in East Asia face. In his award-winning thesis, he among others analysed Lone Star's acquisition of Korea Exchange Bank, which later became the first investment arbitration against Korea.
Still with a strong interest in academia, Dr. Sippel speaks frequently at universities in East Asia and is a former adjunct lecturer at the University of Vienna. He also holds an appointment as a member of the Editorial Board of the Asia-Pacific Mediation Journal.
Dr. Sippel is an often-sought speaker on arbitration and ADR across East Asia. He is the author of numerous publications related to dispute resolution, with an emphasis on East Asia.
Puan Mabel S. Muttiah
| | |
| --- | --- |
| Title : | Life on the Bench - perspective of a Session (Criminal) Court Judge |
| Date and Time : | Wednesday 16th Dec 2020 at 4.00pm |
| Mode : | Online (Teams/BB) |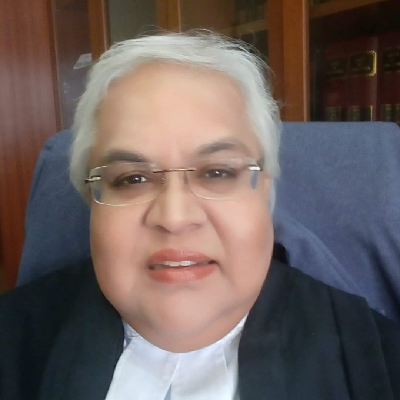 Bio
Although Puan Mabel S. Muttiah, Judge of the Session Criminal Court started her legal career as a civil lawyer in the private sector, her passion for the judiciary attracted her to join the Judicial and Legal Service in 1995 where she has been for the past 25 years shouldering various extensive portfolios. Puan Mabel's 25 years of rich legal experience spans from acting as a Deputy Public Prosecutor, Senior Federal Counsel in Research Dept, Senior Assistant Parliamentary Draftsman, Head of Governance, Land and Local Government Unit in the Law Revision and Reform Division at the Attorney General Chambers, Special Officer to the Attorney General to being Deputy Director of the Data and Statistic Unit in Federal Court, before returning as a Sessions Court Judge. In recognition of her dedication, service and contribution to the civil service, Puan Mabel was awarded the Anugerah Khidmat Cemerlang in 2007 and 2018.
Puan Mabel has been active in representing the Malaysian Judiciary in Thailand and United States in areas addressing Civil and Criminal IP Infringement cases and the Rights of Victims in Human Trafficking cases respectively. Puan Mabel also is very passionate with issues concerning Women Empowerment and Juvenile Delinquency.
With a passion to contribute to the enhancement of legal education, Puan Mabel has been involved in judging moot competitions. Till date she has judged approximately 30 moots including being a judge in the Jessup, International Humanitarian Law and The Suffian Constitutional Moots.
Aside her work commitments, Puan Mabel is very much into giving back to the society. She is an active social worker and the President of the Alumni of her Alma Mater MGS/GEGS/SMK Raja Perempuan Kelsom Kuala Kangsar since 2010.
Professor Andrew Harding
| | |
| --- | --- |
| Title : | Acting (or not acting) on (lawful or unlawful) advice in Westminster systems: From Windsor to Kuantan and back |
| Date and Time : | Wednesday 25th Nov 2020 at 2.30pm |
| Mode : | F2F on Campus or Online depending on circumstances |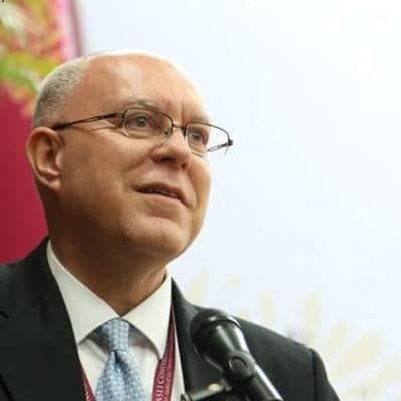 Bio
The speaker's bio can be found at the following link https://law.nus.edu.sg/cals/people/andrew-james-harding-2/
Associate Professor Dr Salawati
| | |
| --- | --- |
| Title : | Keep Calm and Keep Studying Law - Pursuing a Law Degree in the C-19 Pandemic : |
| Date and Time : | Thursday 12th Nov 2020 at 2.00pm |
| Mode : | Online (Teams/BB) |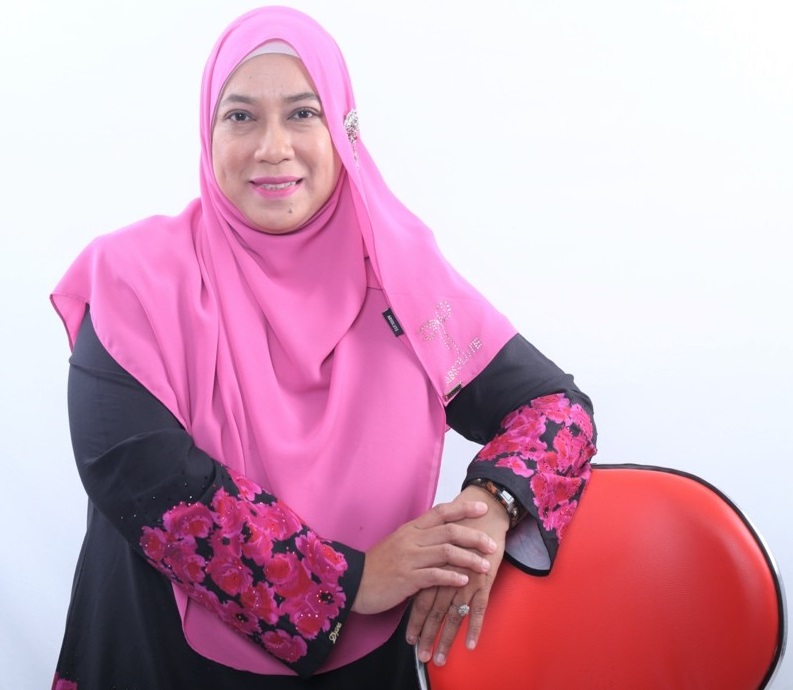 Bio
Assoc Prof Dr Salawati Mat Basir is the Legal Advisor at the National University of Malaysia (UKM). Prior to joining UKM, Dr Salawati held several professional positions including practising Advocate & Solicitor, legal officer at a multinational company and post conflict officer with United Nations Conference on Trade & Development (UNCTAD). Dr Salawati held LLB, LLM and PhD from the National University of Malaysia (UKM). Dr Salawati's interests include Public International Law, International Development Law, and Migration and Refugee Law. Her research focuses on globalisation and international development law in Malaysia and the Third World, and the right to development in ASEAN Economic Community (AEC) and human rights especially for immigrants and marginalise groups. In particular, she writes on international development and human rights, refugee and migration issues in Asia Pacific, financing for development, SDGs and sustainable development.