Prabu Manikam | Lecturer of Law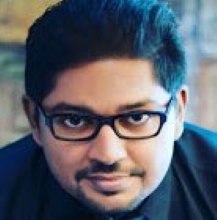 Prabu Manikam joined University of Reading Malaysia in October 2021. He obtained a Law Degree from University of London and a Master's degree in Law from National University of Malaysia. In 2010, he started his career in legal education at Stamford College where he was managing and teaching the University of London Law Programme. In 2016, he joined Brickfields Asia College as a law lecturer and later on, was promoted to Programme Manager for the UK Transfer Degree Programme.
Prabu Manikam is deeply passionate about leadership, higher education and human rights. He is a firm believer of the servant leadership philosophy and has conducted several workshops on leadership. He believes that leadership is not about position or authority but the ability to positively impact an organization and inspire others to do so.
Email

This email address is being protected from spambots. You need JavaScript enabled to view it.

LinkedIn profile

https://www.linkedin.com/in/prabumanikam

Speciality areas

Criminal Law, Human Rights

Highest qualification and awarding body

LLM, National University of Malaysia (University Kebangsaan Malaysia)

UoRM programmes taught/supervised

Criminal Law

Public Law 1

General Introduction to Law

Introduction to Business Law

Research interests

Criminal Justice System

International Human Rights

Constitutional Law

Current projects

PhD