Dr Mandy Mok | Lecturer in Entrepreneurship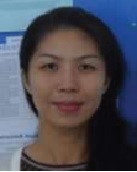 Dr Mandy is a lecturer in Entrepreneurship at Henley Business School – Malaysia, University of Reading Malaysia. Prior to joining Henley Business School, she taught atNilai University. Her teaching assignments have included Entrepreneurship, Strategic Management, Innovation and Management, International Business and Human Resource Management and Development. She was a Scholar of Kobe Gakuin University, Japan and collaborated in a prestigious research project with the Faculty of Business and Administration,besides conducting lectures there. She was voted as the best presenter in the Economics and International Business Conference,USA in 2007.
Dr Mandy holds a PhD in Management from Universiti Malaysia Sarawak, Malaysia. Her research interests are in the area of entrepreneurship, strategic management, innovation, international business, human resource management and development.She has supervised many master's students and also been involved in consultancy works. Her works have been published in established journals including an article, which has been awarded the Best Scientific Article in 2008. She has also contributed chapters in bookspublished in Malaysia and USA.
Email

This email address is being protected from spambots. You need JavaScript enabled to view it.

Telephone

+60 7268 6356

LinkedIn profile

-

Speciality areas

Entrepreneurship, strategic management, innovation, international business, human resource management and development

Highest qualification and awarding body

PhD in Management
Universiti Malaysia Sarawak, Malaysia

UoRM programmes taught/supervised

BA Introduction to Business, People and Organizations and Digital Marketing

Research interests

Small and medium-sized enterprises
Strategic management
Creative entrepreneurship
Innovation

Current projects

Nurturing universities students' creative entrepreneurship
e-learning and students' satisfaction

Recent publications

Mandy Mok Kim Man and Evelita E.Celis (2017). Influences of Environmental Factors on e-commerce. Actual Problems of Economics, vol. 11 (197), 59-65. (ISSN: 1993-6788).
Mandy Mok Kim Man (2016). Supply Chain Management (SCM), Environmental Factors and Porter Five Forces: A Case Study of Malaysia Airlines Berhad (MAB). International Journal of Supply Chain Management, vol. 5(3), 32-39. (ISSN: 2050-7399 (online), ISSN: 2051-3771).
Mandy Mok Kim Man (2016). Capitalizing Value of a Brand Name: Application of Aaker's Brand Equity Model. Actual Problems of Economics, vol. 4(178): 120-125. (ISSN: 1993-6788).
Mandy Mok Kim Man (2015). Sun Tzu, The Art of War and Its Implications on Innovation and Target Marketing. Actual Problems of Economics, vol. 11(173): 8-14. (ISSN: 1993-6788).
Mandy Mok Kim Man (2014). Government Incentives and Export Performance of Malaysian Small and Medium-sized Enterprises. The Comprehensive Research Journal of Management and Business Studies, vol. 2, no. 5: 139-146. (ISSN: 2271-8405).