Dr Kuan Yong Ching | Foundation Lecturer in Chemistry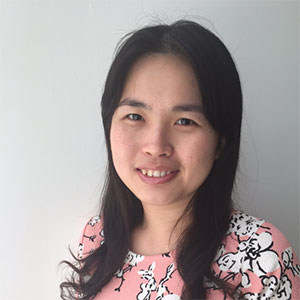 Dr Kuan Yong Ching holds a BSc in Industrial Chemistry and an MSc in Chemistry from Universiti Teknologi Malaysia. She obtained a PhD in Engineering Sciences from the University of Southampton, UK, in 2014 and is a member of the Royal Society of Chemistry.
Before taking on her lectureship at UoRM, Kuan Yong was a Plating Engineering Development Engineer at Seagate Technology and a Lecturer at Southern University College.
Email

This email address is being protected from spambots. You need JavaScript enabled to view it.

Telephone

+60 7 2686236

LinkedIn profile

-

Speciality areas

Biomaterials
Polymers
Tissue engineering

Highest qualification and awarding body

Doctor of Philosophy (Engineering Sciences), University of Southampton, UK

UoRM programmes taught/supervised

Foundation Programmes

Research interests

Biomaterials for tissue engineering and tissue regeneration
Polymer nanocomposites for high voltage electrical insulation

Current projects

Development of electrospun biodegradable scaffolds to provide a functional microenvironment for cartilage repair
Effect of calcination on the electrical insulation and breakdown properties of polymer nanocomposites

Recent publications

Ching, K.Y., Andriotis, O.G., Li, S., Basnett, P., Su, B., Roy, I., Tare, R.S., Sengers, B.G. and Stolz, M. (2016). 'Nanofibrous poly (3-hydroxybutyrate)/poly(3-hydroxyoctanoate) scaffolds provide a functional microenvironment for cartilage repair.' Journal of Biomaterials Application, 31, 77-91

Lau, K.Y., Vaughan, A., Chen, G., Hosier, I., Ching, K.Y. and Quirke, N. (2016). 'Polyethylene/silica nanocomposites: absorption current and the interpretation of SCLC.' Journal of Physics D: Applied Physics. 49, 295305

Ching, K.Y., Ching, Y.C., Chuah, C.H. and Liou, N.-S. (2015). 'Effect of fiber orientation on the mechanical properties of kenaf-reinforced polymer composite.' Bioresources, 10, 2597-2608

Ching, K.Y., Ching, Y.C., Afzan, M., Lim, Z.K. and Chong, K.E. (2015). 'Mechanical and thermal properties of chemical treated oil palm empty fruit bunches fiber reinforced polyvinyl alcohol composite.' Journal of Biobased Materials and Bioenergy, 9, 1-5

Li, S., Glynne-Jones, P., Andriotis, O.G., Ching, K.Y., Jonnalagadda, U.S., Oreffo, R.O.C., Hill, M. and Tare, R.S. (2014). 'Application of an acoustofluidic perfusion bioreactor for cartilage tissue engineering.' Lab on a Chip, 14, 4475-4485

Lau, K.Y., Vaughan, A.S., Chen, G., Hosier, I.L., Holt, A.F. and Ching, K.Y. (2014). 'On the space charge and DC breakdown behaviour of polyethylene/silica nanocomposites. IEEE Transactions on Dielectrics and Electrical Insulation, 21(1), 340-351

Basnett, P., Ching, K.Y., Stolz, M., Knowles, J.C., Boccaccini, A.R., Smith, C., Locke, I.C., Keshavarz, T. and Roy, I. (2013). 'Novel poly (3-hydroxyoctanoate)/poly(3-hydroxybutyrate) blends for medical applications.' Reactive and Functional Polymers, 73, 1340-1348

Wan Abu Bakar, W.A., Othman, M.Y., Ali, R. and Ching, K.Y. (2009). 'Nickel oxide based supported catalysts for the in-situ reactions of methanation and desulfurisation in the removal of sour gases from simulated natural gas.' Catalysis Letters, 128 (1-2), 127-136