Dr Chung Kai Li | Deputy Head of Psychology & Clinical Language Sciences and Psychology Programme Lead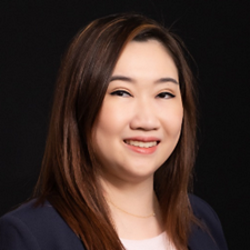 Dr Chung Kai Li joined University of Reading in 2017 after completing her PhD in Psychology from Edinburgh Napier University, Scotland. Kai Li's main research interests lie in psychopathology and individual differences, where her PhD thesis focused on aversive personality traits, particularly three traits collectively known as the Dark Triad – psychopathy, narcissism, and Machiavellianism.
As a Fellow of the Higher Education Academy, Kai Li is actively involved in the teaching and assessments at undergraduate and postgraduate level. Whilst pursuing her PhD, she taught on various psychology modules, including Abnormal Psychology, Counselling Psychology, Quantitative Research/Researching Psychology, Forensic Psychology, Social Psychology, and Work Psychology (for UK, Singapore, and Hong Kong). Additionally, she has been involved in developing online teaching materials for distance learning courses provided by University of Strathclyde, Glasgow, and Open University, UK.
Kai Li has held the position of a course coordinator for the Lothians Equal Access Programme for Schools (LEAPS) Summer School Psychology Programme between 2014 and 2017, where she also taught Personality Psychology. LEAPS is a widening participation programme to raise educational attainment among prospective students from under-represented groups.
Kai Li has a keen interest in developing a career within the intersection of psychology and the justice system.
Email

This email address is being protected from spambots. You need JavaScript enabled to view it.

Telephone

+60 7 268 6291

LinkedIn profile

https://www.linkedin.com/in/kai-li-chung-48339790/
https://www.researchgate.net/profile/Kai_Li_Chung

Speciality areas

Personality Psychology
Forensic Psychology

Highest qualification and awarding body

PhD in Psychology, Edinburgh Napier University

UoRM programmes taught/supervised

BSc (Hons) Psychology:
PY1SID Social Psychology & Individual Differences
PY1PR Psychological Research
PY2SD Social and Differential Psychology
PY3PE Public Engagement
PY3FOR Forensic Psychology
PY3P Project

Research interests

Psychopathology
Aversive personalities
Offending
Forensic interviewing

Current projects

Conduct Disorder and Juvenile Delinquency
(with Assoc Prof Dr Rachel Pye & PhD student Hamizah Ramli, University of Reading)

Deception and Deception Detection
(with Dr Tan Kok Wei, University of Reading)

Investigative Interviewing in Malaysia
(with Dr Magdalene Ng, HELP University, & Ding I Ling, Royal Malaysian Police)

Perceptions of Stalking in Malaysia
(with Assoc Prof Dr Lorraine Sheridan, Curtin University)

Recent publications

Chung, K., Morshidi, I., Yoong, L., & Thian, K. (2019). The role of the dark tetrad and impulsivity in social media addiction: Findings from Malaysia. Personality and Individual Differences, 143, 62–67. https://doi.org/10.1016/j.paid.2019.02.016

Chung, K., & D'Annunzio-Green, N. (2018). Talent management practices in small and medium-sized enterprises in the hospitality sector: An entrepreneurial owner-manager perspective. Worldwide Hospitality and Tourism Themes, 10, 101–116.

Chung, K., & Charles, K. (2016). Giving the benefit of the doubt: The role of vulnerability in the perception of Dark Triad behaviours. Personality and Individual Differences, 101, 208–213. https://doi.org/10.1016/j.paid.2016.05.059

Chung, K. (2013). People who say they know it all: The influence of interviewers' authority on the suggestibility of over-claimers. Manchester Metropolitan University Psychology Journal (Dissertations). https://e-space.mmu.ac.uk/576649