Assoc. Prof. Dr Chung Kai Li | Head of Psychology & Clinical Language Sciences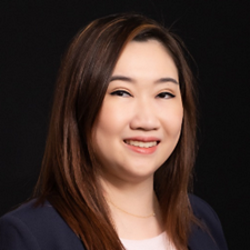 Dr Chung Kai Li joined University of Reading in 2017 after completing her PhD in Psychology from Edinburgh Napier University, Scotland.
Kai Li's main research interests lie in psychopathology and individual differences, where her PhD thesis focussed on aversive personality traits, particularly three traits collectively known as the Dark Triad – psychopathy, narcissism, and Machiavellianism. Her current research areas cover investigative interviewing as well as interpersonal violence, which involves working closely with the police force and abuse victims.
As a Senior Fellow of Advance HE, Kai Li is committed to professionalism in teaching and learning in higher education. She has taught various psychology modules at undergraduate and postgraduate level, including Forensic Psychology, Abnormal Psychology, Counselling Psychology, Researching Psychology, Social and Differential Psychology, and Work Psychology (for UK, Singapore, and Hong Kong). Additionally, she has developed online teaching materials for distance learning courses provided by University of Strathclyde, Glasgow, and Open University, UK. Kai Li has also held the position of a course coordinator for the Lothians Equal Access Programme for Schools (LEAPS) Summer School Psychology Programme between 2014 and 2017, where she also taught Personality Psychology. LEAPS is a widening participation programme to raise educational attainment among prospective students from under-represented groups.
Kai Li has a keen interest in advancing her career within the intersection of psychology and the justice system.
Email

This email address is being protected from spambots. You need JavaScript enabled to view it.

Telephone

+60 7 268 6291

Web profile

https://www.linkedin.com/in/kaili-chung/
https://www.researchgate.net/profile/Kai-Li-Chung

Speciality areas

Personality Psychology
Forensic Psychology

Highest qualification and awarding body

PhD in Psychology, Edinburgh Napier University

UoRM programmes taught/supervised

BSc (Hons) Psychology:

PY1DMH Debates in Mental Health
PY3FOR Forensic Psychology
PY3P Project

PhD in Psychology

Research interests

Psychopathology
Aversive personalities
Offending
Forensic interviewing

Current projects

Principles on Effective Interviewing for Investigations
(with Prof Dave Walsh, De Monfort University)

Child Investigative Interviewing Training
(with Dr Ummi Habibah Abd Rani, Polis Diraja Malaysia)

Sexual Offending Against Children
(with Prof Michael Seto, The Royal's Institute of Mental Health Research & Assoc Prof Dr Mohammad Rahim Kamaluddin, Universiti Kebangsaan Malaysia)

Child Suggestibility in Investigative Interviewing
(with Assoc Prof Dr Rachel Pye & PhD student Wong Yi Shan, University of Reading)

Pathogen Disgust
(with Dr Tan Kok Wei, University of Reading)

Dark Tetrad Traits and Eye Movements
(with Dr Shumetha Sidhu, University of Reading)

Recent publications

Chung, K., Chen, X., & Syed Faisal Al-Edros, S. D. H. (2023). Perceived severity of stalking behaviour and blame attributions: The influence of prior relationship, belief in a just world, and Dark Tetrad personality traits. Journal of Aggression, Maltreatment & Trauma, 32(6), 902–917. https://doi.org/10.1080/10926771.2022.2133653

Chung, K., Tay, C., Gan, A., & Tan, C. (2022). Attitudes toward corporal punishment of children: The role of past experience, Dark Tetrad traits, and anger rumination. Journal of Individual Differences, 43(2). 105–113. https://doi.org/10.1027/1614-0001/a000364

Chung, K., & Bull, R. (2021). From interrogation to conversation. The Psychologist. https://thepsychologist.bps.org.uk/interrogation-conversation

Chung, K., & Sheridan, L. (2022). Perceptions of stalking: Examining perceivers' country of origin, perpetrator-target prior relationship, and the mediating effect of victim responsibility. Journal of Interpersonal Violence, 37(21–22), NP19644–NP19663. https://doi.org/10.1177/08862605211042601

Chung, K., Ng, M., & Ding, I. (2021). Investigative interviews with suspects and witnesses: A survey of perceptions and interview practices among Malaysian police. Journal of Police and Criminal Psychology, 37, 248–257. https://doi.org/10.1007/s11896-020-09418-7

Chung, K., Morshidi, I., Yoong, L., & Thian, K. (2019). The role of the dark tetrad and impulsivity in social media addiction: Findings from Malaysia. Personality and Individual Differences, 143, 62–67. https://doi.org/10.1016/j.paid.2019.02.016