VISION
To be a centre of excellence for enabling Digital Inclusion and creating sustainable socio-economic impacts.
MISSION
Developing the right skills and digital capability for the Data Driven Economy.
The Centre for Global Business Enterprise and Cloud Analytics (CGBECA) aims to simplify and make big data analytics accessible at all levels of the economy from basic computer skills to complex modeling of big data driven decision making.
ABOUT US
We are a group of independent and non-partisan researchers sharing interests in solving non-trivial problems particularly those pertaining to big data in global contexts. The Centre strives to share best practice and provide simple solutions by developing innovative models and analytics based on objective research and scientific methods. We work across disciplines and leverage on latest digital technology.
Our main objective is to be a world leading centre of excellence for research on advancing methods and/or models for addressing societal, environmental and economic challenges. Some of our current projects are:
One belt, One Road Initiative: our research revolves around three areas under the Belt Road Initiative (BRI). The first is concerned with supply chain models of BRI with regards to new investments in networks of supply chains and their impact on local economies and communities. Second, we examine the role of technology and data analytics in enabling BRI and gaining supply chain efficiencies. Third, we develop human resource (HR) analytics and models to address talent development from the BRI.
Finance and technology: financial models which optimise capital allocation and/or reduce waste or inefficiencies. We specialise in simplifying complex financial decisions and helping stakeholders to make objective financial decisions in the finance and retail industries. For example, we are working with financial institutions and retailers to integrate new technologies and data analytics in their business model.
Transportation, the means which allow us to travel from one place to various destinations affect our well-being and standards of living in terms of mobility and access to services. Our mobility especially through land transportation can have major economic, social and environmental implications. We model transportation needs along with scheduling constraints, availability of resources and environmental impacts. We examine how mobile technology enhances customer experience and match capacity with passenger demands.
We partner with major institutions and industry leaders to develop relevant and innovative business solutions.
Teck Yong Eng (Director); Sunny Yang and Ioannis Krasonikolakis (Deputy Directors)
Abdolhussein Zameni, Chin Kee Liang, Evelita Estela Celis, Grant Michelson, Ilias Kapareliotis, Janice Lee, Ji Hei Lee, Jireh Seow, Keiichi Nakata, Lin-Chih Wu, Manel Guechtouli, Marcus Leibrecht, Maryam Rezaei, Nafis Alam, Patrick Lecomte, Pisal Zainal, Shelen Ho, Tih Sio-Hong, Ting Kien Hwa, Vahid Biglari, Yingying Huang, Wing Lam, Yoke Yue Kan and Zahra Pourabedin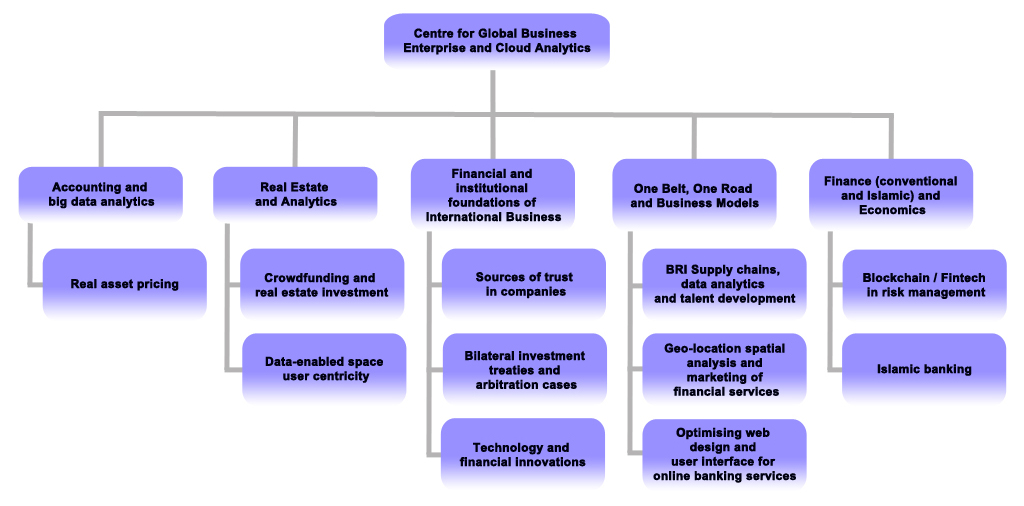 Figure 1: An overview of the centre research areas and current projects
Some examples of our research projects:
Integrating one belt, one road new supply chains
Eng, T.Y. and Yang, S.
The One belt, One road initiative or known as Belt Road Initiative (BRI) by China will transform global supply chain routes and business landscape. This research examines how the development of BRI affect and extend the Chinese supply chains and their implications for different host countries. By modeling the proposed new supply chains from the BRI the study examines potential economic implications. This includes developing an understanding about:
Supply chain networks of BRI and socio-economic impact for local businesses. This involves modeling of new markets, distribution, and supply and demand for products and services.
Technology application across supply chain services in terms of data analytics, digitisation and innovation for BRI.
Human resource implications of BRI especially strategic human resource planning and technology deployment (e.g., artificial intelligence) and talent development to cope with future supply chains and BRI opportunities.
A Bayesian approach to allocating return on Web sales from DRTV campaigns
Eng, T.Y., Yang, S. & Krasonikolakis, I.
This study examines how companies and advertisers can better allocate scarce advertising budget by considering the role of television advertising campaigns in call centers arrivals and web sales performance. The basic premise is to gain synergistic effects on orders (maximum demands) from media spot and channel station selection through DRTV advertising campaigns for a call center and web site sales. Television advertising often generates Internet sales for the advertised brand as well as potential tail of Internet purchases after many days the aired advertisement lapsed. Heterogeneity in advertisements can be influenced by many factors ranging from general prices of goods, promotional discount to targeted advertising campaigns that may vary by hour, interday and weekly. A Bayesian approach is able to capture call centers arrival data as random variables (parameters) in modeling and estimating demand patterns. Modeling arrival data from exposure to a specific DRTV campaign in relation to certain media spot (e.g., short versus long infomecials) and television station would have significant implications for advertising budget decisions. We develop a doubly stochastic Poisson model with demand intensities to examine cross media effects of DRTV advertising campaigns on web site sales in different time intervals on a intra-day and inter-day while accounting for specific media spot and television station. In modeling the sales allocation between television and Internet, we account for origins of a DRTV advertising campaign by either tracking pre-assigned 800 numbers and IP addresses. We specify a prior distribution and its posterior distribution to model and predict the potential synergy between DRTV advertising campaigns and web site sales. The Bayesian analysis provides an alternative modeling approach to examine the effectiveness of advertising channels as well as to forecast sales performance of TV and Internet media for the purpose of scheduling call centers to meet customer demands.
Geo-location spatial analysis, web design and marketing of financial services
Krasonikolakis, I. Eng, T.Y. & Yang, S.
Recent developments in technology-related and marketing phenomena in the presence of large datasets call for new approaches of research inquiry. The expansion of big data in the last decade has opened new horizons and growth in the areas of locational and spatial analytics, and practitioners recently pinpoint the importance and benefits of location analytics for cutting edge decision making. This project will use spatial analytics techniques to understand consumers' behavioural patterns in geographically related phenomena. It will combine machine learning methods and dynamic programming models in order to conduct research in the banking sector with applications related to consumers' issues. In particular, by analysing raw purchase transactions using credit & debit cards of the bank together with demographical information, this research aims to provide an integrated view on consumers' behavioural patterns, and support the bank's geolocation marketing planning for their reward scheme named 'Pay Back'. The results can be used to support and enhance targeted marketing activities for their reward schemes.
Financial technology and innovation
Nafis Alam, Yoke Yue Kan, Pisal Zainal
Research about role of technology in finance, banking and business to assess how financial institutions (FIs) are leveraging technological changes and improving the quality of financial services. This area of research brings together financial industry experts for dialogue and industry collaboration to discuss key issues and identify how to jointly address them. Some of the proposed research areas within the fintech and financial innovation will be:
Understanding the role of Blockchain/ Fintech in Risk management
How the combination of several innovations in different areas of financial services, from payments to investment services, will affect the microstructure of financial markets
What are general perceptions of customers/investors when it comes to role of technology in Finance- Psychological implications
What are the expectations of FIs from future finance graduates and if Universities are ready to deliver it
Role of Roboadvisors and automation in Financial industry
Use of bigdata and analytics in Financial services
Real estate and analytics
Patrick Lecomte, Chin Kee Liang, Janice Lim, Ji Hei Lee, Walter Tan, Ting Kien Hwa
New technologies are revolutionizing the way urban environment and buildings function and interact. Our research focuses on opportunities to develop knowledge and build context specific content in the fields of technology, housing economics, property management, real estate development and investment.
For many years, real estate has been a spectator of technology, but things are changing fast for this tech-laggard sector as disruption is underway. Property is indeed moving at the epicentre of a technology revolution.
Among the topics researchers affiliated to the Centre focus on are:
Smart cities and big data, especially in the context of Asean: how to combine technology and development in fast growing economies?
Housing economics and proptech: how can data analytics make residential markets more efficient?
Blockchain and smart contracting of real estate transactions: how can smart technology be applied in Asean countries to build transparent land registries, and keep track of property records, easements and deeds, thereby fostering property rights?
Property management: maximizing yield in the era of digital and e-commerce. What do new technologies such as video analytics to track traffic in malls mean for developers, mall operators and retailers? In the local context, using analytics to study the consumer behaviours of local shoppers and Singaporean shoppers in Johor Bahru's growing retail scene will enable local shopping complexes to best position their malls and capitalise on their unique advantages.
Crowdfunding and real estate investments: this builds on the centre's pro bono workshop which aims to help its participants identify new entrepreneurial start up opportunities.
Data-enabled space user centricity, which accounts for space utilisation and productivity as well as space user experiences for a range of property types. In addition, the use of space is examined in terms of environmental effects.
Abdul Aziz Buriev, Ginanjar Dewandaru, Mohd-Pisal Zainal & Mansur Masih (2018). Portfolio Diversification Benefits at Different Investment Horizons During the Arab Uprisings: Turkish Perspectives Based on MGARCH–DCC and Wavelet Approaches, Emerging Markets Finance and Trade, 54:14, 3272-3293, DOI: 10.1080/1540496X.2017.1362555
Krasonikolakis, I., Vrechopoulos, A., Pouloudi, A., & Dimitriadis, S. (2018). Store layout effects on consumer behavior in 3D online stores. European Journal of Marketing. DOI: 10.1108/EJM-03-2015-0183
Lecomte, P. New boundaries: conceptual framework for the analysis of commercial real estate in smart cities at the European Real Estate Society 25th annual conference which took place at Reading, United Kingdom from June 27-30, 2018.
Tasavori, M. Zaefarian, R. Demirbag, M & Eng, T.Y. 2018. International performance of emerging economy family firms: Role of participative governance and information acquisition capability. AIB Minneapolis USA conference proceedings.
Kan Y.Y. , Leibrecht, M. (2018) Granger-cause of the Ringgit-US Dollar exchange rate after 2005. Working paper.
Kan, Y.Y. (2018) Capital market offenses in Malaysia. Qualitative Research in Financial Markets, ISSN: 1755-4179, Volume 10, Issue 2. pp.171-188. Emerald Publishing.
CGBECA
Topic
Venue and date
Prof. Teck Y. Eng
Exploring the future of coding and big data
2018 Future Talent Forum IBFIM Sasana Kijang Bank Negara Malaysia.
2 October 2018
Global Islamic Finance Forum https://www.giff2018.com/
Prof. Teck Y. Eng
Marketing Analytics Workshop
Big data week Asia
2-8 October 2018 Kuala Lumpur Malaysia
http://bigdataweekasia.my/
Prof. Teck Y. Eng
Belt Road Initiative and supply chain analytics
North South University, Dhaka Bangladesh.
14-16 October 2018
http://www.northsouth.edu/
Prof. Teck Y. Eng
Big data & analytics: Enabling real-time decision making in your business
Accounting and Finance Show Asia 2018 Singapore.
17 October 2018
https://www.terrapinn.com/template/live/go/9861/20055
Prof. Teck Y. Eng
Developing digital capability for innovation
Diving into the Deep Digital Ocean – Quantity Surveying International Convention 2018.
21-23 October 2018, Sime Darby Convention Centre Kuala Lumpur Malaysia
https://www.bqsm.gov.my/index.php/en/
Dr Nafis Alam
Industry 4.0: The Scope and Its Revolution in Higher Education
2018 ASEAN QUALITY ASSURANCE NETWORK (AQAN) SEMINAR
27 SEPTEMBER 2018, PULAU PINANG. Organised by FAA and MQA
Dr Nafis Alam
ESG reporting in capital markets?
2018 Asia Sustainability Reporting Summit, 2-3 October 2018 in Singapore. www.csrworks.com
Dr Nafis Alam
Islamic Finance and Business: Capital, Commerce, and Careers
Harvard University Islamic Finance Conference, October 26-27, 2018 Cambridge, Massachusetts. USA.
Digital Capability Programme
In response to positive demands from our recent 'Big data Analytics Workshop', CGBECA will be introducing our new Digital Capability Programme mainly for the Southeast Asia region to train current and future leaders to secure the right digital skills ranging from coding, data analytics to data-driven decision making.
Bespoke and customised big data analytics training 2019
The Centre has a range of expertise in big data analytics. We appreciate that companies prefer to learn and apply specific big data analytics skills to their business and industry context. We are able to tailor and custom build training programme to meet your business needs. For example, we received feedback from participants at our recent summer school on big data analytics that they would like to focus on certain aspects of building their digital capability and big data infrastructure. Our focus is on business solutions through evidence based impacts on return-on-investment and efficiency measurement. Our international team has expertise on setting up business processes and building data analytics skills to take advantage of digitisation, basic data analytics skills and data driven decision making. We have been successful working with major organisations based in the UK and China. We are able to host interested organisations at the University with our state-of-the-art technology especially for training related to coding, data management and statistical programming. We cater to all levels of data analytics skillset from basic to advanced modeling. We are able to work with relevant technology vendors to provide product-related training. The following are examples of dedicated bespoke workshop for your organisation: technology and data driven processes, data collection and management, data analytics techniques, data security, marketing analytics, fintech and business analytics, smart buildings and analytics, coding and statistical programming, and advanced visualisation techniques. Please discuss your business needs and contact us for no obligation consultation, This email address is being protected from spambots. You need JavaScript enabled to view it.

Data Driven Strategy for senior managers and executives (August 9-10, 2019)

This is a C-Suite workshop intended for senior managers and executives. A two-day programme aims to give insight into:
Data analytic decision making – one common misconception about data analytics strategy is that data analysis tasks reside within one function such as market intelligence or information system when data analytic decision making is an organisation wide process. It harnesses computing power and technology to optimize critical business processes through data analytics.
Data analytic thinking – this requires a strategic mindset with industry experience and knowledge in that data analysis is not restricted to mundane tasks of number crunching. Data analytic thinking is based on fundamentals of data science emphasizing value-added business solutions linked to business strategy.
Data analytic techniques – senior managers and executives make crucial business decisions but they are often detached from technical knowledge of data analytic techniques. Senior managers with an understanding of basic tools and analytical techniques will be in a better position to advise, develop and implement relevant analytic solutions based on their business requirements.
Data driven strategy – as data become increasingly important for decision making, IT infrastructure and data are part of an organisation's corporate strategy. Big data and analytics are considered as strategic assets and investment, where senior managers integrate data driven business processes to business units and strategy especially data driven competitive advantage.
For more information about this senior executive workshop, please email This email address is being protected from spambots. You need JavaScript enabled to view it.

CGBECA Community Engagement
CGBECA is looking to work and partner with senior leaders from the private, public and charity sectors in every part of the country – mainly to achieve our goal of widening digital participation and making the most of the digital economy. For further information, please email: This email address is being protected from spambots. You need JavaScript enabled to view it.
CGBECA work with local libraries, not-for-profit think tanks and government agencies to address digital exclusion. We are continuing our recent success in the Free Business Skills Workshop, which concluded June 2018 (see recent events). In collaboration with local libraries, we will be organising free digital entrepreneurship and digital marketing sessions. We will run targeted coding and computer skills boot camps at remote rural areas in Southeast Asia.
We will run our second Free Business Skills Workshop from January 2019. The workshop is for school leavers who have been unemployed or had not been successful in securing employment. This pro bono workshop is intended to help unemployed youths in Malaysia to plan their career and/or learn new business skills. The workshop aims to impart the following knowledge and skills:
Organization context – this session introduces how an organization relates to its environment and in turn how it influences the environment. It examines how the interface of internal operations and managerial decisions affects business performance and an organization's environment.
People and organization – an organization exists because of people in terms of beliefs, attitude, activities, culture and direction. Such interwoven nature of business organization requires leadership and control.
Strategy – planning and setting objectives are in part influenced by an organization's strategy and vision. This session examines strategy development and how strategy relates to core competencies.
Financial literacy – the long-term survival of organization requires managers to understand allocation of financial resources, and account for financial returns and costs. It also relates to the means in which an organization rewards its stakeholders such as employees and shareholders.
Marketing – it is not about selling or advertising but rather a systematic approach to developing customer relationships and retaining customers. This entails matching customer needs with resources and offerings of the organization.
Communications – the extent to which an organization influences its stakeholders depends on the ability to communicate effectively. It examines a wide range of communication channels and cues including effective presentation and report writing.
The workshop is divided into the above topics for six separate days and once a month. There are no pre-requisites apart from enthusiasm and desire to succeed. Each session begins with basic concepts and practical implications. The workshop is organized around real-life business activities and/or case studies with hands-on opportunity through practical exercises, application of concepts and simulation of business scenarios.
Places for this workshop will be limited to 30 participants. To reserve your place on first come first serve basis, please ring +60(7)2686241. At the end of this course, participants will receive a certificate for completion of the workshop.
Instructors: Teck Y. Eng, Chin Kee Liang, Jerome Jayamana and Vahid Biglari
Postdoctoral And Visiting Fellow Opportunities
We welcome application from recent PhD graduates, young career researchers and established chairs to apply for visiting position and spend time at CGBECA Malaysia. Selected scholars will have expertise in relevant digital and data analytics areas to collaborate or work with CGBECA members. While we are unable to fund your visit and stay, we will provide desk space / office and opportunity to share and exchange knowledge with CGBECA members. Interested applicants please email This email address is being protected from spambots. You need JavaScript enabled to view it.
The centre has two PhD scholarships from 2018. The PhD first scholarship aims to attract students from physical science, mathematics, statistics and econometrics backgrounds. The research topic for this scholarship revolves around the fields of marketing science, operations research, interface between operations and finance, and economics and marketing. Our focus is on solving real-life business problems using advanced scientific methods to analyse big data. The supervisory team for this scholarship depends on the topic but include Teck Eng and Sunny Yang / Ioannis Krasonikolakis.
The second PhD scholarship concerned with the significance of grocery store locations and their implications for exploiting and exploring network opportunities in the marketplace.

The success of grocery retailers have often been linked to strategic choice of store location and store format corresponding to market opportunities in the chosen location. Prior research on the success of grocery retailers have mainly focused on the influence of market structure and competition on dominant positions.

However, grocery retailers carry a wide assortment of products ranging from fast moving consumer goods, clothing to financial services.

Drawing on the strategic networks literature, it can be argued that the structural design of network positions influence the extent of network opportunities available for product innovations. Specifically, a central and dense network position may favour affiliated benefits within the retailers' network with product innovation through exploitation.
In contrast, multiple ties (structural holes) support non-redundant information and knowledge that the retailer is more likely to increase innovativeness through exploration.
To carry out this project, a unique data set that includes store locations and network positions will be assembled. The data will be used to estimate the market structure model (extend to store locations to network positions) by using spatial analysis. Prior studies have estimated the store-level revenue model such as a two-stage estimation procedure similar to Mazzeo's (2002) approach building on the work of Heckman (1979). The data analysis will use statistical programming such R, Python and S. The supervisory team includes Professor Teck Eng and Dr Ioannis Krasonikolakis
Please email This email address is being protected from spambots. You need JavaScript enabled to view it. for further details.
Last updated 9 September 2018 (for latest news follow us on Twitter @cgbeca1)
FinTech and Business Analytics summer programme for University students from Indonesia (4-5 Sept 2018). We are hosting students Surabaya for a two-day exposure and immersion to financial technology, digital marketing, smart cities and business analytics.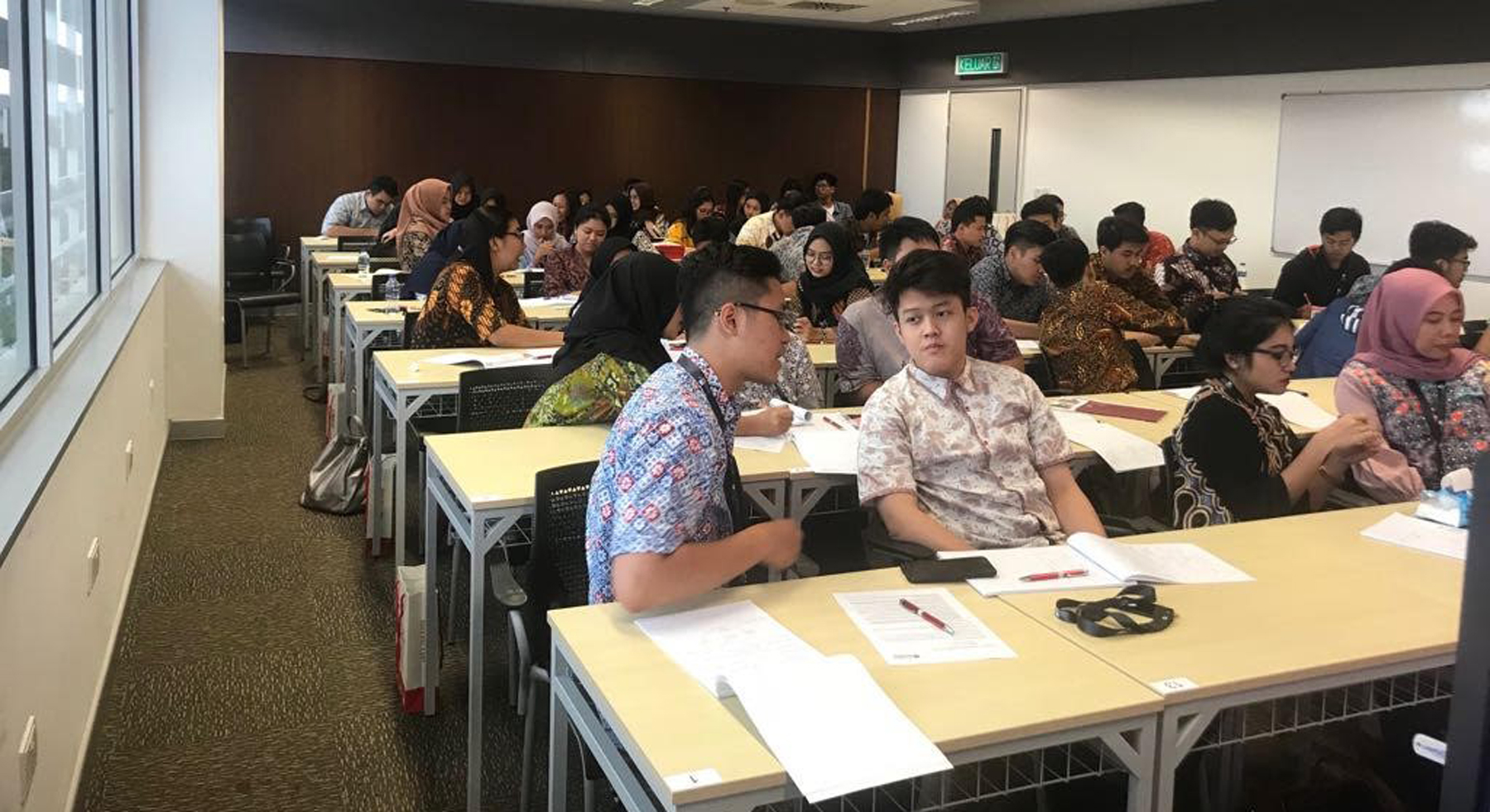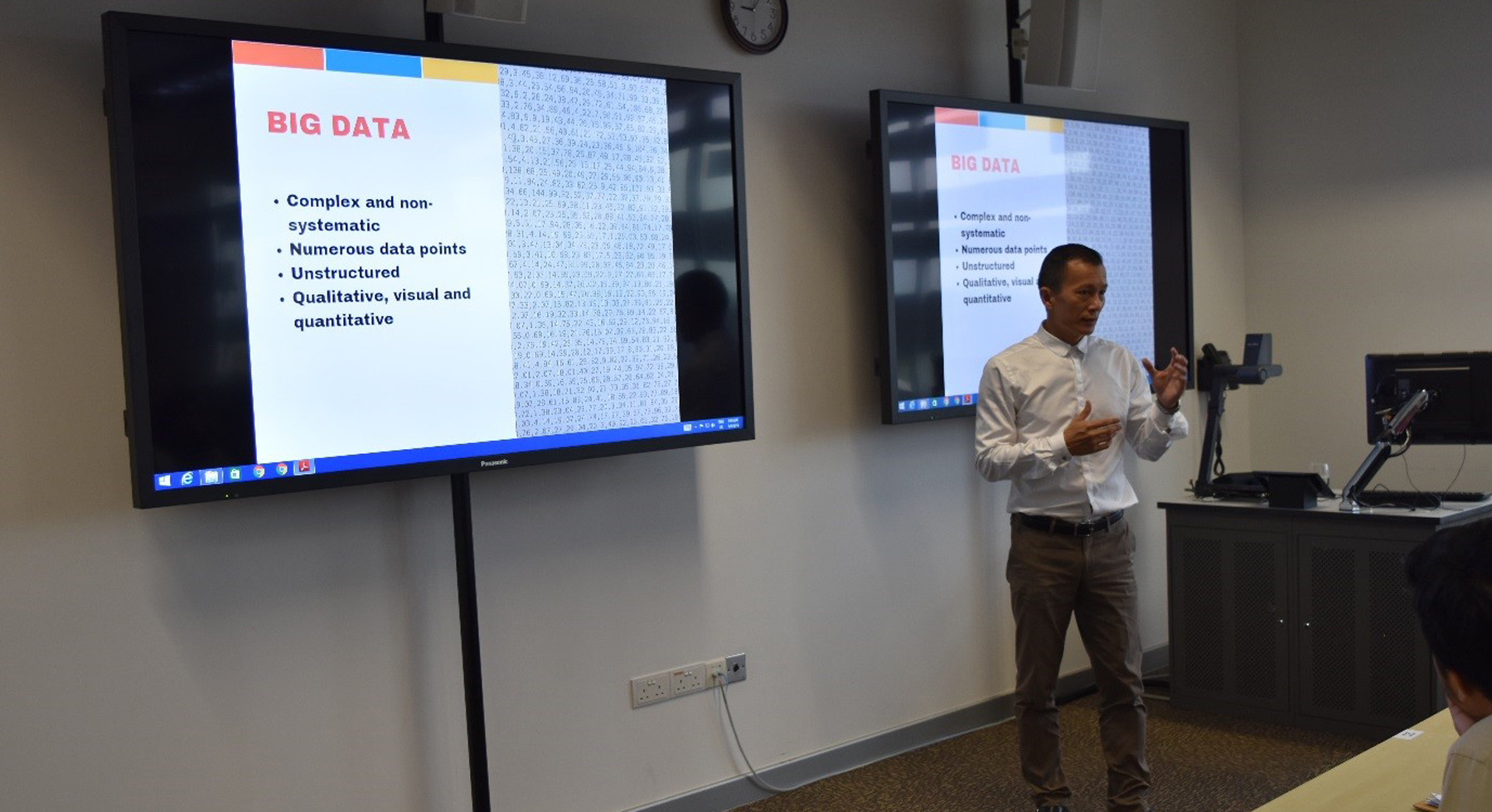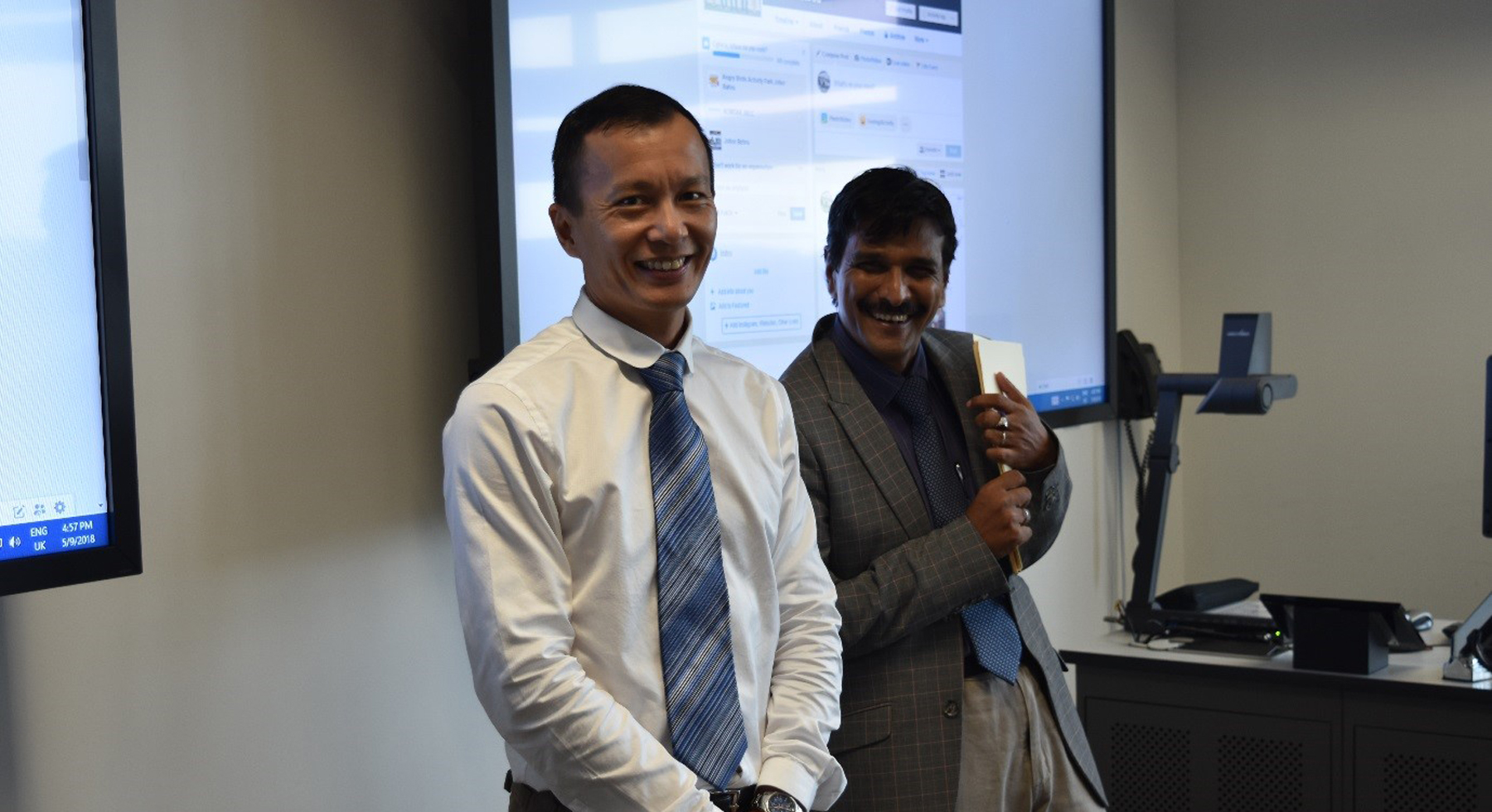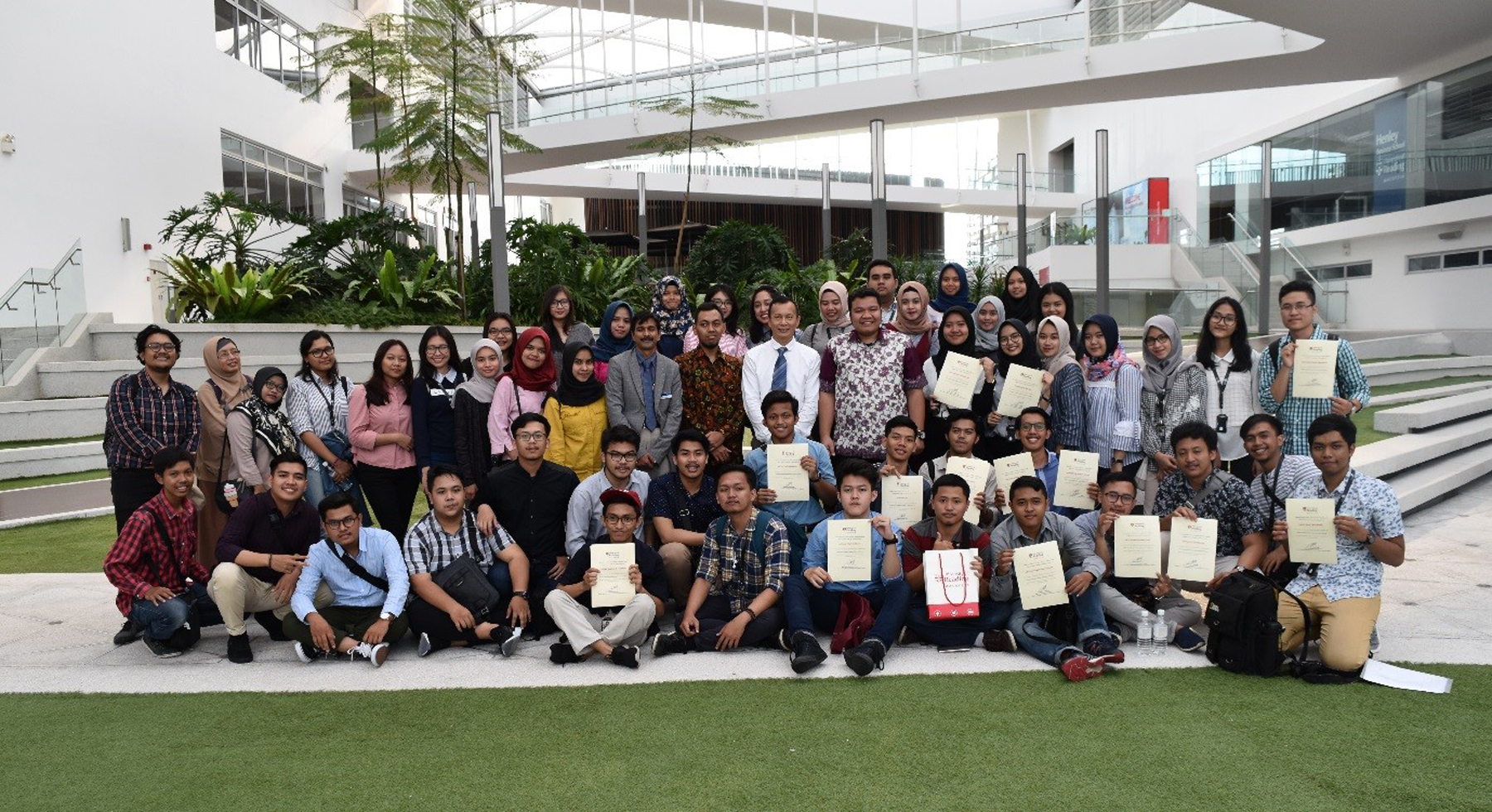 ---
CGBECA invited talk by Dr Nafis Alam
Dr Nafis Alam invited to a conference hosted by the Faculty of Economics and Business, University Gadjah Mada, Yogyakarta, Indonesia as a plenary speaker for the Third Gadjah Mada International conference on Islamic Accounting and Finance. The conference was officiated by Dr Sugeng, Deputy Governor, Bank Indonesia (Central bank of Indonesia). The conference was attended by delegates from Indonesia, Malaysia, Thailand, the UK amongst others. He talked about Fintech and the future of Islamic finance where I spoke about the opportunities and challenges for the Islamic finance industry in the era of Fintech development. 31 Aug – 1 Sept 2018.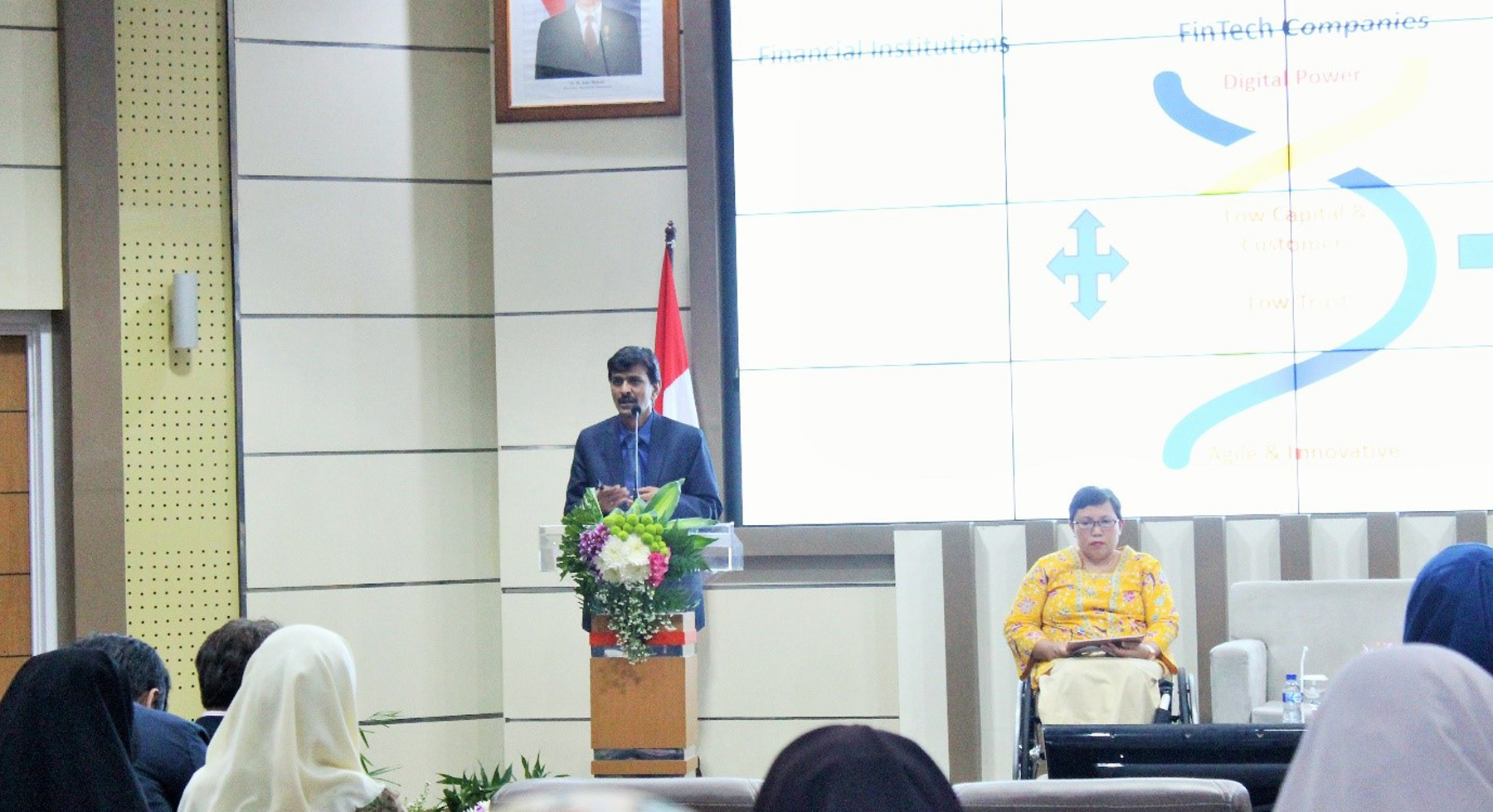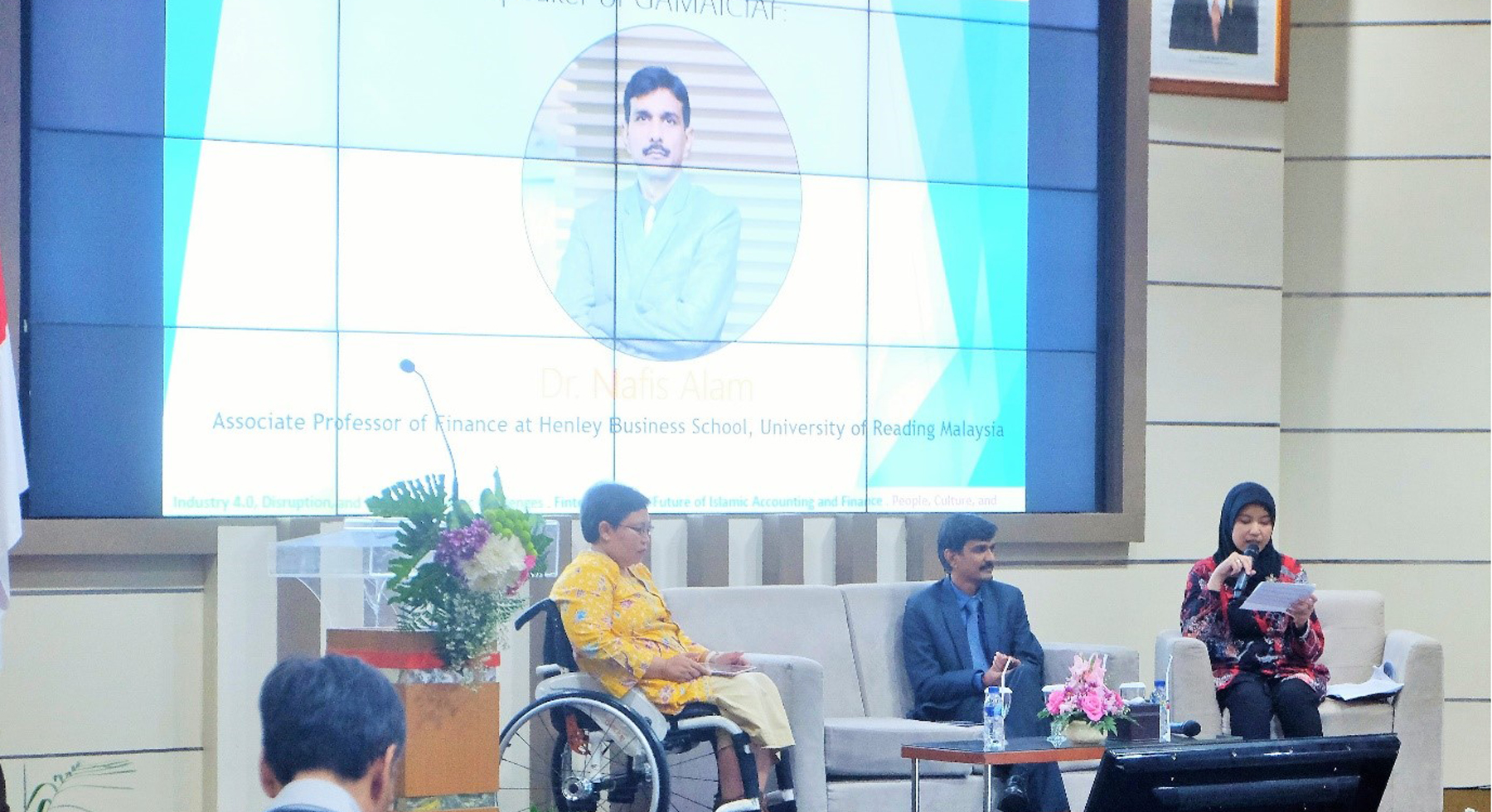 ---
CGBECA at the Annual Gulf Research Meeting (GRM)
Associate Professor Dr Nafis Alam of Henley Business School, at the University of Reading Malaysia was invited as a Workshop Director to conduct a specialised workshop on Fintech, Digital Currency and the Future of Islamic Finance at the annual Gulf Research Meeting (GRM) which is being held at the University of Cambridge from July 31 - August 2, 2018.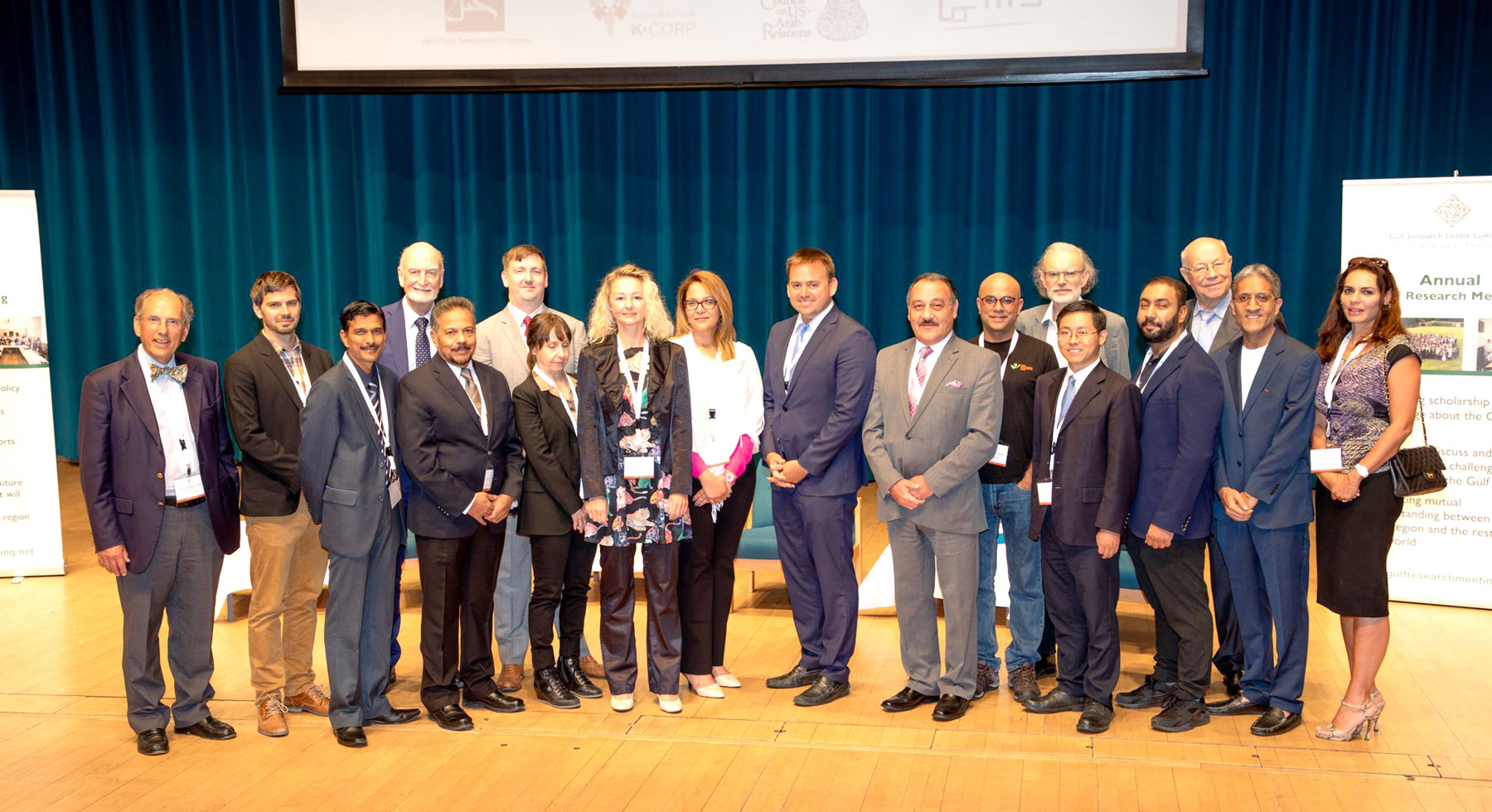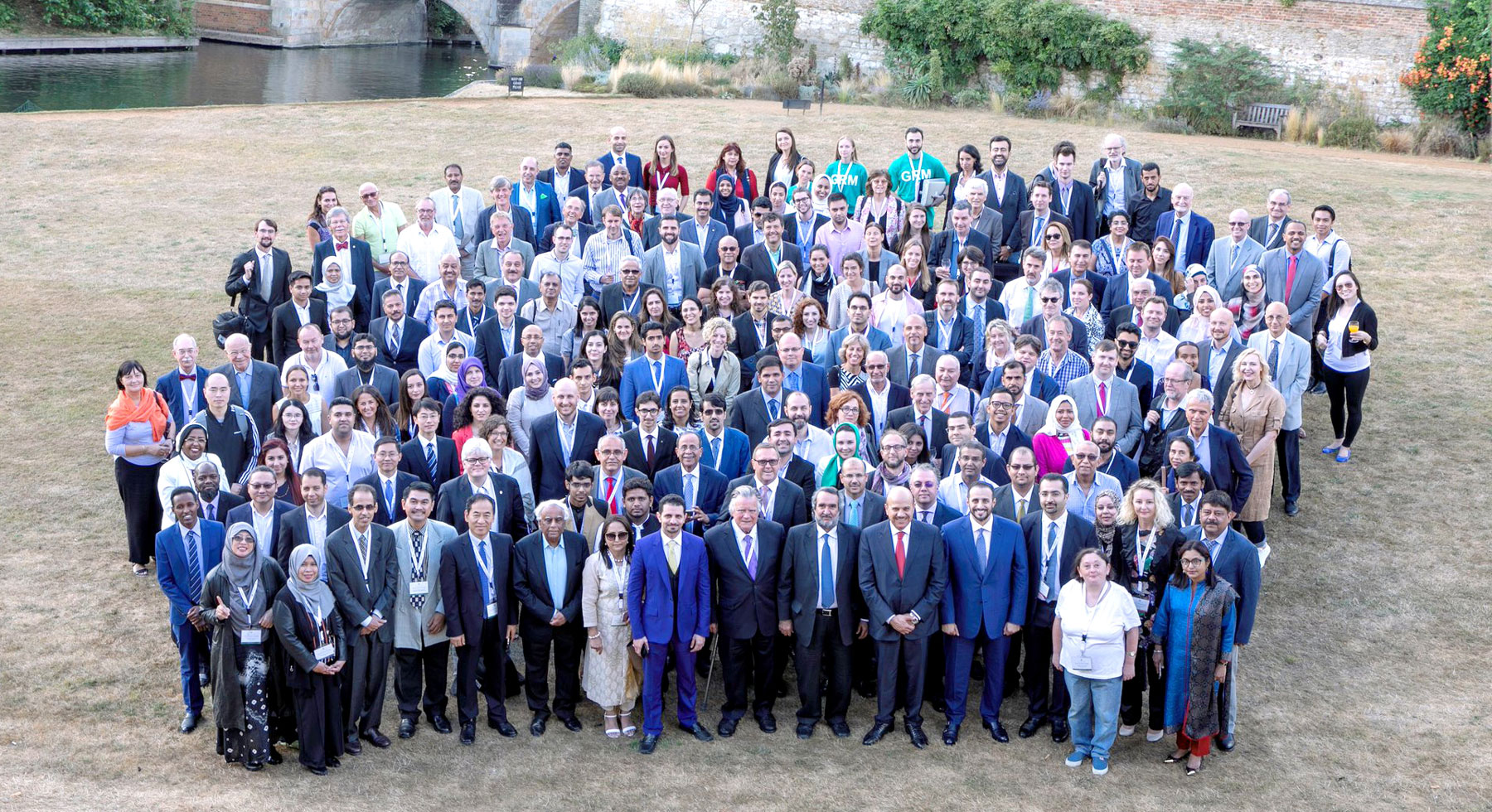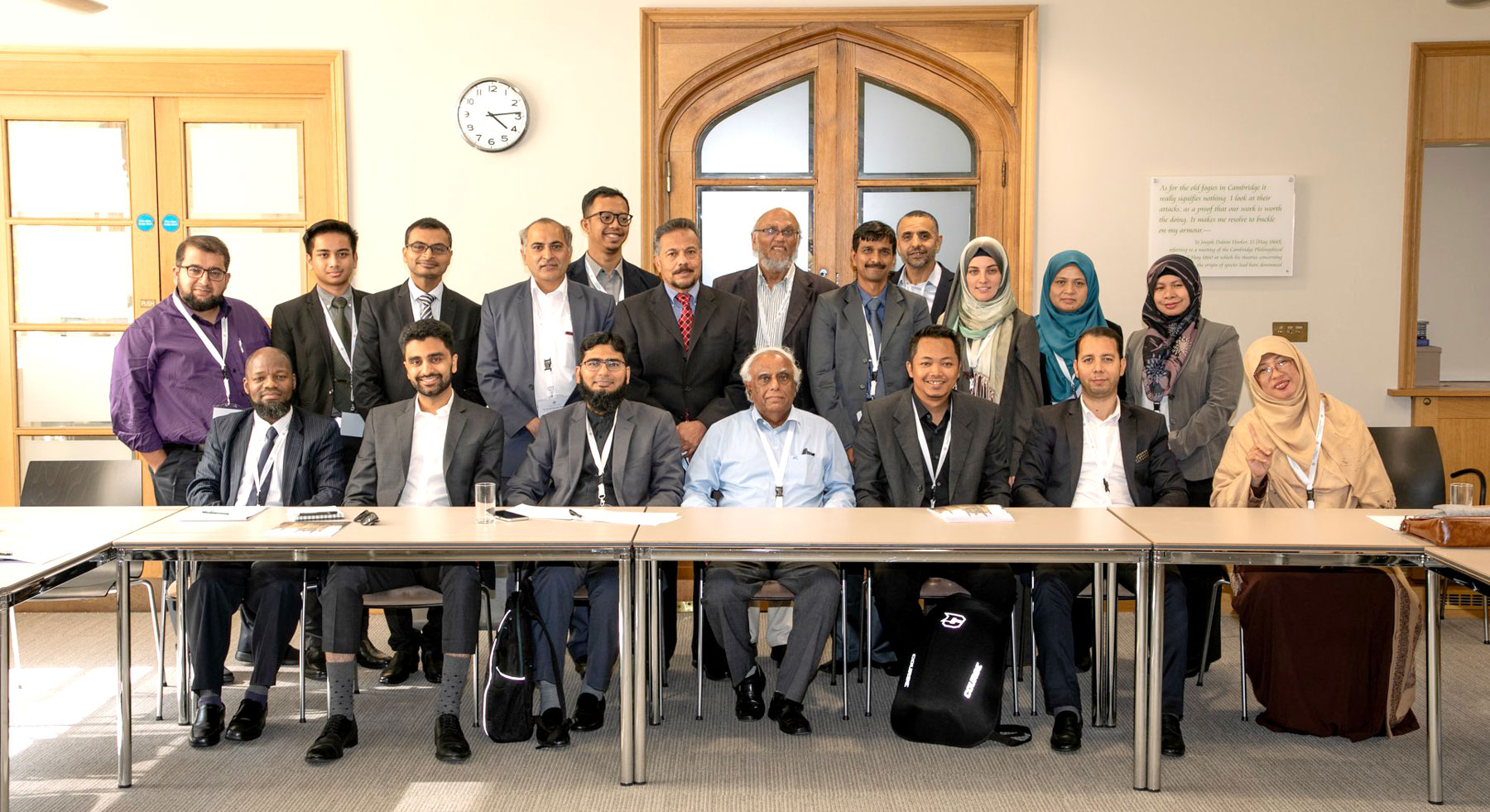 ---
CGBECA Summer School: Big Data Analytics @ Henley Business School, University of Reading Malaysia.
CGBECA 1-3 August 2018 (TY Eng, S. Yang, LC Wu, YY Huang)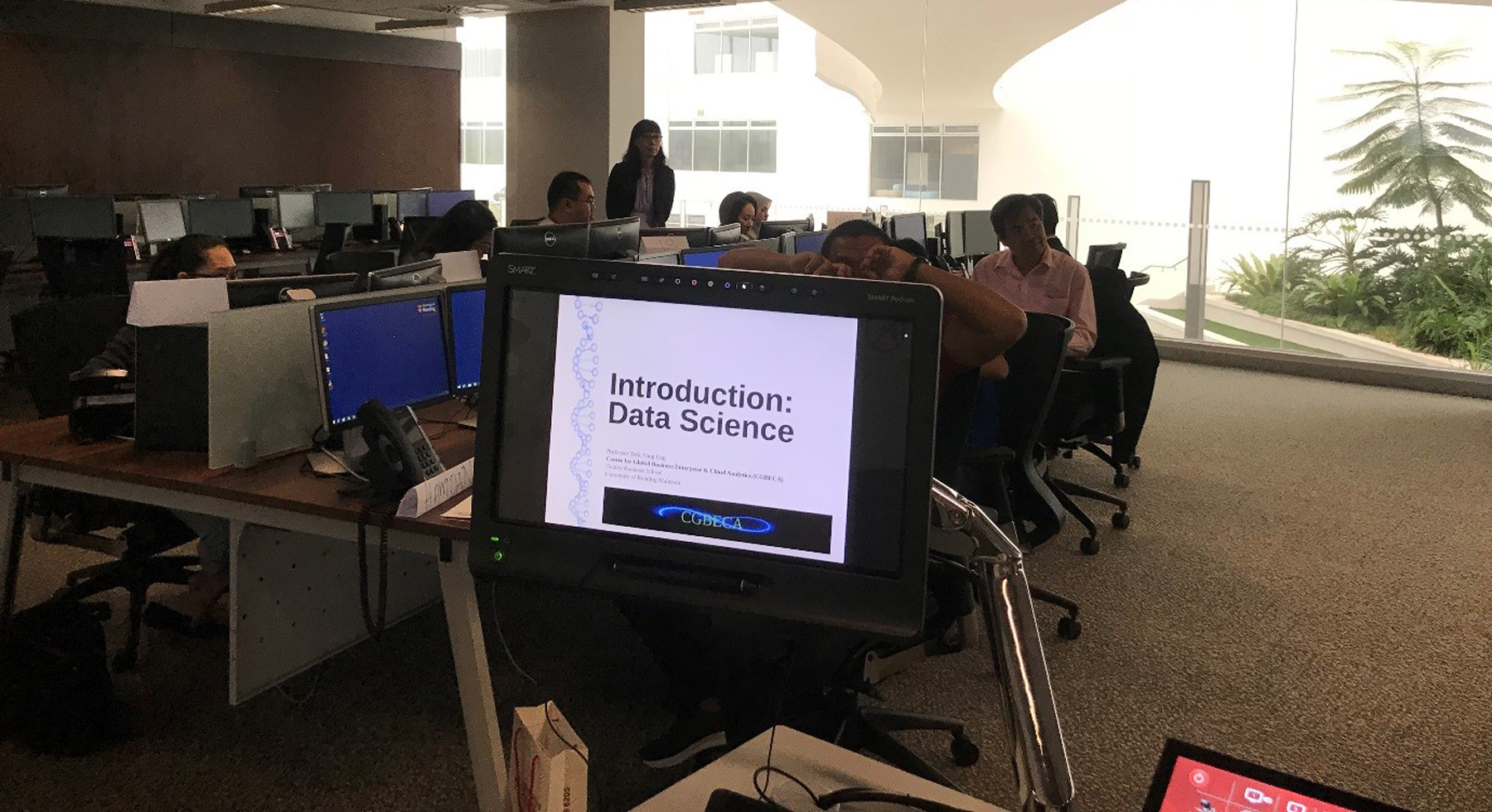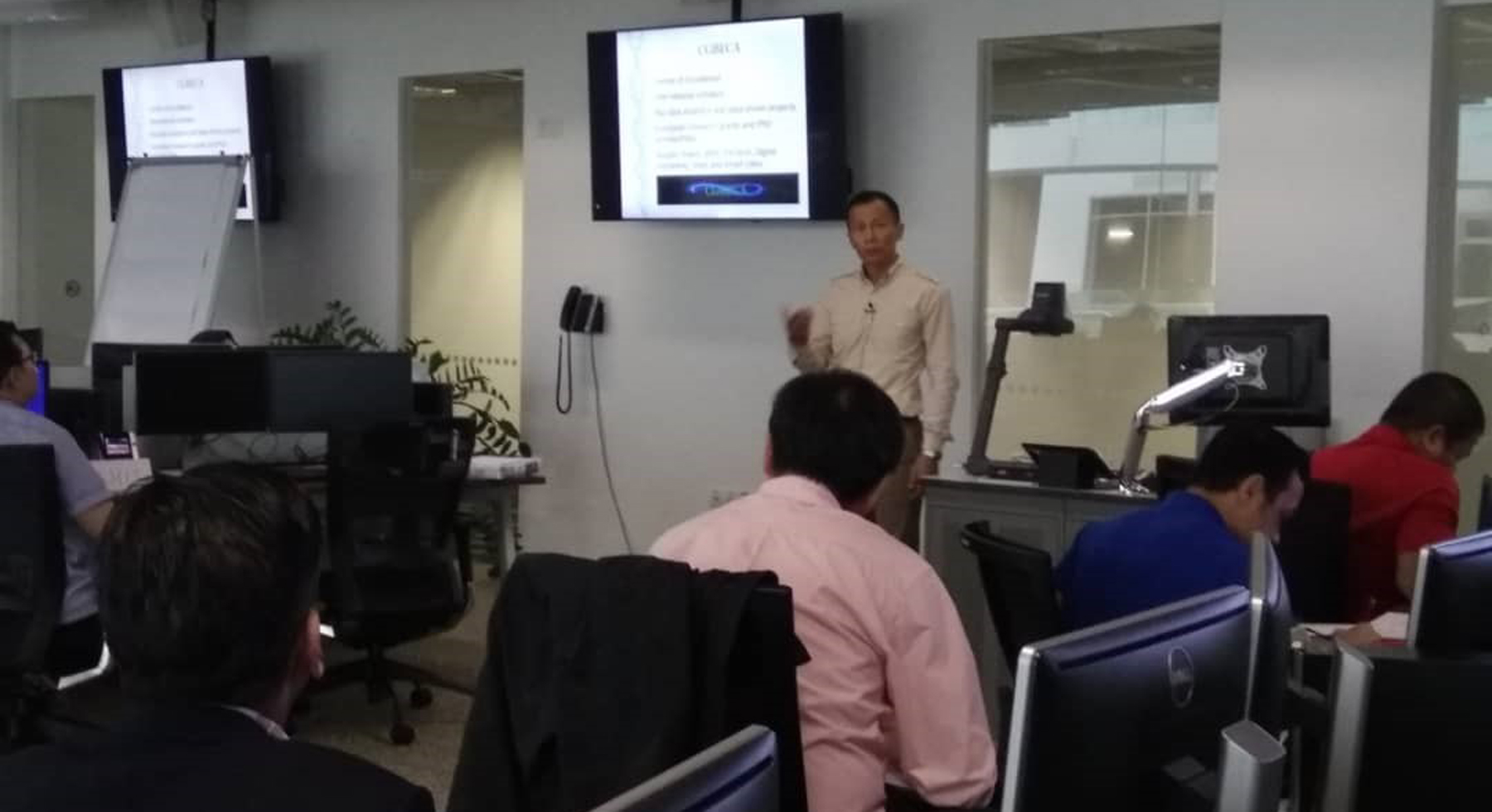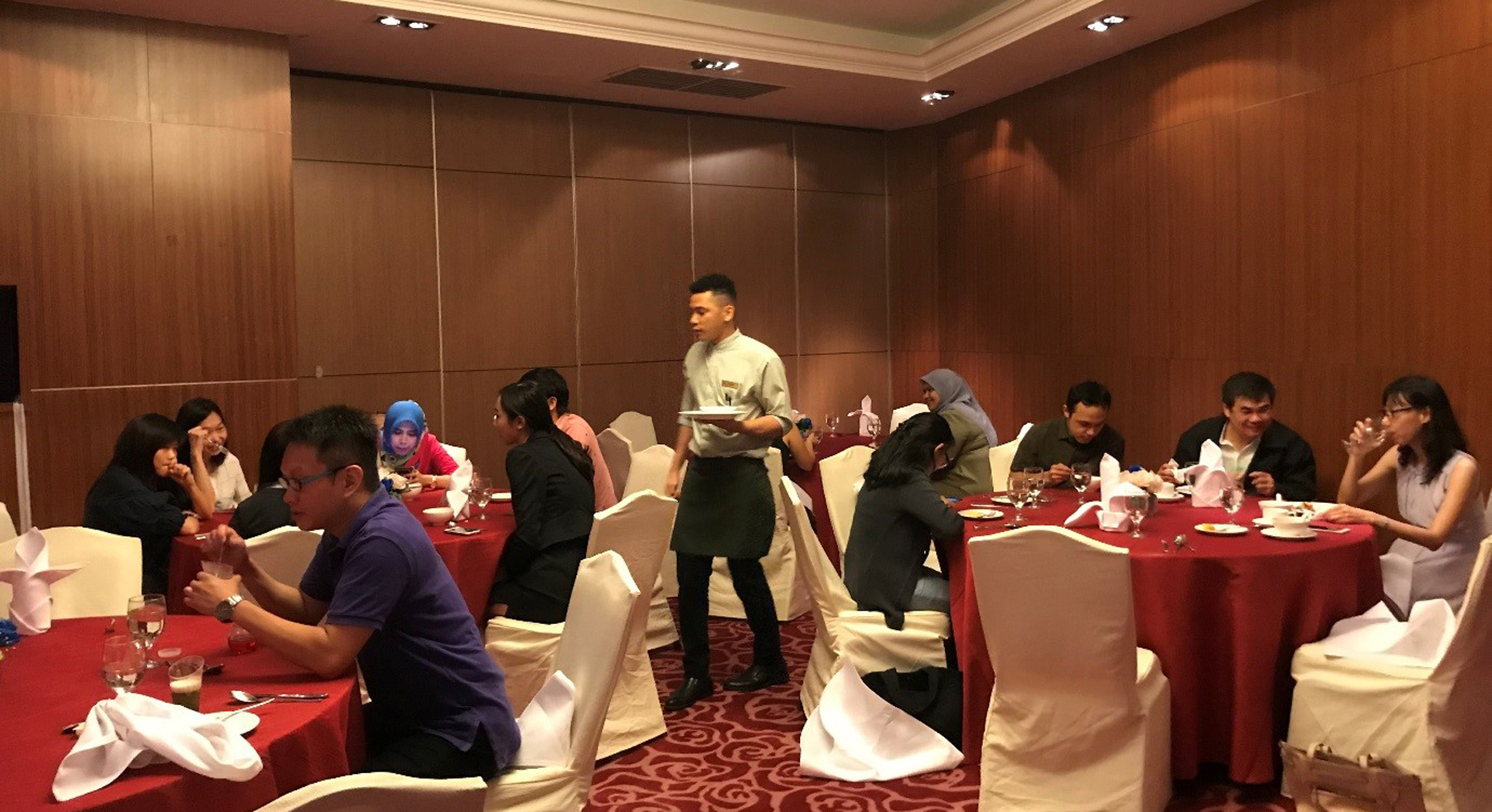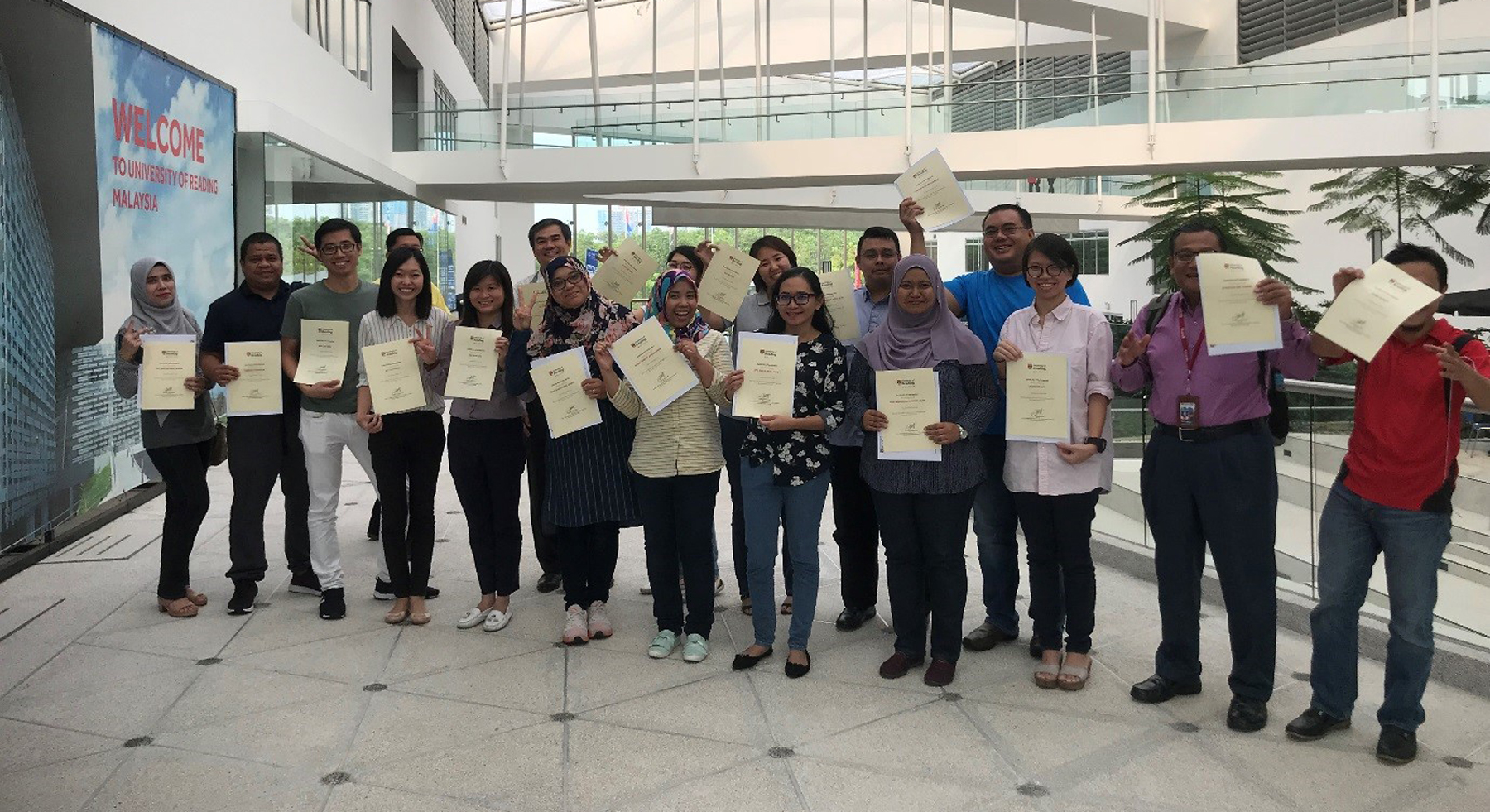 ---
Iskandar Learning Festival 2018 @ Henley Business School, University of Reading Malaysia.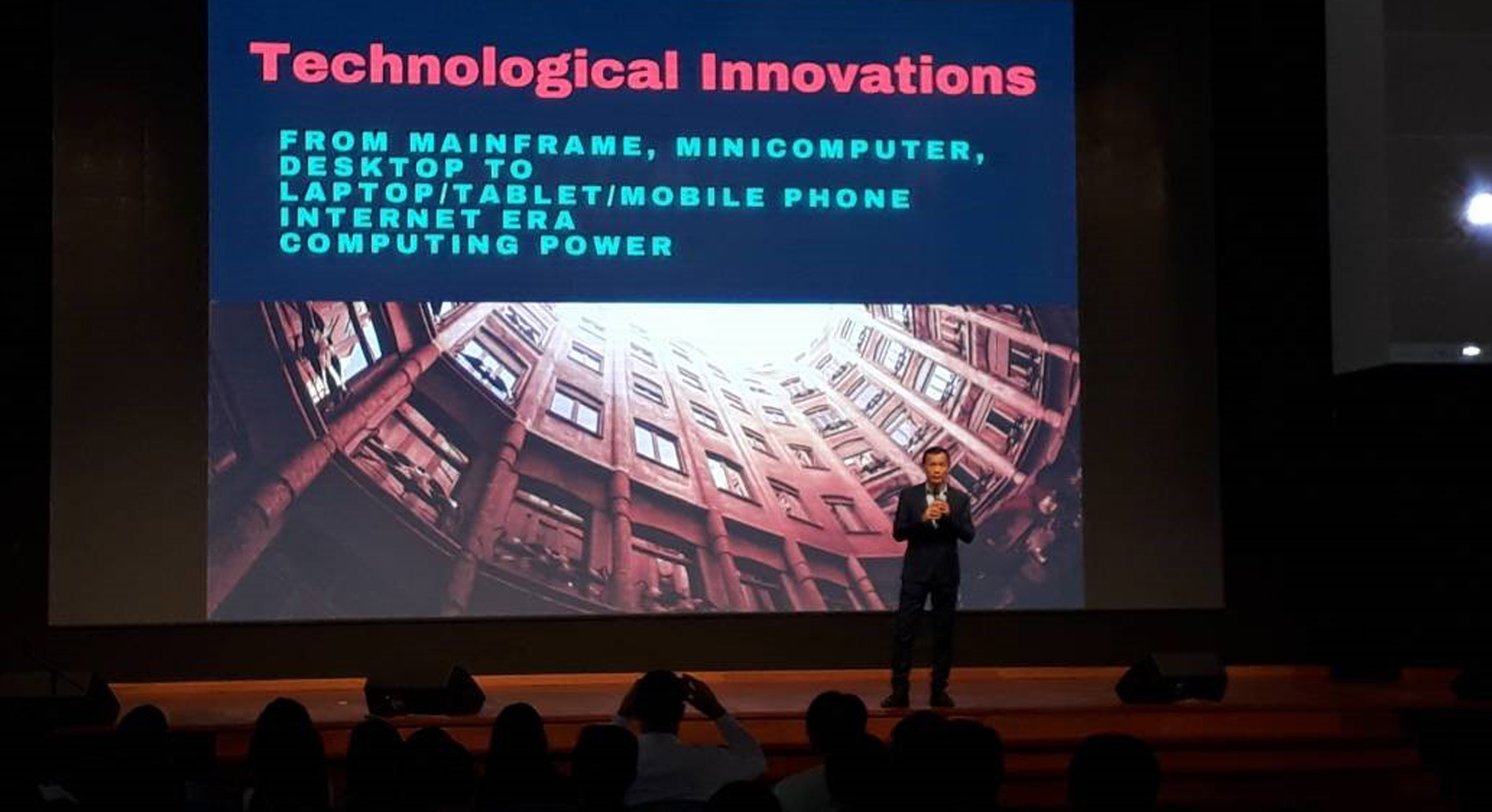 CGBECA 2 August 2018 (SH Tih) Digital marketing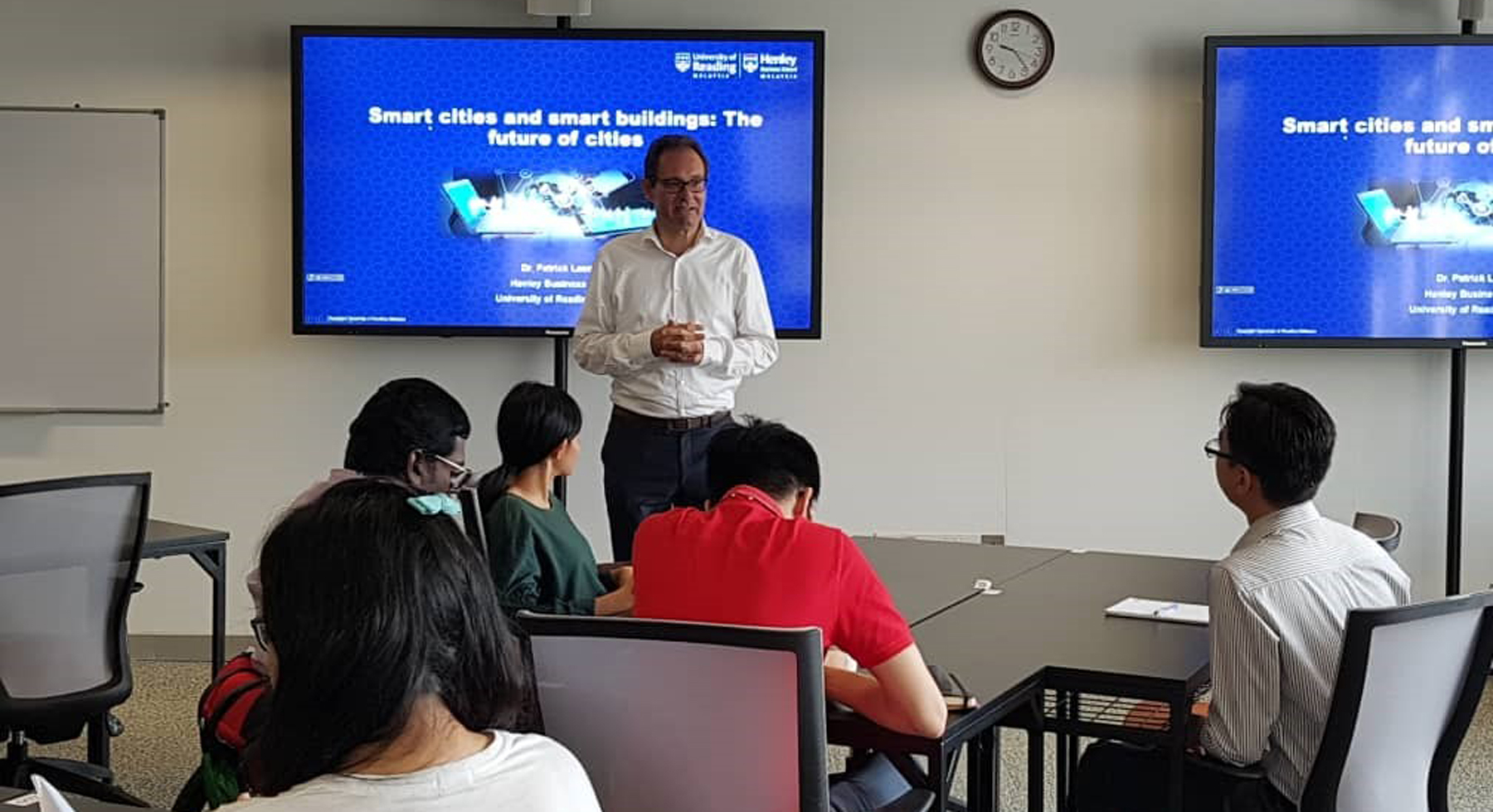 CGBECA 3 August 2018 (SH Tih) Smart cities and smart buildings: The future of cities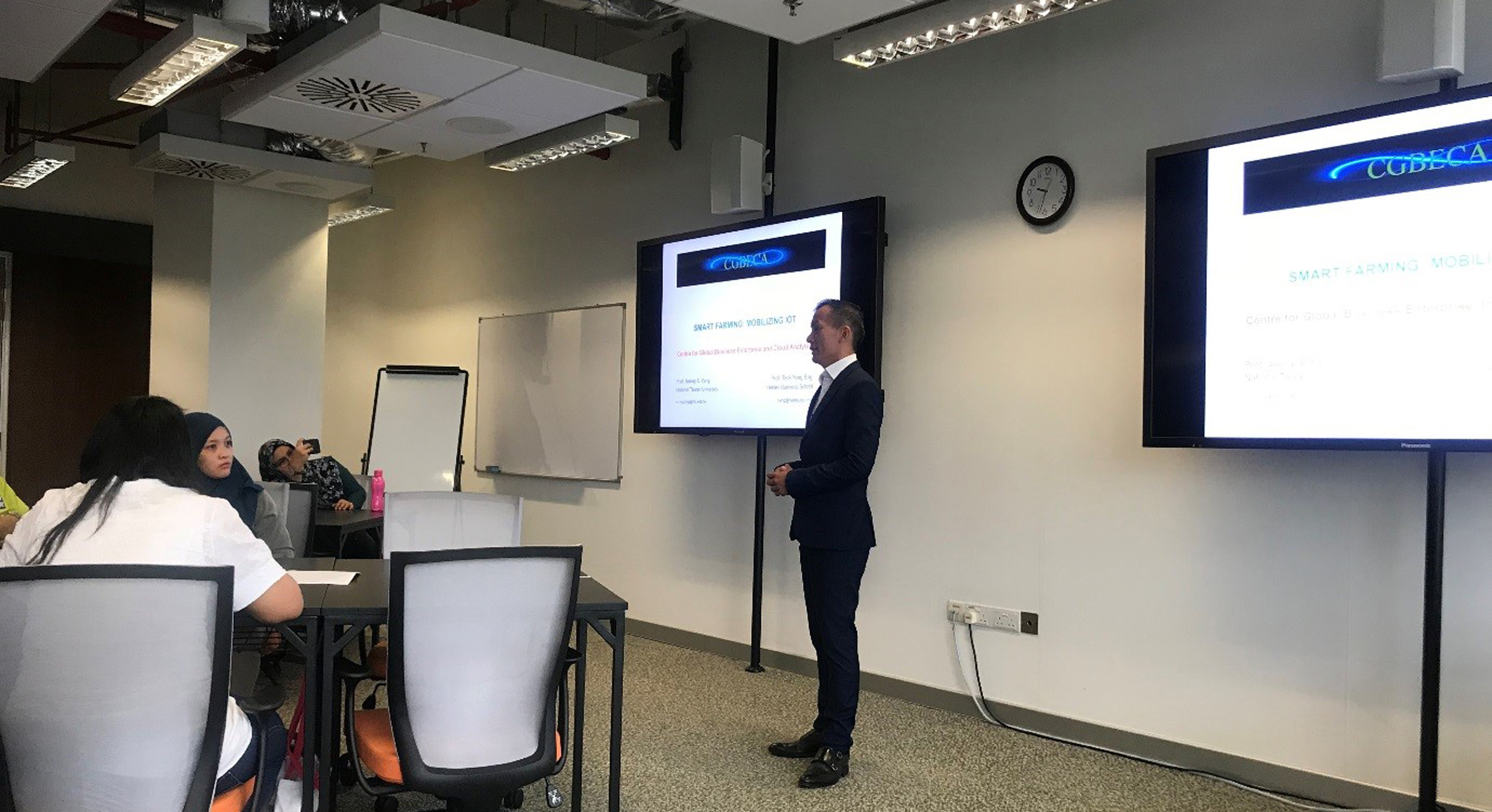 CGBECA 4 August 2018 (S Yang, TY Eng) Mobilising IoT in Smart Farming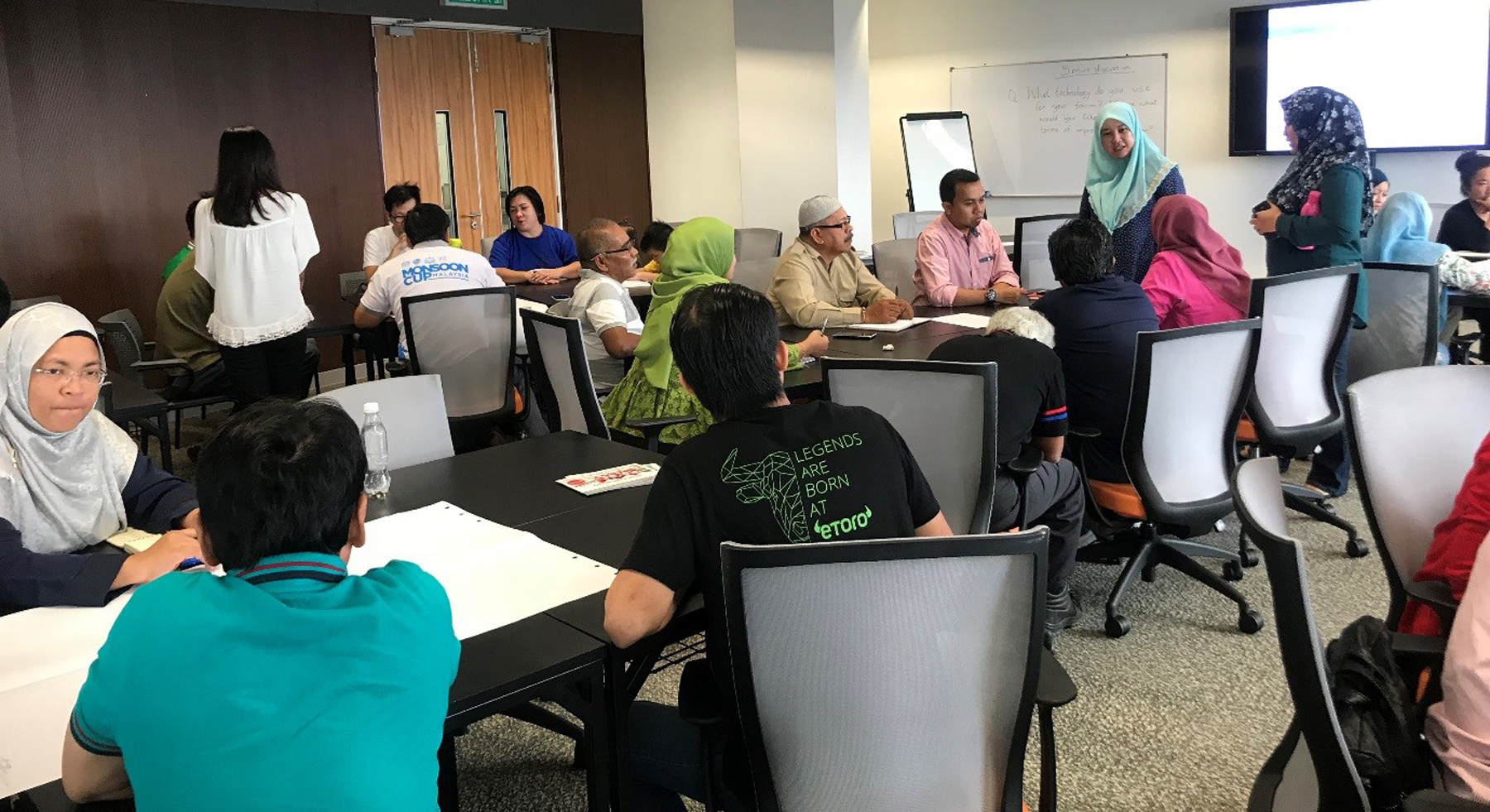 ---
Public lecture on Smart Farming: Lessons from Taiwan PRC @ Sutera Mall Johor
CGBECA 4 August 2018 (S Yang)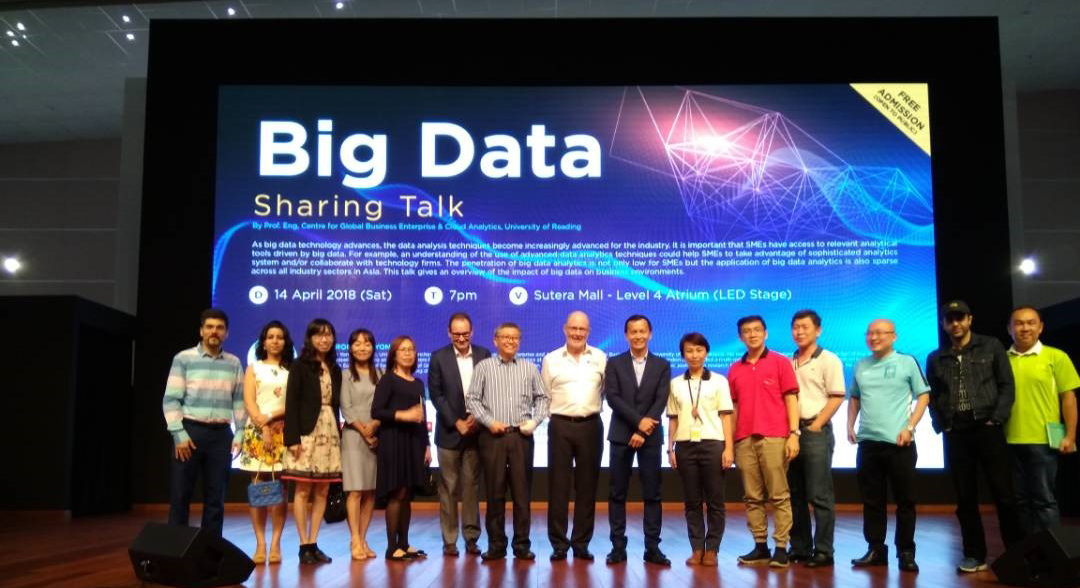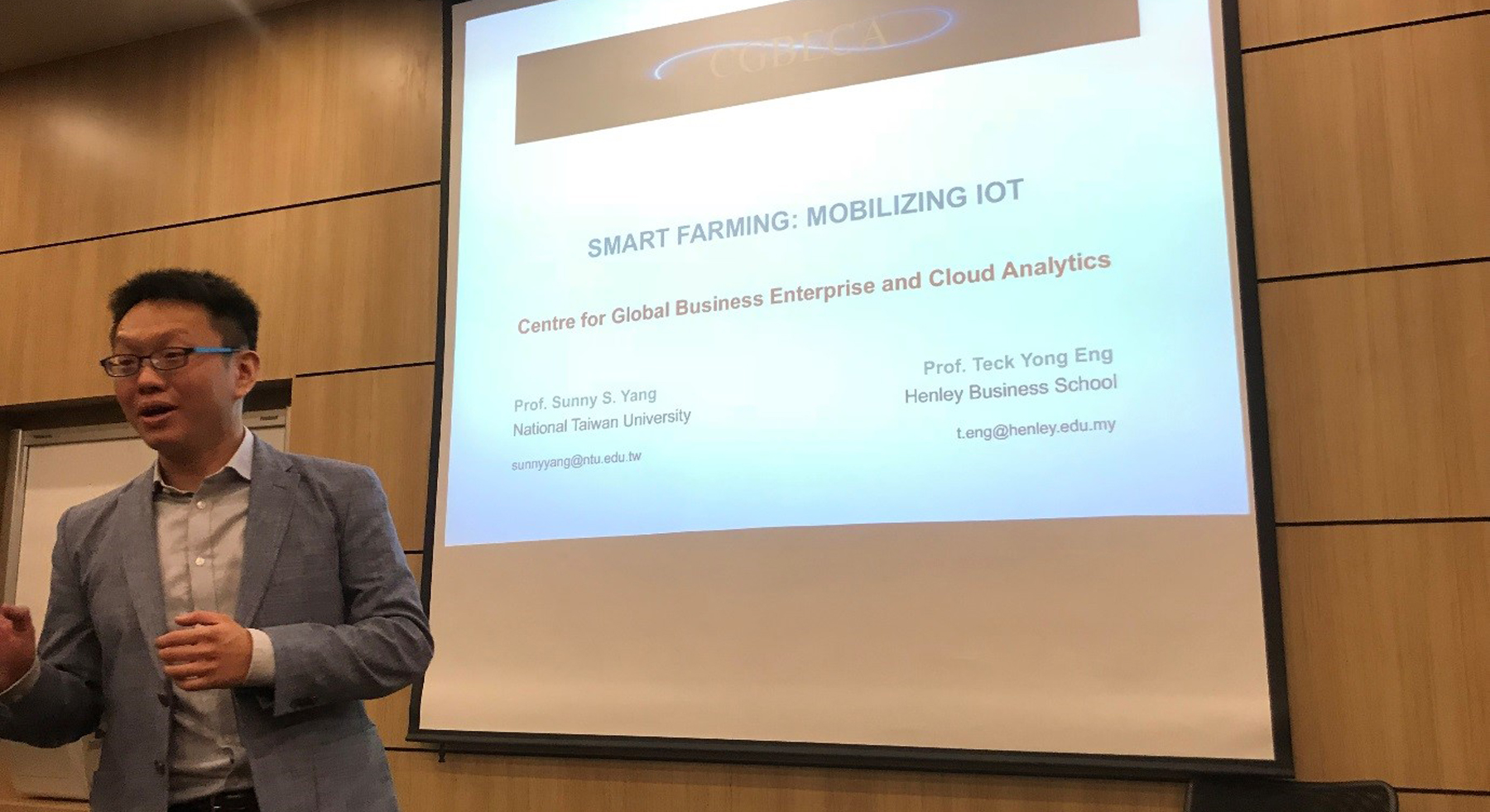 ---
REHDA SAM TECH @ WISMA REHDA KUALA LUMPUR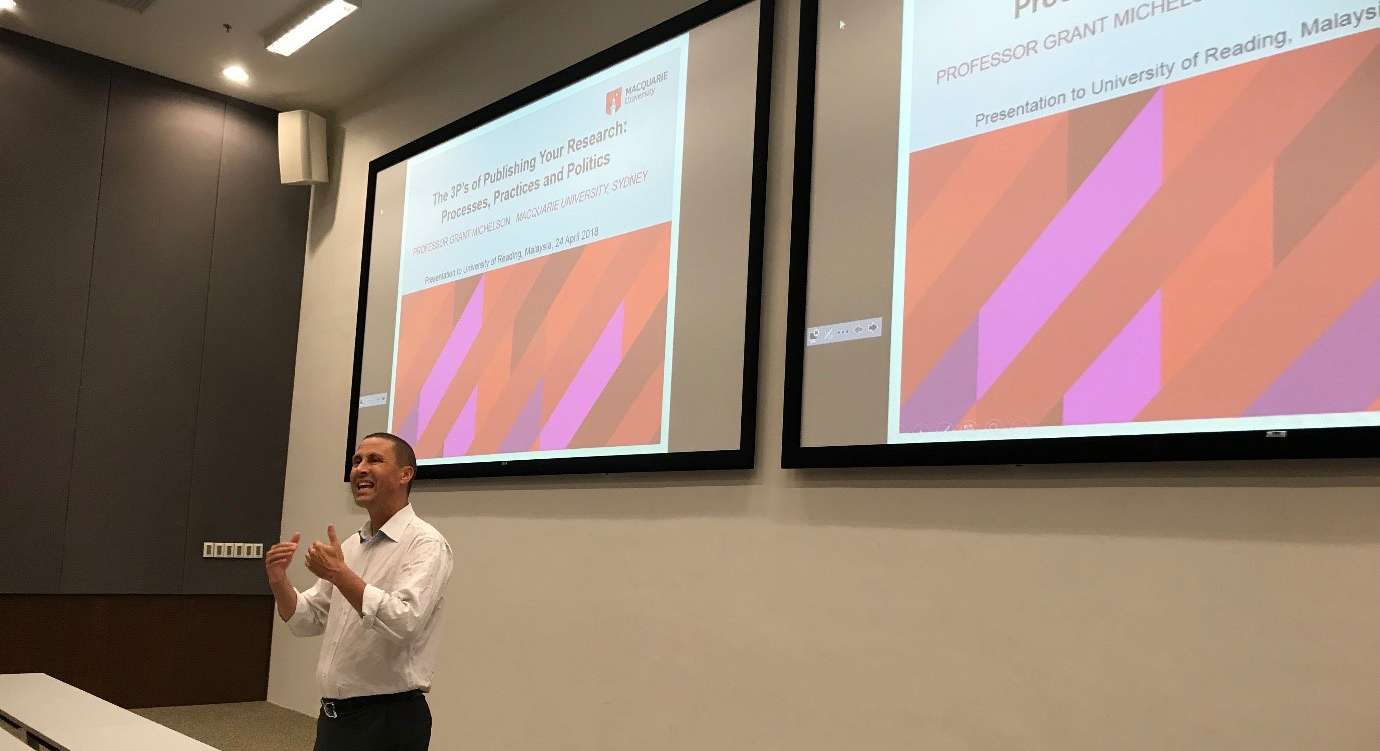 CGBECA 18 July 2018 Advancement in big data analytics and future skills in the real estate Industry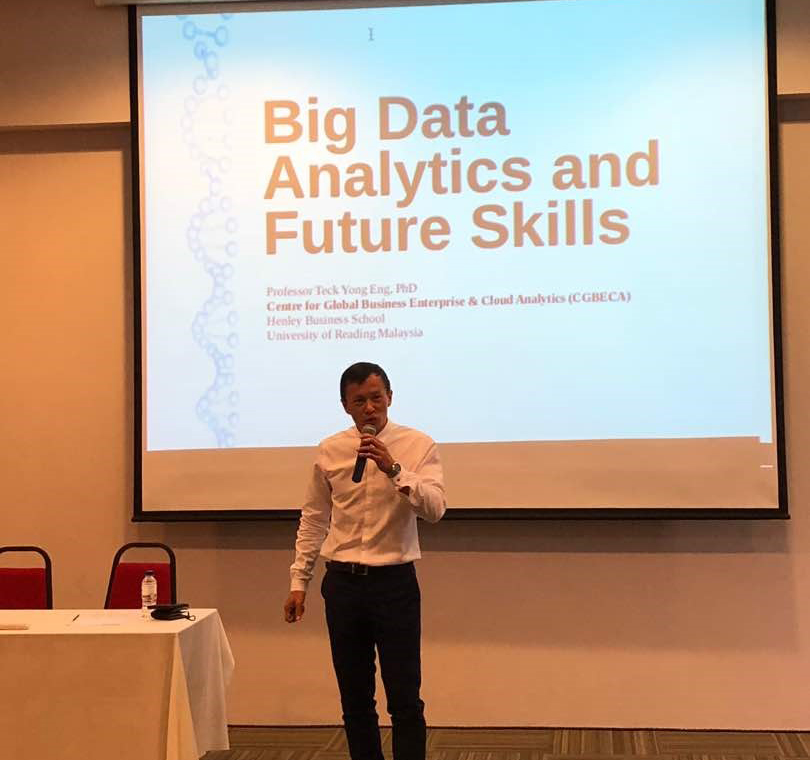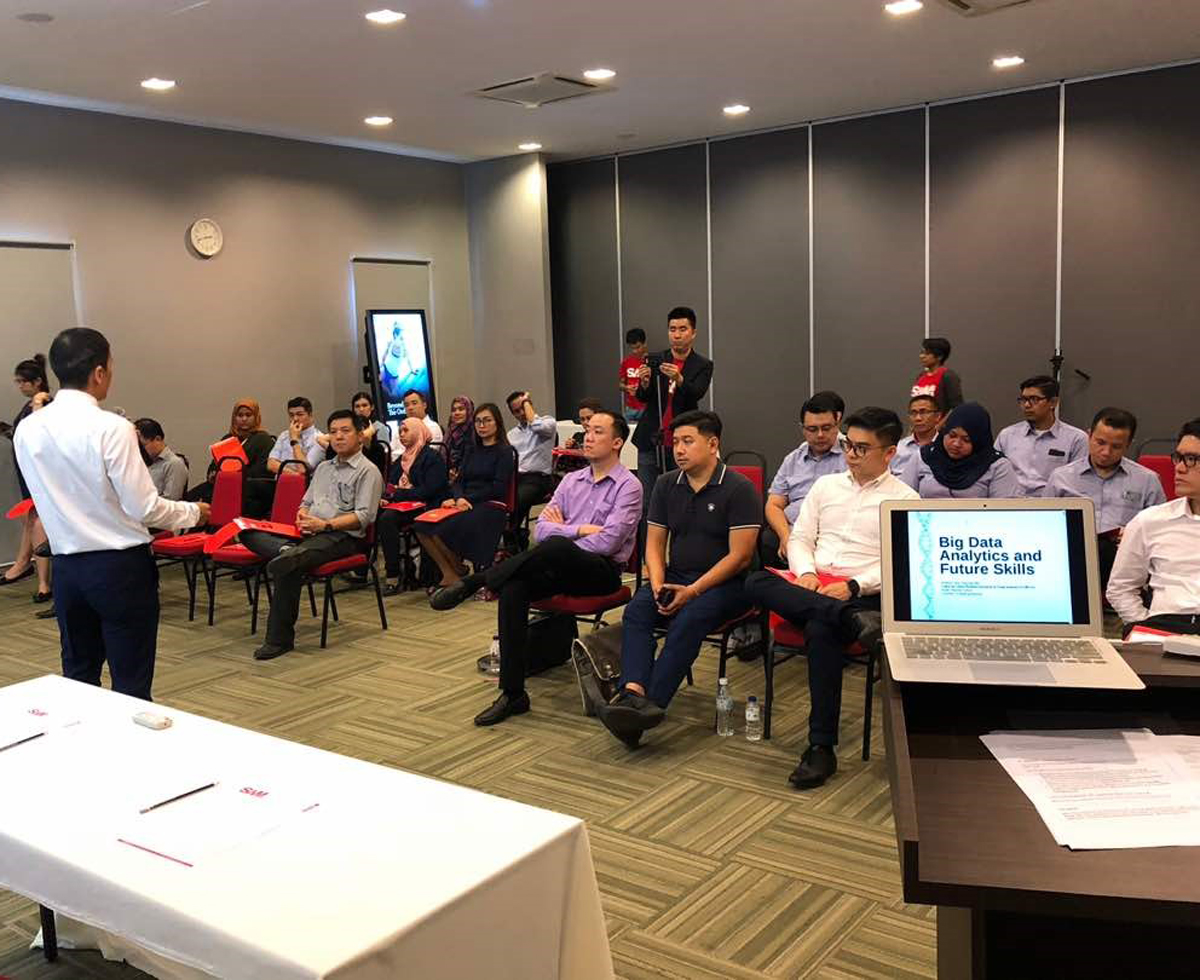 ---
RISM INTERNATIONAL SURVEYORS CONGRESS @ ISTANA HOTEL KUALA LUMPUR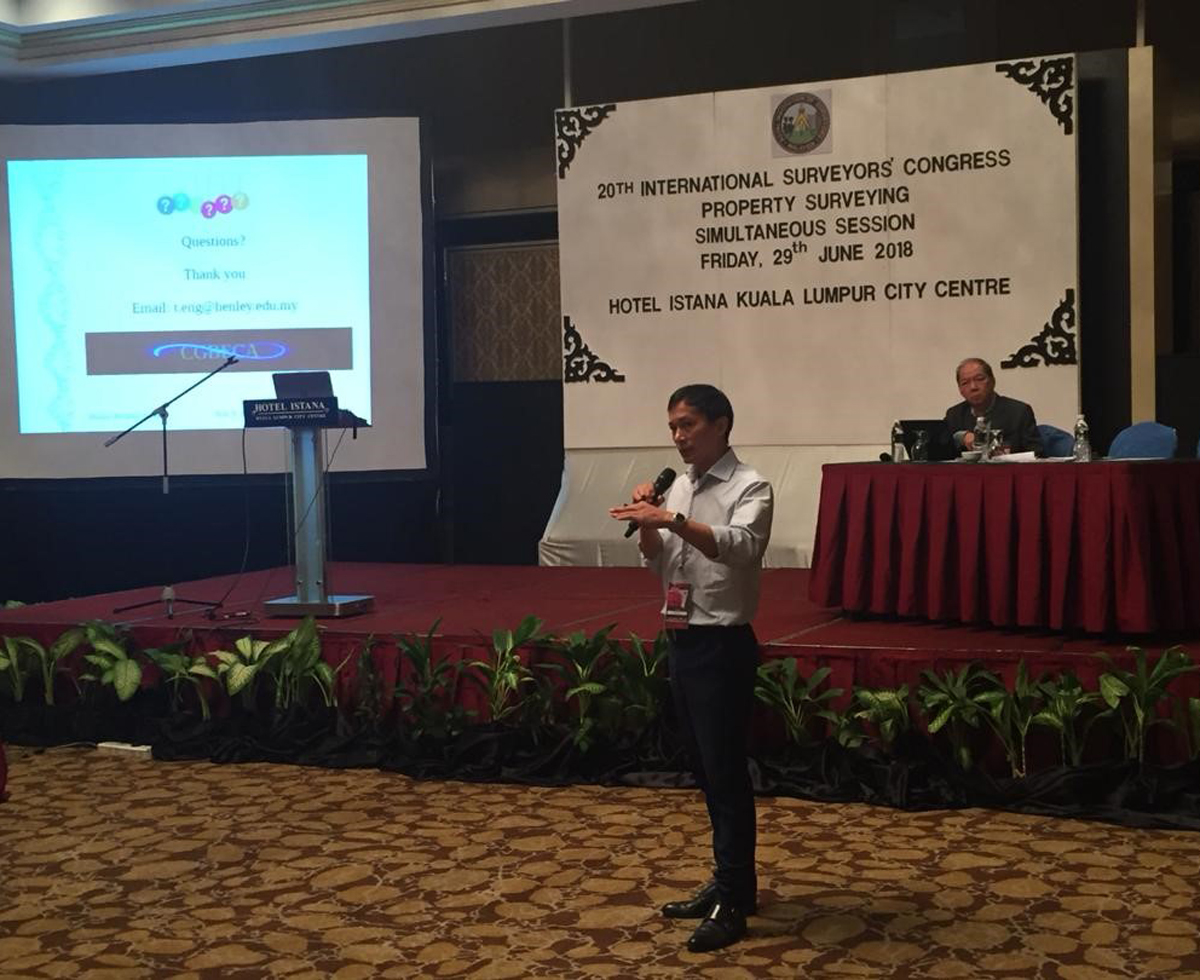 CGBECA 29.6.18 Big Data Analytics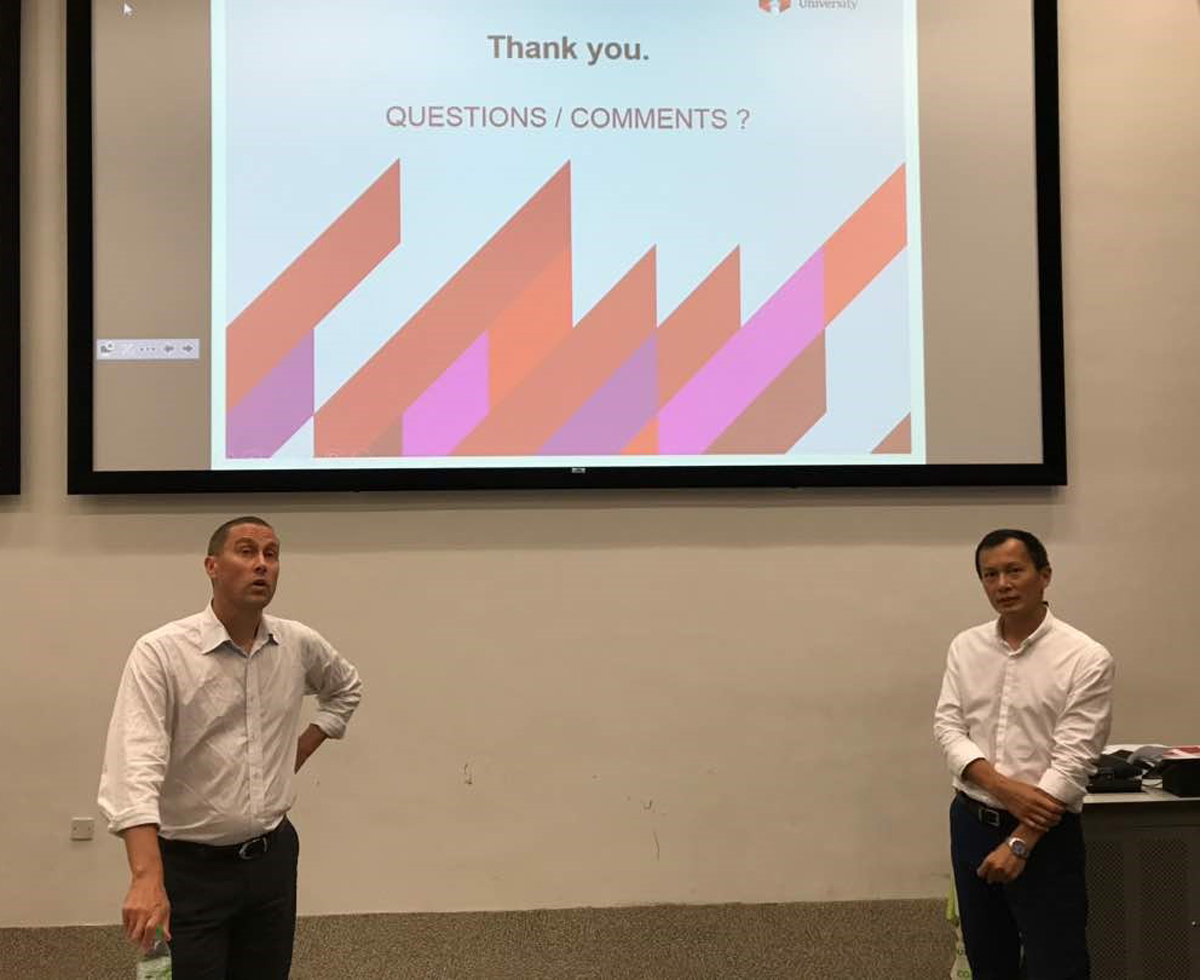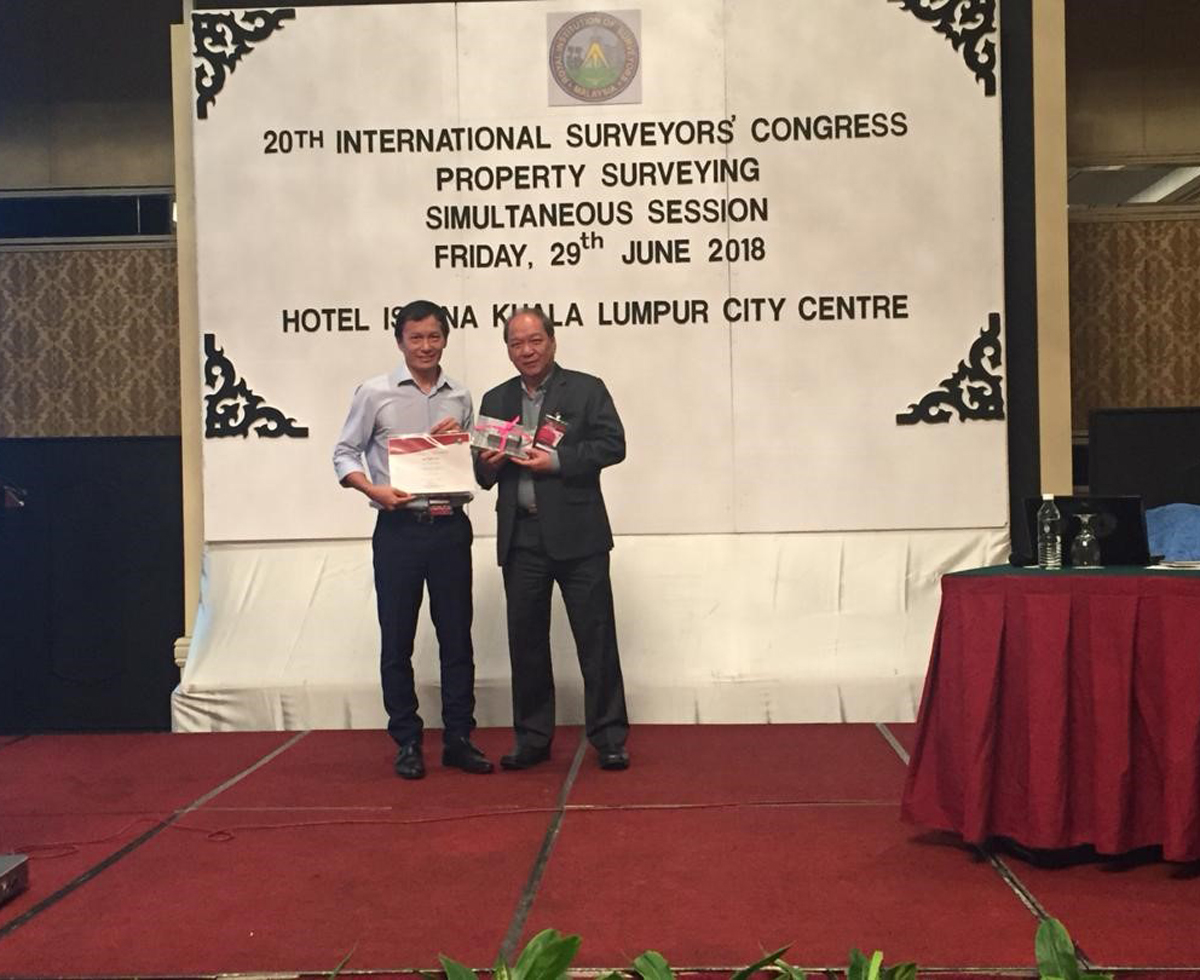 ---
CGBECA Pro Borno Business Skills Workshop 2018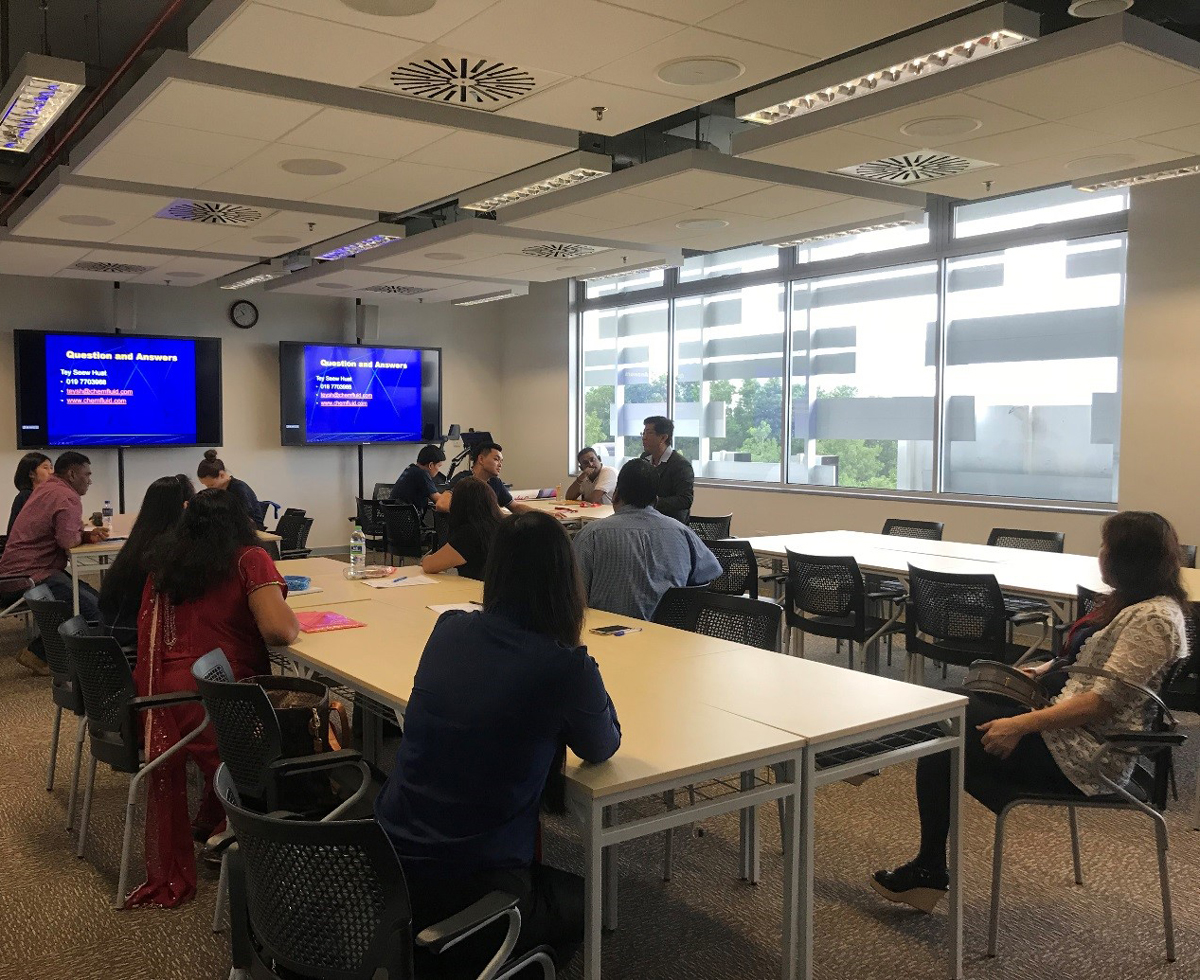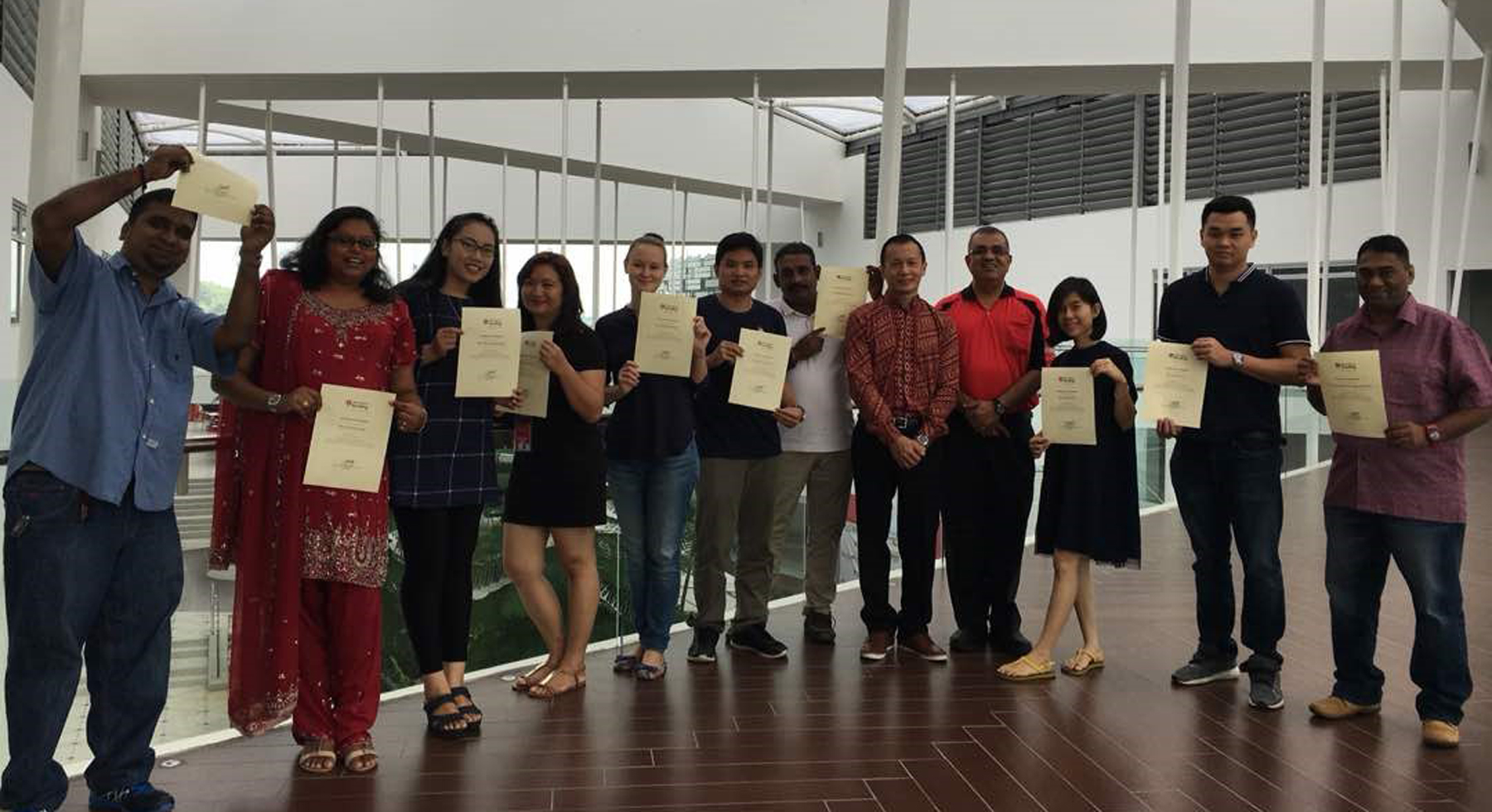 For more updates follow our Twitter @CGBECA1