Assoc. Prof. Anne Vergis | Head of Law – Associate Professor of Law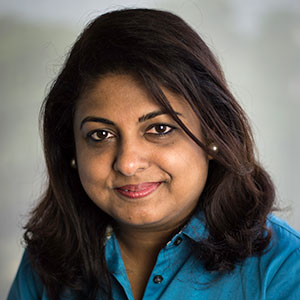 Anne Vergis, an Associate Professor of Law joined University of Reading Malaysia (UORM) as the Head of Law in October 2014. She is very enthusiastic about education, educational leadership and management of higher education. Her passion for education brought her into the academia in 1998 where she commenced her academic career as a lecturer and progressed on to hold various administrative and management portfolios.
Anne has seen through many Law-related programmes from their inception to launch. She is also highly dedicated to her work in the development of quality legal education through innovative and transformational methods in teaching and learning.
Anne is a passionate law academic who adopts the concept of holistic education in the teaching and learning of the modules she delivers and the programmes she manages. She is dedicated in bringing quality legal education to the classroom and beyond.
In addition to shouldering a lecturing, management and leadership portfolio, Anne has also been actively involved in continuous professional education and community projects as a key facilitator. She is a member of both the Education Board and the Assessment Review Panel of the Malaysian Institute of Chartered Secretaries (MAICSA)
Prior to joining UORM, Anne was the Deputy Dean of Taylor's Law School, Taylor's University, Malaysia.
Currently, Anne is pursuing a professional development program on Tertiary Education Policy and Management facilitated by LH Martin's Institute, University of Melbourne, Australia
Email

This email address is being protected from spambots. You need JavaScript enabled to view it.

Telephone

+60 7 268 6270

LinkedIn profile

Speciality areas

Commercial Law
Company Law
Alternative Dispute Resolution (Mediation)
Corporate Governance

Highest qualification and awarding body

Masters of Law (LLM) - University of Malaya, Malaysia
Certificate in Legal Practice – Legal Profession Qualifying Board, Malaysia

UoRM programmes taught/supervised

General Introduction to Law
Introduction to Business Law

Research interests

Corporate law and Governance
Alternative dispute resolution – Mediation
Legal Education Management and Educational Leadership
Quality Assurance and Quality Management In Higher Education

Current projects

-

Recent publications

Co-author of the 2nd edition of Principles of Business and Corporate Law, Malaysia, published by CCH Malaysia (2015)