John Clement Tang | Lecturer in Accounting & Taxation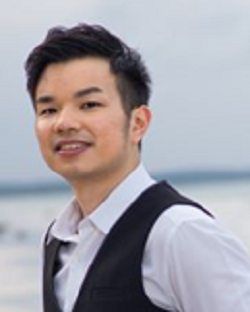 Mr. John is a member of the Association of Chartered Certified Accountants (UK) and holds a degree in Applied Accounting from Oxford Brookes University (UK). He began his career in auditing and taxation with a small & medium size professional firm where he gained valuable professional and commercial experience even before completing the ACCA. He later joined a public listed conglomerate as an accountant to handle full set accounts and to help enhance the internal control system of the company.
Mr. John has more than 7 years lecturing experience in various branches of a private college and is actively involved in lecturing Management Accounting and Taxation subjects among other ACCA and accounting subjects. He makes learning easier by giving practical examples of how various theories are being applied.
Email

This email address is being protected from spambots. You need JavaScript enabled to view it.

Telephone

+607-268 6200

Speciality areas

Management Accounting
Financial Accounting
Auditing
Taxation

Highest qualification and awarding body

ACCA (UK)
BSc in Applied Accounting (Oxford Brookes University, UK)

UoRM programmes taught/supervised

Advanced Management Accounting
Further Management Accounting
Management Accounting
Principles of Taxation
Business in Practice: Accounting for Managers

Research interests

Management Accounting
Stock Market Performance
Corporate Governance
Taxation