Combine your engineering aspirations and management ambitions with a career in QUANTITY SURVEYING
Why Consider Quantity Surveying as a Career?
We have quantity surveying to thank for creating the places and spaces where we live, work, play and move around. Think buildings, roads, bridges, factories, airports, ships, tunnels, hospitals and anything that is a man-made construction. It's a career that involves building a better and more sustainable world for everyone.
What does a Quantity Surveyor (QS) do?
All construction projects go through a lifecycle that involves planning, design, construction and maintenance. QSs play a vital role in ensuring project success with their combination of engineering and management skills. A QS is an expert in not only one but four distinct areas!
Construction expert – skilled in construction engineering and technology
Cost expert – skilled in cost engineering
Contract expert – skilled in contract management
Project expert – skilled in project management
The work of a QS is diverse and varied. One week a QS might be in the office creating digital construction models on the computer. Another week they might be meeting with clients to discuss budgets and contracts, or at the construction site supervising a team.
Is there a demand for QS?
Billions of ringgit are spent on building and infrastructure projects in Malaysia alone. Fast economic growth means there is a high demand for QS worldwide, most noticeably in the Middle East (Dubai, Abu Dhabi, Qatar), Asia (China, Singapore) and the Asia Pacific (Australia, New Zealand). QSs have ample opportunities for those interested in working overseas.
What are the career prospects like?
Quantity surveying is a profession so after you graduate you will need to meet the requirements to become a Registered QS in Malaysia. This allows you to use the prestigious 'Sr' or Surveyor title before your name.
QSs are employed by construction companies, engineering consultancy firms, property developers, public works departments, insurance companies, oil and gas, mining firms and heavy industry. You can build your career by specialising in particular areas such as construction law, digital technologies, project financing and dispute resolution. Many progress their careers as project managers, leading entire construction projects. Entrepreneurial-minded professionals can even set up their own QS consulting firm.
Why study at the University of Reading?
The University has a long and established track record of producing career-ready graduates, many of which have risen to become industry leaders. Our BSc Quantity Surveying is recognised by RICS, CIOB, BQSM and PAQS, meaning that graduates are qualified to work as a QS in countries such as the UK, Singapore, China, Australia and Canada. Our Building Information Modelling (BIM) lounge provides access to the latest software and equipment such as virtual reality and 3D printers. Graduates also receive a joint BIM certificate from CostEXactal, further enhancing their employability.
Also, by studying at the Malaysia campus, students save an estimated 60% of the costs compared with studying at our UK campus.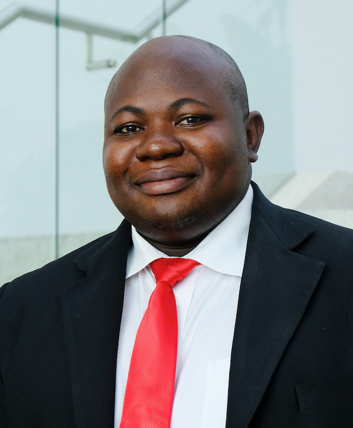 Dr Bruno Lot Tanko
Head of the Built Environment
University of Reading Malaysia