Associate Professor Dr Nafis Alam of Henley Business School Malaysia at the University of Reading Malaysia has been appointed as a Research Affiliate at Cambridge Centre for Alternative Finance at Cambridge Judge Business School, University of Cambridge.
The Cambridge Centre for Alternative Finance (CCAF) is based at University of Cambridge Judge Business School. The CCAF is an interdisciplinary academic research institute dedicated to the study of alternative finance, including financial channels and instruments that emerge outside the traditional banking system. Alternative finance channels include equity- and reward-based crowdfunding, peer-to-peer consumer and business lending, third-party payment platforms, SME mini-bonds, private placements and emerging currencies.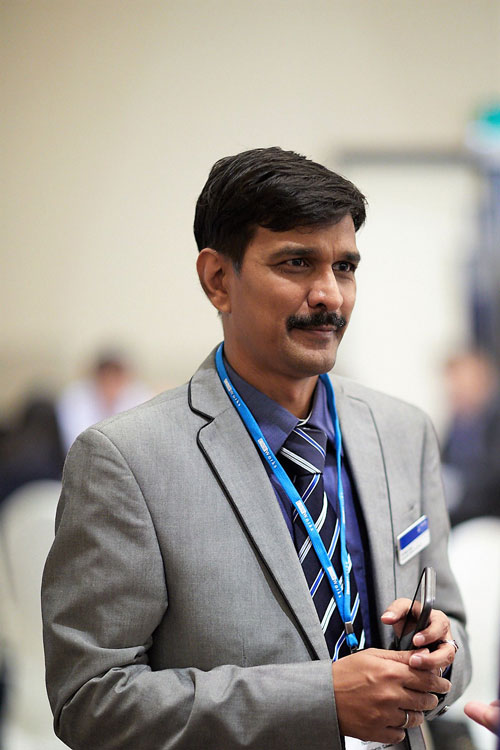 Dr Alam has been researching on Financial technology (Fintech) and alternative finance channels for the last three years and has contributed significantly to the field. His research has been focussed on the regulation of Fintech and Cryptocurrency and how Fintech can help in financial inclusion especially in the emerging and underdeveloped economies. He engaged in many research projects related to Fintech and has recently conducted a specialised workshop at the Gulf Research Meeting, 2018 hosted by the Gulf Research Centre of the University of Cambridge.
Dr Alam is the only the academic from Malaysia to be appointed as the research affiliate of CCAF which include academic and think tank from leading global universities such as Oxford University, New York University, University of Chicago, Harvard University, London School of Economics and Financial Conduct Authority (FCA), UK among others. On his appointment, Dr Alam noted that he is honoured to be the part of the team and is looking forward to contribute to the development of Fintech domain which can be harnessed for financial development. He has contributed to the upcoming publication of the CCAF for the FinTech Working Group of the United Nations Secretary-General's Special Advocate for Inclusive Finance for Development (UNSGSA). Fintech Working Group Members include, Alliance for Financial Inclusion, Ant Financial, Bill & Melinda Gates Foundation, CGAP, De Nederlandsche Bank, IFC, McKinsey & Company, Monetary Authority of Singapore, Reserve Bank of India, and World Bank Group. The final report is expected to be published during Singapore Fintech week in November, 2018.
CCAF engage with national governments, supranational institutions, and multilateral organisations to inform evidence-based policymaking and regulations. The research output captured in, a series of ongoing annual alternative finance industry and benchmarking reports with the primary purpose to provide the best available market data and analysis of the industry for policymakers and regulators globally. The reports are publicly available at: https://www.jbs.cam.ac.uk/faculty-research/centres/alternative-finance/publications/. CCAF received US$1 million grant from Chicago Mercantile Exchange (CME) which is the largest CME Group Foundation grant outside the United States.
Dr Alam profile at CCAF can be found at: https://www.jbs.cam.ac.uk/faculty-research/centres/alternative-finance/people/#item-2. Dr Alam can be contacted at This email address is being protected from spambots. You need JavaScript enabled to view it. and can be followed on his twitter account at https://twitter.com/nafisalam.
About CCAF can be found at: https://www.jbs.cam.ac.uk/faculty-research/centres/alternative-finance/about-us/