The BSc in Quantity Surveying degree at University of Reading Malaysia is exactly the same as that offered on the UK campus and offers a great start to a dynamic career in the building and construction industry.
OUR REPUTATION
The School of the Built Environment at Reading University is highly-respected as one of the preeminent schools for building and construction with a reputation for academic excellence and world-leading research. The school was ranked 4th in the UK for Building by the Complete University Guide 2020.
A CAREER IN QUANTITY SURVEYING (QS)
Quantity Surveyors are in high demand, particularly in fast-developing economies where there is a significant amount of building and construction. Quantity Surveyors play a key role across the entire project lifecycle including estimation, costing, contracts, project management and value engineering.
QUAD-ACCREDITATION
The QS programme offered is one the few programmes in the world that is recognised by four major professional bodies internationally, including:
Royal Institution of Chartered Surveyors (RICS)
Chartered Institute of Building (CIOB)
Board of Quantity Surveyors Malaysia (BQSM)
Pacific Association of Quantity Surveyors (PAQS)
This enables students to work across the global including in the UK, Australia and Singapore.
INDUSTRY LEADING CURRICULUM
The curriculum at Reading is distinct in developing both practical and management skills. Students not only gain practical skills in quantity surveying but also develop broader knowledge around construction management that prepare them for leadership positions in the future.
EXPERT FACULTY
The QS programme at Reading is designed by expert faculty members involving a multi-disciplinary team of leading academicians and seasoned industry practictioners. Click on the 'Our Academic Team' link below to find out more about our faculty members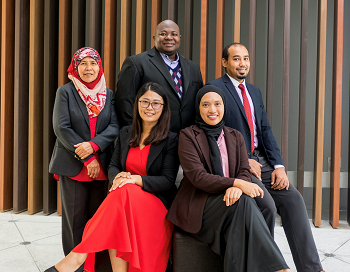 BIM LOUNGE AND CERTIFICATION
Our Building Information Modelling (BIM) lounge exposes students to the latest technological developments in the field. On graduation, students are awarded an additional Certificate in BIM from Reading and Exactal, producers of CostX BIM software.
INTERNSHIPS
Our students have ample opportunity to gain work experience and industry exposure through internships. Firms that have provided internships include AECOM, Turner and Townsend, ARCADIS, MMC-Gamuda, SP Setia, Sunway Construction Group and EcoWorld.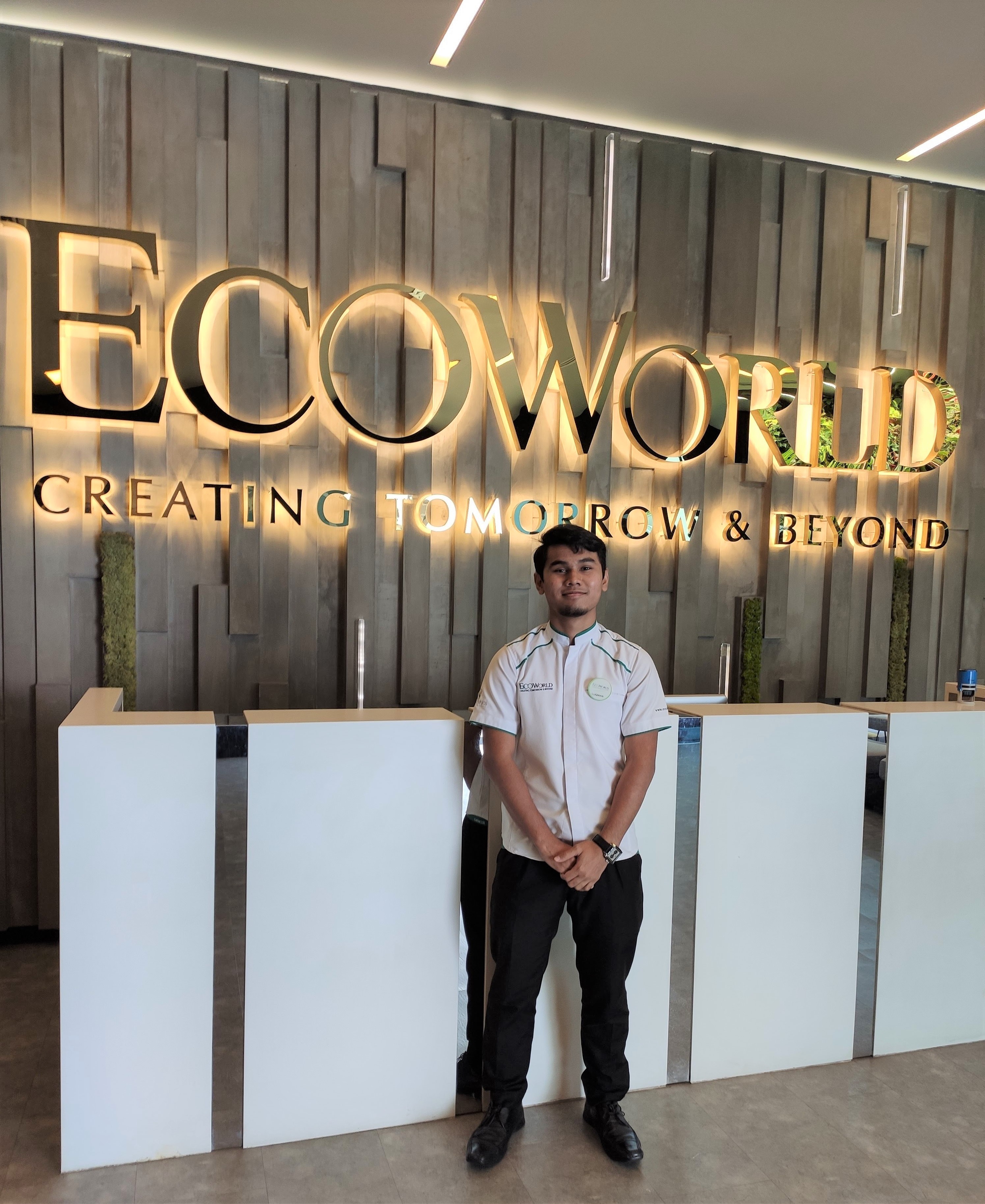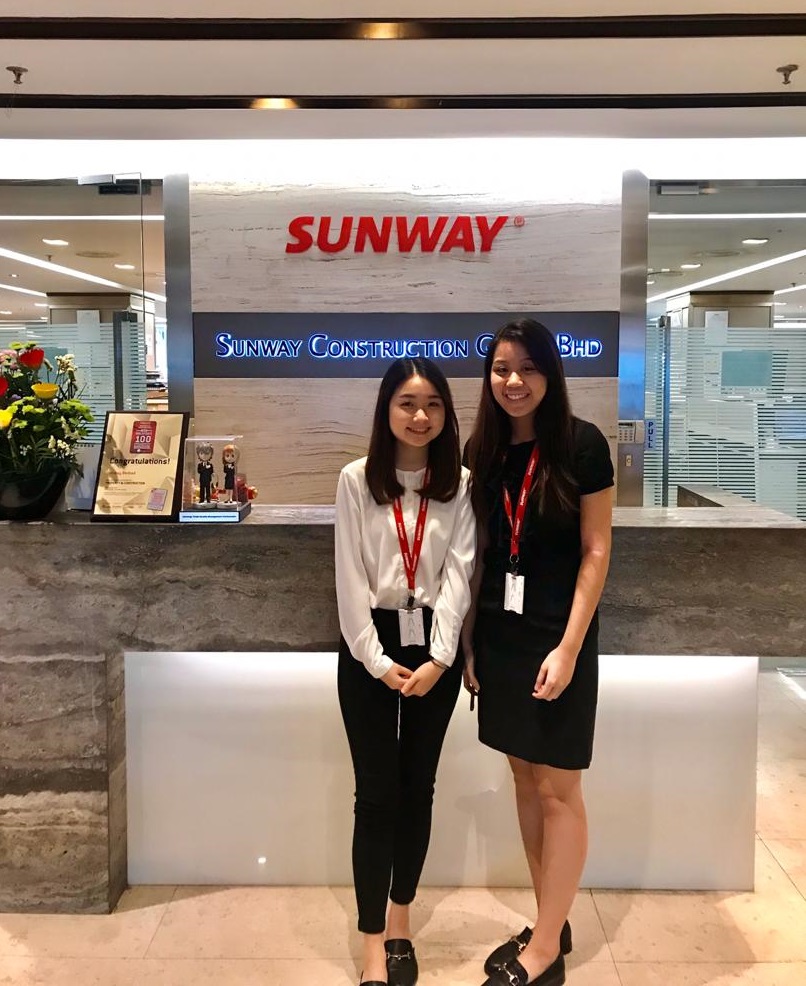 PROFESSIONAL DEVELOPMENT WORKSHOPS
The Malaysia campus organises and participates in a variety of professional development workshops which enable students to get exposed to the industry and engage with industry experts.
Student Voice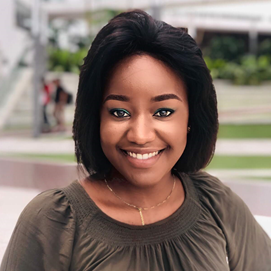 Rufaro Praise Mapungwana, BSc (Hons) Quantity Surveying –Part 3 student (2019/2020)
At the point when I accepted the opportunity to study abroad, I needed to learn new things about Asia. The University of Reading Malaysia has been preparing me to be the person I am now. I understand myself and others better through this journey.
Studying Quantity Surveying has been very fascinating as the University is profoundly equipped with innovative resources which have been making my studies very exciting.... Besides just learning about the equipment used in the construction industry for estimation, we have got a chance to use them which has been proven to be helpful. The classes are also small. The lecturers are available to help every one of us when we have questions and they are friendly as well. The University also teaches the most important tenets in life which are knowledge, intellectual diversity, and freedom of speech.
The University of Reading Malaysia is the best decision I have ever made as it has taught me to think autonomously and utilise the information that I have picked up for my future in the field. I have no doubt that the University of Reading degree will assist me in improving my employability when I return to work in my country of origin.Show More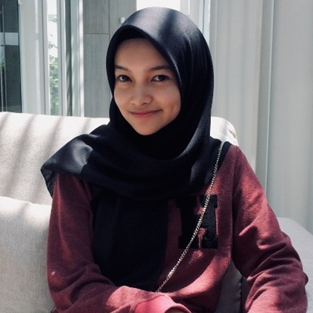 Nur Sabrina Fatin binti Muhammad Azahar BSc (Hons) Quantity Surveying –Part 3 student (2019/2020)
I had never heard of the term 'quantity surveyor' until my parents encouraged me to further my study in this profession due to its high demand. I started to become interested in this programme in Year 2 where I learnt that quantity surveying undergraduates do not have to only understand the scope of quantity surveying, but the roles of other construction players too like architects and engineers. Most importantly, this programme has trained me to think outside the box.... I gained valuable experience through the industrial placement—thank you to the University for this rare opportunity. I would not hesitate to say that BSc Quantity Surveying programme at the University of Reading Malaysia is the best quantity surveying programme in Malaysia.Show More
Graduate Voice
Chiam Tat Zee, Project Executive, Baharuddin Ali and Low Sdn Bhd, Malaysia - BSc (Hons) Quantity Surveying – Graduate in 2019
Exactly three months after I graduated from the University of Reading Malaysia, I started working at Baharuddin Ali and Low Sdn Bhd, which is one of the pioneer quantity surveying (QS) consultancy firms in Malaysia. As Building Information Modelling (BIM) is getting more and more prominent in the construction industry, the firm joins in the trend to become one of the top QS service providers that uses BIM-based software. ... I am very grateful that my studies at the University have helped to build a solid foundation for me to cope with the technological and professional demands of the industry and it has gaven me a better advantage than others to work at the firm. In addition to the curriculum, various activities such as conferences, seminars, workshops, site visits, and poster competitions have helped to improved my technical knowledge and interpersonal skills which in turn prepared me to be a competent quantity surveying graduate.Show More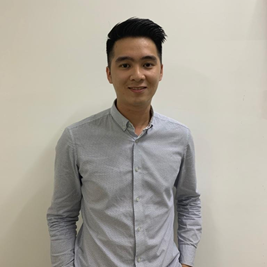 Lau Xue Hai, Quantity Surveyor, Dynaciate Group, Malaysia - BSc (Hons) Quantity Surveying – Graduate in 2019
I am currently working as a quantity surveyor for Dynaciate Group, which is a construction engineering firm in Malaysia. In my line of work, I am often required to meet with clients to understand their needs. The University of Reading Malaysia has helped to improve my interpersonal and communication skills in this regard. During my studies at the University of Reading Malaysia, we were often required to work in groups as well as to deliver presentations. ...This has taught me how to appropriately conduct myself in various situations such as project meetings and sessions that require public speaking skills.
Through the modules I learnt at the University, I've managed to equip myself with the core knowledge of quantity surveying and construction works, such as quantification and costing, construction site engineering, and construction technology. These skills allow me to adapt to the working environment and understand the details of various projects easily. During my studies at the University, I also learned to use various softwares such as Autodesk Revit, CostX, and Navisworks. The industrial placement provided me with a real-life working experience that prepared me for my employment upon graduation. I am thankful to the University of Reading Malaysia for everything that I have gained during my studies.Show More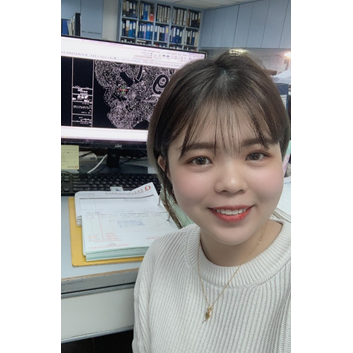 Peh Joey, Quantity Surveyor, Quek & Quek Civil Engineering Pte Ltd, Singapore - BSc (Hons) Quantity Surveying – Graduate in 2019
I am now working as a quantity surveyor at Quek & Quek Civil Engineering Pte Ltd. Quek & Quek Civil Engineering Pte Ltd is a construction firm in Singapore that was established thirty years ago, specialising in piling works, earthworks, drainage works, roads and bridges, sewer works, and many other construction works. The firm was also involved in a number of renowned projects such as airport and outdoor theatre projects.... As a quantity surveyor in the firm, I am responsible for contract administration and cost estimating of the construction projects. Apart from the curriculum that was taught at the University of Reading Malaysia, the site visits, seminars, and industrial placement opportunity have enabled me to apply the practical and interpersonal skills at work. I am now more confident to communicate with people at my workplace. I am glad that I made the right decision to study at the University of Reading Malaysia.Show More