Noor Azeyah Khiyon |
Programme Lead of Quantity Surveying Programme Lecturer of Built Environment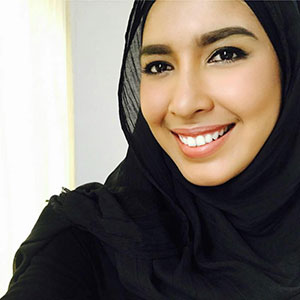 Noor Azeyah Khiyon obtained her Master of Science in Construction Contract Management from Universiti Teknologi Malaysia at the age of 22. Prior to that, she received a Bachelor of Quantity Surveying (Hons) from the same institution with first-class honours and was given the Best Graduating Student award by the Royal Institution of Surveyors Malaysia.
She has been in the construction industry since 2011, playing important roles in both the pre- and post-contract phases of diverse project types. Before joining University of Reading Malaysia, she acquired teaching, learning and academic management experience with Heriot-Watt University Malaysia. Her subject expertise includes measurement and quantities take-off, construction technology, construction cost planning and estimating and contract and procurement.
An enthusiastic participant in research, she is currently pursuing her Doctor of Philosophy in Quantity Surveying at Universiti Teknologi Malaysia. Her research interest focuses on life cycle costing and sustainability as well as contract and procurement management, particularly private finance initiatives.
Email

This email address is being protected from spambots. You need JavaScript enabled to view it.

Telephone

+60 7 2686251

LinkedIn profile

Speciality areas

Quantity surveying, measurement and quantification
Construction contract management
Construction technology

Highest qualification and awarding body

Master of Science (Construction Contract Management), Universiti Teknologi Malaysia

UoRM programmes taught/supervised

BSc Quantity Surveying (Hons)

Research interests

 

Whole life cycle costing
Sustainability
Building information modelling

Current projects

 

Whole life cycle costing of mechanical and electrical works for sustainable private finance initiative projects in Malaysia

Recent publications

Khiyon, N.A. and Mohamed, S.F., 2015. 'Life cycle costing of mechanical and electrical services for private finance initiative projects in Malaysia,' International Journal of Tomography & Simulation™, 28(3), pp.96-103.