Dr Shelen Ho |
Associate Professor in International Business and Strategy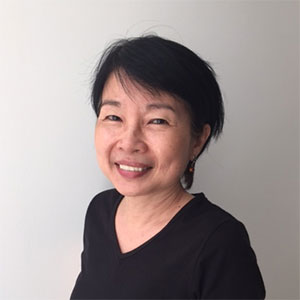 Dr Ho has a decade of lecturing experience at both undergraduate and postgraduate levels. She was previously with Manchester Business School (UK), Maastricht School of Management (Netherlands), Royal Melbourne Institute of Technology (Australia), University of Stirling (UK) and University of Hertfordshire (UK). Highly experienced as a facilitator of MBA learning and a supervisor of postgraduate research projects and theses, she is the Personal Development Tutor for the Henley MBA programme in Malaysia.
Dr Ho has over 25 years of broad-based business consultancy experience in both local and international contexts, with extensive exposure to public- and private-sector SME operations. She is actively researching SMEs and Chinese business practices, and her findings have been published in national trade journals.
Dr Ho has recently been inspired by socioeconomic development initiatives that create shared value to reinvent capitalism and unleash innovations and growth. She is leading teams from Henley Business School to conduct socioeconomic research projects in collaboration with regional development bodies. The concepts and findings have been accepted for presentations at international conferences. Dr Ho is also developing cross-border research networks with academics in the ASEAN region to carry out studies on socioeconomic innovations such as care for the elderly in China.
Email

This email address is being protected from spambots. You need JavaScript enabled to view it.

Telephone

+60 7 2686200

LinkedIn profile

-

Speciality areas

SME development in ASEAN region
Chinese cultural implication of business strategies

Highest qualification and awarding body

PhD (Management), Universiti Tun Abdul Razak, Malaysia

UoRM programmes taught/supervised

International Business Management and Strategy
Business Strategy

Research interests

SME competitiveness and turnaround strategies
Chinese business strategies
Shared value creations
Social enterprise and innovations

Current projects

Socioeconomic research (collaboration with Iskandar Regional Development Authority Social Development Division)
Socioeconomic research (collaboration with Medini Placemaking Division)
Business incubation research (collaboration with Medini Strategic Marketing Division)

Recent publications

 -