Dr Samantha Weston |
Associate Professor of Pharmacy and Vice-Provost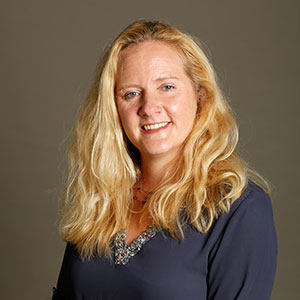 Dr Samantha Weston has worked at the University of Reading since 2006.
In 2014 she was seconded to UoRM to begin the development of Reading School of Pharmacy (RSoP) Malaysia, and the creation of the BPharm programme for delivery over four years from 2017. Additionally, she has led the RSoP Malaysia team to successful accreditation of the MPharm '2+2' programme by both Lembaga Farmasi Malaysia and the General Pharmaceutical Council.
A UK-registered pharmacist, Samantha worked in many areas of the pharmacy industry, both in the UK and abroad, before joining the University in January 2006 as a Teacher Practitioner in the Pharmacy Practice department. This diverse role included developing course content, lecturing, leading practice workshops and providing the 'pharmacist viewpoint' in pharmaceutics and therapeutics practical sessions.
Samantha completed her PhD in 2011 and her MBA in 2001, and in the past studied for the Certificate and Diploma in Pharmacy Practice. She is currently studying with the University of Melbourne's LH Martin Institute for a Master's in Tertiary Education and Management.
Email

This email address is being protected from spambots. You need JavaScript enabled to view it.

Telephone

+60 7 2686280

LinkedIn profile

Speciality areas

Pharmacy (pharmacy practice, pharmacology), antimicrobial stewardship, teaching & learning,

Highest qualification and awarding body

PhD, University of Reading

UoRM programmes taught/supervised

MPharm 2+2

Research interests

Tertiary education management
Pharmacy education
International healthcare education
Antimicrobial stewardship

Current projects

Transnational comparison of antimicrobial prescribing

Recent publications

Jones, N. A., Glyn, S., Akiyama, S., Hill, T. D.M., Hill, A., Weston, S., Burnett, M. D.A., Yamasaki, Y., Stephens, G., Whalley, B. and Williams, C. (2012) 'Cannabidiol exerts anti-convulsant effects in animal models of temporal lobe and partial seizures.' Seizure, 21 (5). pp. 344-352. ISSN 1059-1311 doi: 10.1016/j.seizure.2012.03.001
Aitchison, E., Weston, S. E., Constanti, A. and Whalley, B. J. (2010)'Anticholinesterase-induced epileptiform activity in immature rat piriform cortex slices, in vitro.' Neuroscience Letters, 473 (3). pp. 252-256. ISSN 0304-3940 doi: 10.1016/j.neulet.2010.02.060
Ma, Y. L., Weston, S. E., Whalley, B. J. and Stephens, G. J. (2008)'The phytocannabinoid Delta(9)-tetrahydrocannabivarin modulates inhibitory neurotransmission in the cerebellum.' British Journal of Pharmacology, 154 (1). pp. 204-215. ISSN 0007-1188 doi: 10.1038/bjp.2008.57
Ma, Y. L., Weston, S. E., Whalley, B. J. and Stephens, G. J. (2008)'The phytocannabinoid Delta(9)-tetrahydrocannabivarin modulates inhibitory neurotransmission in the cerebellum.' British Journal of Pharmacology, 154 (1). pp. 204-215. ISSN 0007-1188 doi: 10.1038/bjp.2008.57