Dr Kok Fui Liew |
Lecturer in Pharmacy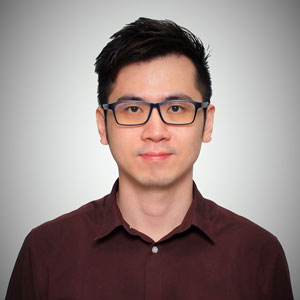 Dr Kok Fui Liew joined the University of Reading Malaysia in 2017 as a Lecturer in Pharmacy. He is currently the acting lead for Interprofessional Education (IPE) and Co-lead for Medicines Discovery, Design, Development and Delivery at the Reading School of Pharmacy Malaysia.
He received his Bachelor of Education in Science (Hons) from the University of Malaysia Sabah (UMS) in 2012 and was later awarded a PhD in Pharmaceutical Chemistry at the University of Science Malaysia (USM) in 2016 under the MyBrain15 Scholarship Programme.
His research interests include phytochemicals, drug-like synthetic molecules and molecular docking of small drug molecules as neuroprotective and anticancer agents. He is also interested in exploring the pharmacokinetics of bioactive compounds particularly in the ability to permeate the blood-brain barrier and drug metabolism in the liver.
Email

This email address is being protected from spambots. You need JavaScript enabled to view it.

Telephone

+60 7 268 6278

LinkedIn profile

Speciality areas

Medicinal Chemistry, Natural Products, Pharmacokinetics

Highest qualification and awarding body

PhD, Universiti Sains Malaysia (USM)

UoRM programmes taught/supervised

MPharm 2+2

Research interests

Phytochemicals
Drug-like synthetic molecules
Neuroprotective agents

Current projects

Multi-target directed ligand as neuroprotective agents

Recent publications

Liew, K.F., Hanapi, N.A., Chan, K.L., Yusof, S.R., Lee, C.Y. (2017) Assessment of the Blood-Brain Barrier Permeability of Potential Neuroprotective Aurones in Parallel Artificial Membrane Permeability Assay and Porcine Brain Endothelial Cell Models. Journal of Pharmaceutical Sciences, 106(2), 502-510.
Liew, K.F., Lee, C.Y., Chan, K.L. (2015) Blood-brain barrier permeable anticholinesterase aurones: synthesis, structure-activity relationship, and drug-like properties. European Journal of Medicinal Chemistry, 94, 195-210.