Dr Adrian Willoughby |
Lecturer in Psychology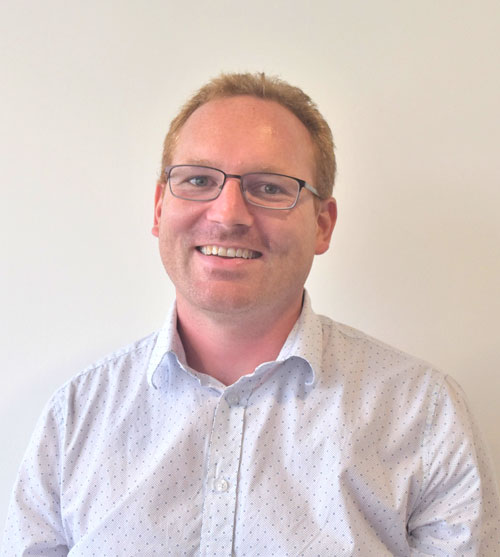 Dr Adrian Willoughby was awarded a BA (Hons) in Experimental Psychology from the University of Oxford and, in 2005, earned his PhD in Cognitive Psychology from the University of Michigan. He uses EEG and peripheral psychophysiology measures to study various cognitive processes.
Prior to joining the University of Reading Malaysia in 2017, he was a Research Scientist in the Human Sleep lab at SRI International in California and has previously worked at Claremont Graduate University and the University of Birmingham. His current research interests are in multi-modal attention – how humans divide their attention between visual and auditory input and how processing of one type of information affects processing of the other.
In addition to his research experience, Adrian has taught various psychology courses at the University of California, Berkeley and the University of California, Davis.
Email

This email address is being protected from spambots. You need JavaScript enabled to view it.

Telephone

+607 268 6292

LinkedIn profile

 -

Speciality areas

Cognitive Psychology
Cognitive Neuroscience
Biological Psychology

Highest qualification and awarding body

PhD in Cognitive Psychology, University of Michigan

UoRM programmes taught/supervised

BSc (Hons) Psychology:
PY1DIP: Debates in Psychology
PY1CG: Cognition and Learning
PY2CN: Cognition

Research interests

Attention and Memory
EEG and Psychophysiology
Error Detection and Action Monitoring

Current projects

An EEG analysis of multimodal attention
Visuotactile integration during movement (with Dr Kalckert and Dr Perera)

Recent publications

Goldstone A, Willoughby AR, de Zambotti M, Franzen PL, Kwon D, Pohl KM, Pfefferbaum A, Sullivan EV, Müller-Oehring EM, Prouty DE, Hasler BP, Clark DB, Colrain IM, Baker FC. (2017). The mediating role of cortical thickness and gray matter volume on sleep slow-wave activity during adolescence. Brain Struct Funct.
doi:10.1007/s00429-017-1509-9.

Baker FC, Willoughby AR, de Zambotti M, Franzen PL, Prouty D, Javitz H, Hasler B, Clark DB, Colrain IM. (2016). Age-Related Differences in Sleep Architecture and Electroencephalogram in Adolescents in the National Consortium on Alcohol and Neurodevelopment in Adolescence Sample. Sleep, 39(7):1429-39.
doi:10.5665/sleep.5978.

de Zambotti M, Willoughby AR, Franzen PL, Clark DB, Baker FC, Colrain IM. (2016).  K-Complexes: Interaction between the Central and Autonomic Nervous Systems during Sleep. Sleep, 39(5):1129-37.
doi:10.5665/sleep.5770.

Baker FC, Willoughby AR, Sassoon SA, Colrain IM, de Zambotti M. (2015).  Insomnia in women approaching menopause: Beyond perception. Psychoneuroendocrinology, 60:96-104.
doi:10.1016/j.psyneuen.2015.06.005.

Willoughby AR, de Zambotti M, Baker FC, Colrain IM. (2015). Partial K-Complex Recovery Following Short-Term Abstinence in Individuals with Alcohol Use Disorder. Alcohol Clin Exp Res, 39(8):1417-24.
doi:10.1111/acer.12769.

Cooke A, Gallicchio G, Kavussanu M, Willoughby A, McIntyre D, Ring C. (2015).  Premovement high-alpha power is modulated by previous movement errors: Indirect evidence to endorse high-alpha power as a marker of resource allocation during motor programming. Psychophysiology, 52(7):977-81.
doi:10.1111/psyp.12414.

Cooke A, Kavussanu M, Gallicchio G, Willoughby A, McIntyre D, Ring C. (2014).  Preparation for action: psychophysiological activity preceding a motor skill as a function of expertise, performance outcome, and psychological pressure. Psychophysiology, 51(4):374-84.
doi:10.1111/psyp.12182.

Ring C, Kavussanu M, Willoughby AR. (2013). Emotional modulation of pain-related evoked potentials. Biol Psychol, 93(3):373-6.
doi:10.1016/j.biopsycho.2013.04.006.

Kavussanu M, Willoughby A, Ring C. (2012). Moral identity and emotion in athletes. J Sport Exerc Psychol, 34(6):695-714.

Pratt N, Willoughby A, Swick D. (2011). Effects of working memory load on visual selective attention: behavioral and electrophysiological evidence. Front Hum Neurosci, 5:57.
doi:10.3389/fnhum.2011.00057

Gehring WJ, Willoughby AR. (2002). The medial frontal cortex and the rapid processing of monetary gains and losses. Science, 295(5563):2279-82.