Don Jerome Pryantha Jayamana |
Lecturer in Accounting and Finance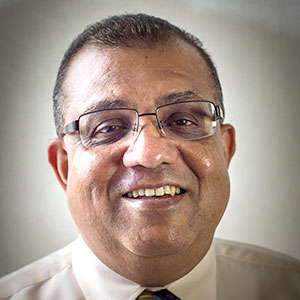 Jerome is a Chartered Company Secretary by profession, having concluded his ICSA in 2000. He has over 20 years of experience in the banking industry, having worked for both HSBC Bank and Alliance Bank. He was the Regional Head of Branch Services and Operations of Alliance Bank, Southern Regional Office, and was involved in banking operations, branch risk management and human resource management, before moving to take up a full-time lecturing and managerial position at Citypro Institute, Johor Bahru.
Since 2000, he has lectured in business and company law, management and management accounting for ACCA professional qualifications. In addition, he has lectured in commercial law on the UTMSPACE programme, and has mentored many successful students under the Oxford Brookes University- (Hons) Applied Accounting programme. He has also taught in Vietnam and Cambodia.
Jerome's in-depth subject knowledge, coupled with his professional background, enables him to deliver effective learning experiences to his students. He joined UoRM in July 2014.
Email

This email address is being protected from spambots. You need JavaScript enabled to view it.

Telephone

+60 7 2686245

LinkedIn profile

Speciality areas

Management Accounting
Education Management

Highest qualification and awarding body

MSc in Finance, University of Leicester, UK

UoRM programmes taught/supervised

Introductory International Financial Accounting
 Introduction to Management Accounting
 Management Accounting

Research interests

Education management

Current projects

Projects pertaining to TQM and quality assurance in education management

Recent publications

 -