Cecilia Periera |
Foundation Lecturer in English for Academic Purposes (EAP)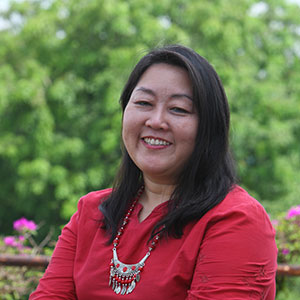 Cecilia Periera began her career as a secondary teacher with the Malaysian Ministry of Education and subsequently went on to work as a Tutor at Universiti Sains Malaysia, teaching Linguistics and English as a Second Language.
Upon optional retirement, she then taught at a private medical university in Kuala Lumpur where she was able to put together her study interests in the teaching of ESP and cross-cultural communication.
In addition, Cecilia has organised English-language camps, facilitated medical health talks and trained adults in various corporate sectors on business communication and local language-school teachers and students on IELTS strategies and management.
Apart from teaching, Cecilia has also been involved with coordinating training programmes and fundraising events for a local NGO, Women of Will, and has done outreach work in Sri Lanka and Nepal.
Email

This email address is being protected from spambots. You need JavaScript enabled to view it.

Telephone

+60 7 295 6234

LinkedIn profile

 -

Speciality areas

English for academic purposes (EAP)
ESL
IELTS
Study skills

Highest qualification and awarding body

MA in Linguistics, University of Sussex
M Phil in Applied Linguistics University of Sheffield

UoRM programmes taught/supervised

Academic Skills
International English
Foundation Language Plus
Pre-sessional English

Research interests

The teaching of vocabulary and vocabulary acquisition
Lexical discourse
ESP

Current projects

 -

Recent publications

 -