Prof Ting Kien Hwa |
Visiting Professor In Real Estate Investment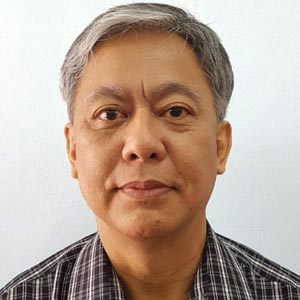 Prof. Ting is currently the Vice President of the Malaysian Institute of Professional Property Managers (MMIPPM), Academic Member of Asia Public Real Estate Association (APREA), RICS Malaysia Board member (2012-2018), a Council member of the Royal Institution of Surveyors Malaysia (2011-2016) and a member of the NAPREC Expert Panel (INSPEN).
Prof. Ting was the Editor of The Malaysian Surveyor (2011-2016) and International Surveying Research Journal (2012-2016) of Royal Institution of Surveyors Malaysia. He is also an Editorial Board member of Journal of Corporate Real Estate (UK), Journal of Real Estate Literature (USA), Pacific Rim Property Research Journal (Australia) and Asian Journal of Knowledge Management.
Prof. Ting is the external examiner for the MSc in Real Estate pogramme in Universiti Malaya, property degree programme in Tunku Abdul Rahman University College (TARUC) and Imperia Institute of Technology.
Prof. Ting has been :
the Head of Research, Rahim & Co. Chartered Surveyors
as a consultant to C H Williams, Talhar & Wong (WTW), Raine & Horne International Zaki & Partners (RHIZP) and Irhamy & Co. Chartered Surveyors
Prof. Ting is an established researcher on Real Estate Investment Trusts (REITs). He was invited by Securities and Exchange Board of India (SEBI), the Management Boards of TA Global Bhd and Lembaga Kemajuan Pahang Tenggara to give talks on REITs.
In August 2013, Prof. Ting has been appointed a member of the Standards Setting Committee to develop global standards known as International Property Measurement Standards (IPMS) for measuring real estate.
Email

This email address is being protected from spambots. You need JavaScript enabled to view it.

Telephone

+60 7268 6358

LinkedIn profile

Speciality areas

Real Estate investment trusts, property investment, property portfolio management.

Highest qualification and awarding body

PhD (Finance) Universiti Putra Malaysia

UoRM programmes taught/supervised

BSc Real Estate

Research interests

REITs,
Corporate Real Estate
Real Estate Market Studies
Real Estate Investment and Portfolio

Current projects

International Property Measurement Standards (IPMS)

Recent publications

Refereed Journals

O. H. L. Ling, Shaharuddin, A., Kadaruddin, A., Yaakob, M. J. and Ting K. H. (2012) "Urban air environmental health indicators for Kuala Lumpur City" Sains Malaysiana (ISI indexed) 41(2), pp179-191
Mona Isa, I Sipan, M M Ghazali, Ting Kien Hwa, J D Jibril (2014) "Green Attributes Affecting Investment Returns for Green Office Buildings" Advanced Materials Research 935, 8-11 (SCOPUS indexed)
Farin Ain Ismail Kassim, Abdul Hadi Nawawi, Baharudin Mohd Hanipah, Ting Kien Hwa and Ahmad Shazrin Mohamed Azmi (2015) "System Dynamic Model for Public Private Partnership of Higher Educational Institution Project in Malaysia" Pertanika Journal of Social Sciences and Humanities (JSSH) Vol. 23 (S) May (SCOPUS indexed)
Chong Wei Lan, Ting Kien Hwa and Cheng Fan Fah (2016) "The impacts of corporate governance on the performance of REITs in Singapore" Journal of Real Estate Literature (SCOPUS indexed) Accepted for publication
Chong Wei Lan, Cheng Fan Fah, Ting Kien Hwa and Taufiq Hassan (2016) "The impacts of free cash flow and agency costs on the performacne of REITs in Asia" Journal of Property Investment & Finance Under reviewing process
Mona Isa, Ting Kien Hwa, Ibrahim Sipan and Megat Mohamed Ghazali A. Rahman (2016) "Rationalising the potential of green office building investments in Malaysia" Journal of Property Investment & Finance Under reviewing process
Chong Wei Lan, Ting Kien Hwa, Cheng Fan Fah, and Taufiq Hassan (2016) "The impacts of corporate governance on the performance of REITs in Asia" Pacific Rim Property Research Journal Under reviewing process



PUBLISHED PROCEEDINGS/INDEXED CONFERENCE

| | |
| --- | --- |
| 2014 | "Anatomy of Asset Allocation process of a finite mixed asset close-end fund" 7th International Real Estate Research Symposium (Indexed in ISI Thomson), INSPEN, Kajang |
| 2014 | "Investment Performance of a Finite Structured Fund" 7th International Real Estate Research Symposium (Indexed in ISI Thomson), INSPEN, Kajang |
| 2014 | "A review of performance of Malaysian Islamic Real Estate Investment Trusts" 7th International Real Estate Research Symposium (Indexed in ISI Thomson), INSPEN, Kajang |
| 2014 | "Free cash flow and its impacts on agency costs and performance of REITs in Asia" 7th International Real Estate Research Symposium (Indexed in ISI Thomson), INSPEN, Kajang |
| 2014 | "Correlation relationships between green office attributes and the expected returns of investors from green office buildings" 7th International Real Estate Research Symposium (Indexed in ISI Thomson), INSPEN, Kajang |
| 2014 | "Retail Market Studies for the Capital Market: Form versus Substance" Session on Real Estate Investment, Commission 9 XXV International Federation of Surveyors (FIG) Congress 2014 KLCC, Kuala Lumpur |
| 2014 | "Financial analysis of shariah compliant REITs" 2nd World Conference on Islamic Thought and Civilization (WCIT 2014) Casuarina@Meru, Ipoh, Perak |
| 2015 | Wan Norhishamuddin Wan Rodi, Ting Kien Hwa, Ahmad Shahrin Said, Nur Medeena Mahamood, Mohd Isa Abdullah, Abd. Rauf Abd Rasam "Obsolescence of Green office buildings: A Literature Review" IVth International Accounting and Business Conference Organised by UiTM Johor, The Everly Hotel, Putrajaya (Indexed in Elsevier Procedia Economics and Finance 12/2015; 31:651-660. DOI:10.1016/S2212-5671(15)01153-3 ) |
| 2016 | Chong Wei Lan, Ting Kien Hwa and Cheng Fan Fah (2016) "The impacts of corporate governance on the performance of REITs in Singapore" Journal of Real Estate Literature Vol. 24, No. 2, pp. 317-344 |
| 2017 | Chong Wei Lan, Ting Kien Hwa and Cheng Fan Fah (2017) "The performance of externally managed REITS in Asia: Further evidence from free cash flow and agency costs" Journal of Property Investment & Finance Vol. 35, No. 2, pp. 200-227 |
| 2017 | Chong Wei Lan, Ting Kien Hwa and Cheng Fan Fah (2017) "Impacts of corporate governance on Asian REITs performance" Pacific Rim Property Research Journal Vol. 23, No. 1, pp. 75-99 |