Dr Patrick Lecomte | Associate Professor in Real Estate Finance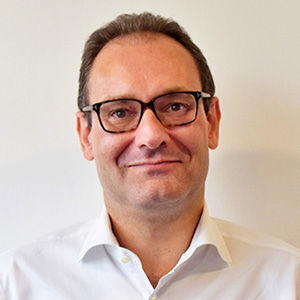 Patrick specialises in real estate finance. Prior to joining Henley Business School at the University of Reading Malaysia, Patrick worked for ESSEC Business School in Singapore for 8 years, first as executive director executive in charge of the school's top ranked Masters in Finance, and then as deputy director for Research Centres of Excellence.
Patrick holds a Doctorate in real estate finance from the University of Paris-X Nanterre (France), an MPhil in land economy from Cambridge University (UK), an MBA from Columbia University (USA), and a DESS and MSc in finance from the University of Paris-Dauphine (France).
Over the years, Patrick has taught real estate finance to a wide range of students, from undergraduates to executives. Patrick is very active with the real estate industry, and has been involved in numerous research projects with property professionals in the Asia Pacific region. Patrick is a frequent contributor to Singapore's financial press, especially on the issue of Asian REITs and corporate governance.
Email

This email address is being protected from spambots. You need JavaScript enabled to view it.

Telephone

+607 268 6375

LinkedIn profile

https://sg.linkedin.com/in/patrick-lecomte-0a58673a

Speciality areas

Real Estate Finance

Highest qualification and awarding body

Doctorate in Real Estate Finance, University of Paris-X Nanterre

UoRM programmes taught/supervised

BSc Real Estate

Research interests

Real Estate investment trusts (REITs)
Asian property markets
Property investments
Property derivatives and risk management

Current projects

Private equity real estate funds
Green REITs
International listed real estate markets post GFC

Recent publications

International Real Estate Returns and Errors-in-Variables: Evidence from the Global Financial Crisis, co-authored with Alain Coen, Working Paper.

Are REOCs a good vehicle for private equity real estate funds? The Real Estate Finance Journal (forthcoming).

The Financial Performance of Green REITs Revisited, co-authored with Alain Coen, Journal of Real Estate Portfolio Management, (forthcoming).

Changing Times require New Tools for Risk Management, Asia Insurance Review, December 2016 (co-authored with Michel Dacorogna and Marie Kratz).

UK Real Estate Funds: Going back to Basics, The Edge (Singapore), July 18, 2016.

Managing Risk is about Raising Society's Resilience, The Business Times (Singapore), December 17, 2015 (co-authored with Michel Dacorogna and Marie Kratz).

Will the China Crisis be the trigger for some Financial Innovation? The Edge (Singapore), September 21, 2015.

The Impact of Smart Cities on Real Estate, The Business Times (Singapore), September 3, 2015.

Another Look at Asian REITs Performance after the Global Financial Crisis, co-authored with Alain Coen, Handbook of Asian Finance, Volume 2, Elsevier, 2014.

Hedging and Replicating Non-listed Real Estate Returns: Are Property Derivatives a Pipe Dream?, Red paper, ANREV, March 2014.

Testing Alternative Models of Property Derivatives: The Case of the City of London's Office Market, Journal of Property Investment and Finance, Vol 32:2, 2014.

Tiptoe Past the Dragon: Replicating and Hedging Chinese Direct Real Estate, Journal of Real Estate Portfolio Management, Vol 19:1, 2013.

Corporate Governance and Performances of Asian REITS: The Case of Singapore REITs, co-authored with Joseph Ooi. Journal of Real Estate Finance and Economics, Vol 46:4, 2013. Award for Best Paper in International Real Estate Investment/ Portfolio Management at the American Real Estate Society Annual Meeting (2010).

Road to Anti-Speculation, Gold Master (Shanghai, China), July 2013 (in Mandarin).

A European Perspective on China's Urbanization and Property Speculation, The Edge (Singapore), June 10 2013.

Urbanization is China's Greatest Challenge, South China Morning Post (Hong Kong), May 22 2013.

The Chinese Renaissance: Time is Ripe for Economic Derivatives, China Business Network (Shanghai, China), April 24 2013 (in Mandarin).

A Reawakened Sense of Destiny: Why the World Needs China Economic Derivatives Now, The Business Times (Singapore), March 8 2013.

Introducing the Asian R-Index, IPE Real Estate, September 2012.

Asian Commercial Real Estate as an Inflation Hedge: A Multi Country Multi Asset Class Analysis, Summary Report, APREA research project (March 2012). APREA webcast (May 2012).

Book Review for Towers of Capital: Office Markets & International Financial Services (Colin Lizieri), Urban Studies, May 2012, 49:6, 1402-1404.

Corporate Governance: Introducing the R-Index of Corporate Governance for Externally Managed Asian REITs, The Institutional Real Estate Letter- Asia Pacific, March 2012.

The R-Index of Corporate Governance: Introducing a New Measure of Corporate Governance for Singapore REITs, Asia Pacific Real Estate Association White Paper, January 2012.

Emerging Potential: Asian Commercial Real Estate as Inflation Hedge, IPE Real Estate, May 2011.

Butterfly Spotting: An Industrial Real Estate Perspective on Globalisation and Transnational Economies, Journal of Real Estate Literature, Vol 18:1, 2010. Award for Best Paper in Industrial Real Estate sponsored by the National Association of Industrial and Office Properties (NAIOP) Foundation at the American Real Estate Society Annual Meeting (2008), co-authored with Bill Whitaker and Will McIntosh.

Beyond Index-Based Hedging: Can Real Estate Trigger a New Breed of Derivatives Market? Journal of Real Estate Portfolio Management, Vol. 13:4, 2007. Award for Best Paper in Innovative Thinking «Thinking out of the box» sponsored by the Homer Hoyt Advanced Institute at the American Real Estate Society 23rd Annual Meeting (April 2007). This paper also received the Award for Best Paper published in the Journal of Real Estate Portfolio Management (2008).

Are UK-REITs Victims of their Own Success? The Real Estate Finance Journal (November-December 2007), co-authored with Bill Whitaker.

Designing Property Futures Contracts and Options based on NCREIF Property Indices, Journal of Real Estate Portfolio Management, Volume 12:2, May-August 2006. Award for Best Paper in Real Estate Finance sponsored by the Fannie Mae Foundation at the American Real Estate Society 22nd Annual Meeting.