Daphne Chan | Lecturer in Accounting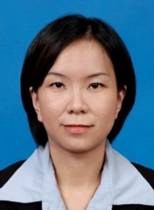 Daphne Chan graduated with a Bachelor of Commerce degree from the University of Queensland, Australia. She attained her professional membership (CPA Australia) in 2014 and is a Certified Practising Accountant.
She started her work in accounting and finance sector in both manufacturing and trading industries. During the ten years prior to academia, she worked in a Japanese owned manufacturing company in Prai, Penang and joined a trading company in electrical appliances business later. She was involved in accounting, finance and human resource management in these industries.
Prior to joining Henley Business School UoRM Malaysia, she worked with Inti University College as a part-time lecturer during her MBA study in University Malaya, teaching the South Australian Matriculation (SAM). Since 2008, sheheld position as senior lecturerin Nilai University in Malaysia, mentoring students under the Oxford Brookes University, BSc (Hons) Accounting and Finance programme. She has taught courses on financial accounting, management accounting, corporate financial reporting, auditing theory and practices. She was also appointed as internal auditor in the University, monitoring and assessing the effectiveness of the University's standard operating procedures and reviewing the academic programmes to ensure compliance with the University's objectives and the external requirements.
Email

This email address is being protected from spambots. You need JavaScript enabled to view it.

Telephone

+607 2686351

LinkedIn profile

https://www.linkedin.com/in/daphne-chan-210a6049

Speciality areas

Financial Accounting and Reporting

Auditing Theory and Practices

Highest qualification and awarding body

MBA – University Malaya

UoRM programmes taught/supervised

Management Information

Assurance, Ethics & Governance

International Corporate Financial Accounting

Research interests

Financial Accounting & Reporting

Current projects

-

Recent publications

-