Assoc. Prof. Bruce Howell |
Head of Foundation, Study and Language Institute (FSLI); Associate Professor, with special interest in Language Assessment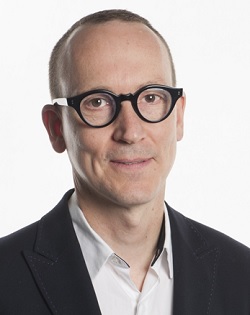 Bruce Howell graduated in Chemical Engineering in 1990 and after some travel experience soon changed career to English teaching, although in recent years has been able to use his scientific background in developing and teaching 'English for Science' modules.
After teaching in Slovakia and Poland, Bruce worked for the British Council in Tokyo, teaching EAP (English for Academic Purposes), EFL (English as a Foreign Language) and ESP (English for Specific Purposes), while developing an interest for language assessment.
From 2003 Bruce has developed extensive experience at the University of Reading in all areas of EAP, through Pre-Sessional English and In-Sessional English. Since 2012 he has also directed English Language and Culture-based Short Courses.
As well as course-leading, Bruce's leadership of the University of Reading's Test of English for Educational Purposes (TEEP) and other assessments, his active membership in associations such as BALEAP, UKALTA, ILTA and EALTA, and externally auditing other programmes all contributed to the title of Associate Professor of Language Assessment awarded in 2016.
Bruce's current role is in transferring the multi-faceted success of the Reading-based ISLI (International Study and Language Institute) to FSLI (Foundation, Study and Language Institute) at the Malaysia campus. This involves nurturing staff with the ethos of the University of Reading's international activity and adapting its delivery to the Malaysia context.
Email

This email address is being protected from spambots. You need JavaScript enabled to view it.

Telephone

+60 (0)7 268 6229

LinkedIn profile

-

Speciality areas

Associate Professor of Language Assessment
Speciality English for Academic Purposes

Highest qualification and awarding body

MA English Language Teaching, University of Reading (2008)

UoRM programmes taught/supervised

International Foundation Programme (IFP)
University English (Pre-Sessional English)
General Studies (including Mata Pelajaran Umum)
Study Advice
Summer School and other short courses

Research interests

Language assessment, in particular:

how assessment can work together with syllabuses and materials, rather than working against them
suitability and fairness, from various stakeholders' points of view
propagating good testing practice
exams vs. other forms of assessment
the 'test preparation' effect
assessment literacy

Current projects

Providing leadership and developing future leaders within FSLI.
Developing a Summer School exchange programme for Reading's various campuses.

Recent publications

2012: "BALEAP Guidelines on English Language tests for university entry" [report for the leading professional association in its field; joint authorship]

2011: "Further ideas for assessing English on IFPs", InForm 7, April 2011.
Read more

2011: "Preparation for English-medium study = academic English test preparation?", in Etherington, S. (Ed.). Proceedings of the 2009 BALEAP conference: English for Specific Purposes.
Read more

Conference Presentations:


2016: "Valid topic choice in an EAP Speaking test", EALTA conference, Universitat Politècnica de Valencia.

2016: "Finding the Balance: Designing an ESAP course for Chemists", EAP Conference, University of St. Andrews

2014: "Success in Implementing Task-Based Assessment in 'English for Food Science'", Potsdam University and English Language Teachers' Association Berlin-Brandenburg EAP conference 2014, Potsdam University.